The Cards and The Test
Both of our cards, the 8600 GT and the 8600 GTS, feature two DVI ports and a 7-pin video port. The GTS requires a 6-pin PCIe power connector, while the GT is capable of running using only the power provided by the PCIe slot. Each card is a single slot solution, and there isn't really anything surprising about the hardware. Here's a look at what we're working with: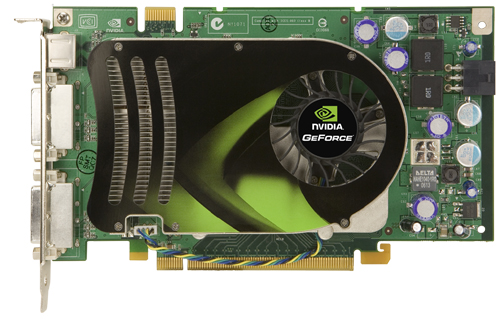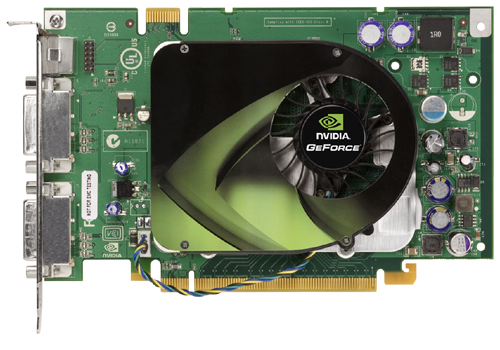 In testing the 8600 cards, we used 158.16 drivers. Because we tested under Windows XP, we had to use the 93 series driver for our 7 series parts, the 97 series driver for our 8800 parts and the 158.16 beta driver for our new 8600 hardware. While Vista drivers are unified and the 8800 drivers were recently updated, GeForce 7 series running Windows XP (the vast majority of NVIDIA's customers) have been stuck with the same driver revision since early November last year. We are certainly hoping that NVIDIA will release a new unified Windows XP driver soon. Testing with three different drivers from one hardware manufacturer is less than optimal.
We haven't done any Windows Vista testing this time around, as we still care about maximum performance and testing in the environment most people will be using their hardware. This is not to say that we are ignoring Vista: we will be looking into DX10 benchmarks in the very near future. Right now, there is just no reason to move our testing to a new platform.
Here's our test setup:
System Test Configuration
CPU:
Intel Core 2 Extreme X6800 (2.93GHz/4MB)
Motherboard:
EVGA nForce 680i SLI
Chipset:
NVIDIA nForce 680i SLI
Chipset Drivers:
NVIDIA nForce 9.35
Hard Disk:
Seagate 7200.7 160GB SATA
Memory:
Corsair XMS2 DDR2-800 4-4-4-12 (1GB x 2)
Video Card:
Various
Video Drivers:
ATI Catalyst 7.3
NVIDIA ForceWare 93.71 (G70)
NVIDIA ForceWare 97.94 (G80)
NVIDIA ForceWare 158.16 (8600)
Desktop Resolution:
1280 x 800 - 32-bit @ 60Hz
OS:
Windows XP Professional SP2
The latest 100 series drivers do expose an issue with BF2 that enables 16xCSAA when 4xMSAA is selected in game. To combat this, we used the control panel to select 4xAA under the "enhance" application setting.
All of our games were tested using the highest selectable in-game quality options with the exception of Rainbow Six: Vegas. Our 8600 hardware had a hard time keeping up with hardware skinning enabled even at 1024x768. In light of this, we tested with hardware skinning off and medium blur. We will be doing a follow up performance article including more games. We are looking at newer titles like Supreme Commander, S.T.A.L.K.E.R., and Command & Conquer 3. We will also follow up with video decode performance.
For the comparisons that follow, the 8600 GTS is priced similarly to AMD's X1950 Pro, while the 8600 GT competes with the X1950 GT.