Westinghouse TX Series - Affordable 1080p LCD TVs
Westinghouse surprised us all with an affordable line of 1080p LCD monitors last summer; you could purchase a 42" 1080p LCD for a street price of around $1600. However, these monitors did not include a tuner so an external set-top box was required for watching TV. For 2007 Westinghouse is following up with the new TX line of 1080p TVs with integrated HD tuners (ATSC and QAM). The line includes the 42" TX-42F430S, 47" TX-47F430S, and the 52" TX-52F480S. The 42" and 47" models will have MSRPs of $1999 and $2499, respectively and will ship this April. These sets will feature 5000:1 dynamic contrast ratio, 8ms gray-to-gray response time, and 4 HDMI ports. The price for the 52" model has not been announced, but it will ship in this coming May. This set will have a 6.5ms gray-to-gray response time.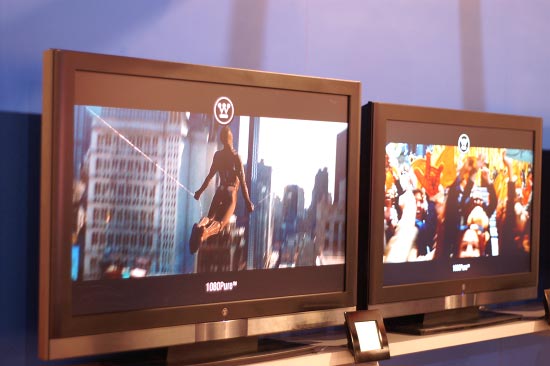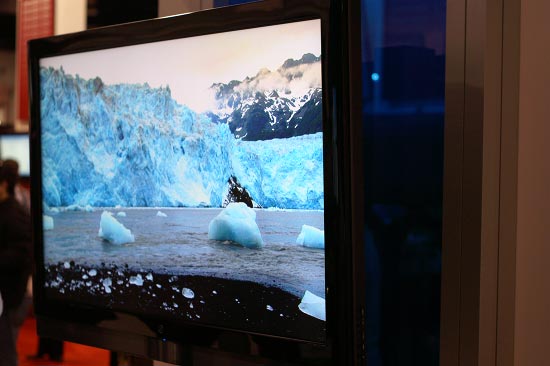 One thoughtful addition Westinghouse has added to this year's lineup of sets is the ability for the consumer to upgrade the firmware of their own sets. Users of last year's Westinghouse sets know that in order to receive the firmware update, a service technician has to come out to the customer's home. The new sets feature a USB service port. To upgrade the firmware on these sets, the customer only needs to download the firmware off Westinghouse's web site onto a USB memory stick, and then reboot the TV with the memory stick in connected.