Half-Life 2 Episode One Performance
Even the newest installment of HL2 is CPU limited at the high end under 1600x1200. These tests do show that, in spite of the CPU limitation, the multi-GPU overhead isn't incredibly damaging under the Source engine.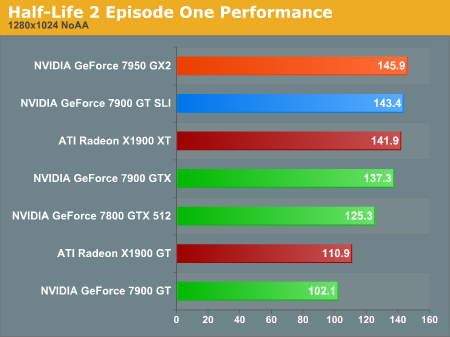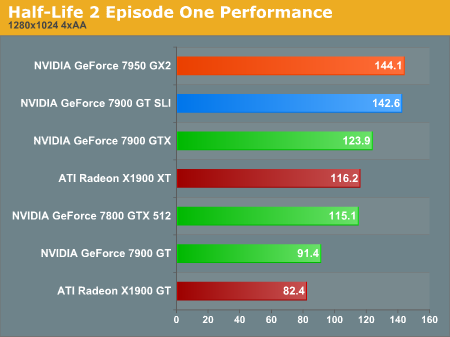 The performance advantage of 7950 GX2 increases moving up in resolution and adding AA. While there is a benefit due to the hardware at this level of quality, framerates this high are just not necessary for playing HL2. Those with a 1600x1200 resolution limit who play HL2 style games won't need to drop $600 on hardware to get a great experience.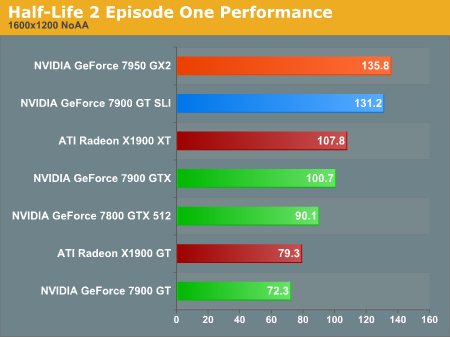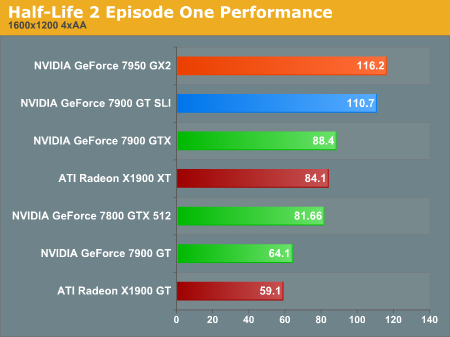 At the top end of our performance tests, we don't see any surprises. The 7950 GX2 is the king of HL2 as far as single board solutions go. Getting this baby in SLI for a quad GPU solution will be quite interesting indeed.