Read Performance
Our read performance investigations start out with small 512-byte files, then scale up to 32KB, 256KB, 2MB and 64MB file sizes.
512-byte File Read Performance
As we found in our first roundup, 512-byte read performance of most of these drives ends up being relatively similar.  The exception continues to be Lexar's JumpDrive Lightning, although the Secure II doesn't seem to inherit that gene.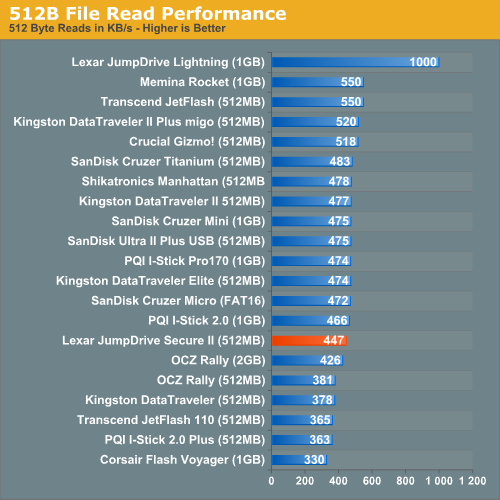 32KB File Read Performance
At 32KB file sizes, the JumpDrive Secure II starts to give us an indication of how we should expect it to perform.  At 8.8MB/s, it ends up being barely faster than Crucial's Gizmo! and slower than Corsair's Flash Voyager.