Switch from Intel to AMD on the same motherboard?
ECS' PF88 Extreme H is another interesting board we happened to encounter at the show. By default, it is a SiS based Pentium 4 motherboard with two PCI Express x16 slots.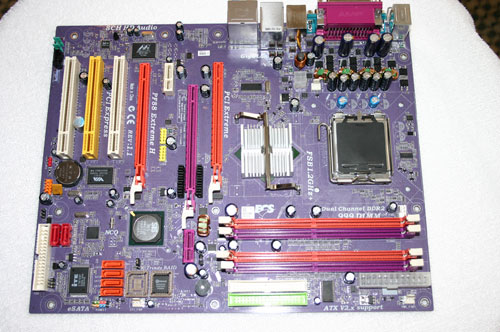 But note the pink connector in between the two PCI Express x16 slots: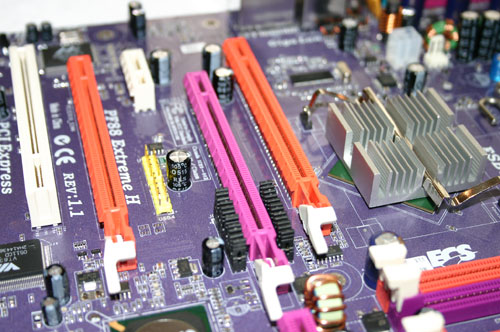 If you remove the jumpers along that connector, the connection between the South and North Bridges is severed and redirected to pink slot. You can then install an ECS branded upgrade card in the pink slot to convert this Pentium 4 motherboard into:
A Pentium M motherboard: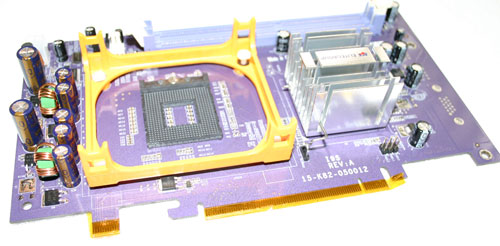 A Socket-754 Athlon 64/Turion 64 motherboard: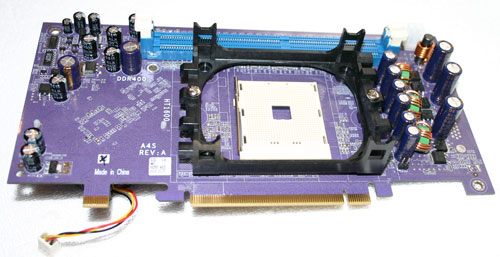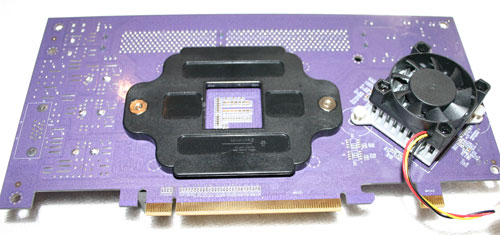 or a Socket-939 motherboard: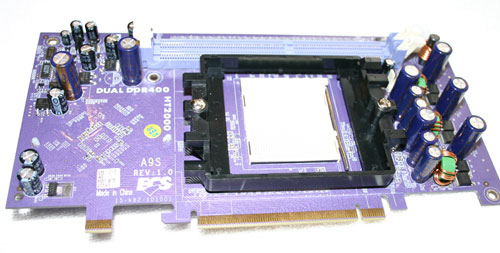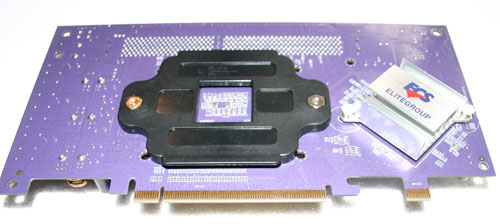 The upgrade card features new memory slots, a new socket and a new North Bridge. How's that for flexibility?
There are some limitations to the technology; first and foremost, you are stuck with SiS chipsets. Secondly, the clock generator is on the actual motherboard itself, and thus the FSB frequencies supported by the board are limited to what the on-board clock gen can support. In this case, the clock generator can support 800/1066MHz FSBs for Intel platforms, and up to 1GHz Hyper Transport for AMD platforms.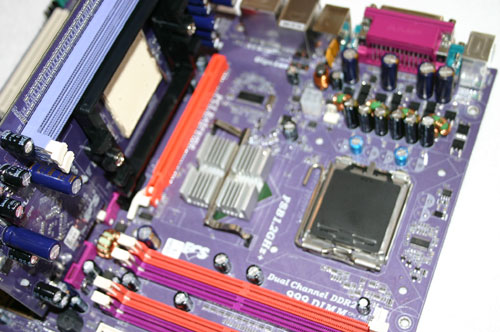 With the card installed, the on-board CPU socket and North Bridge are no longer used.
Also, whenever you purchase an upgrade card it will come with a new BIOS chip that you will have to install on the motherboard. There is an unpopulated BIOS socket on the motherboard for this very purpose.
ECS estimates that the upgrade cards will retail for around $50.