DirectX 8 & Open GL Gaming Performance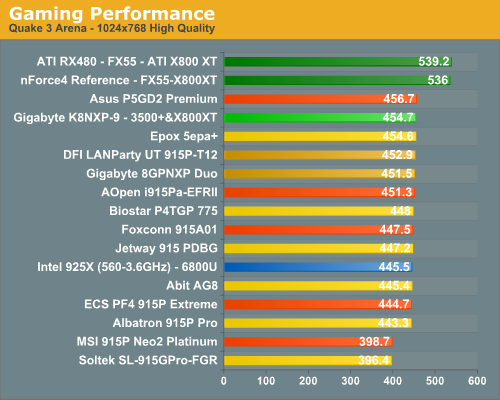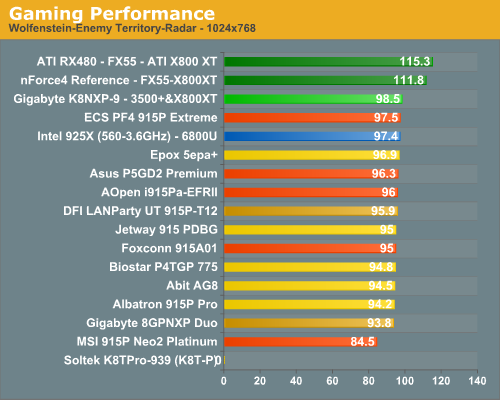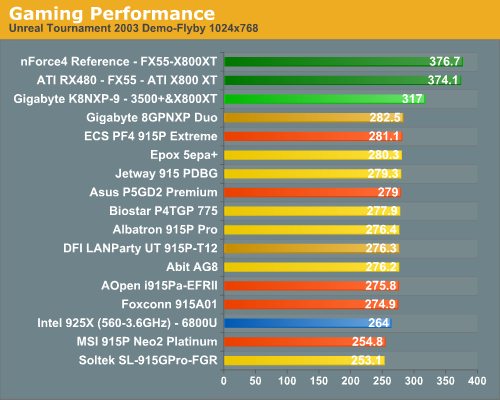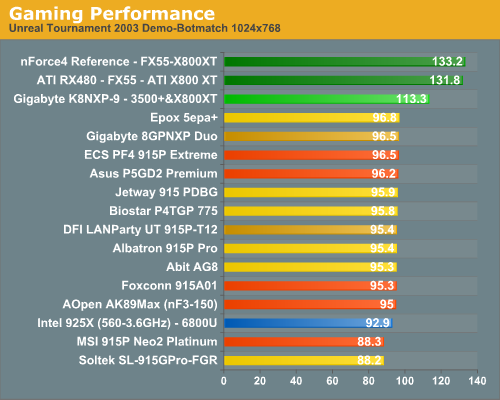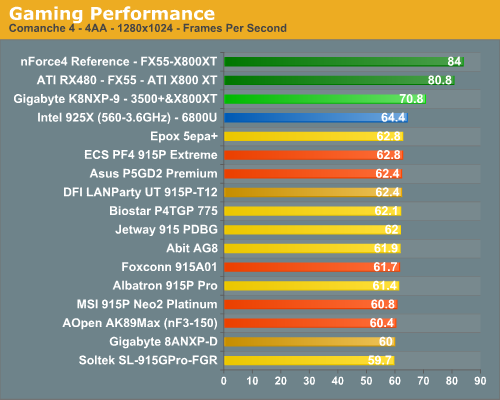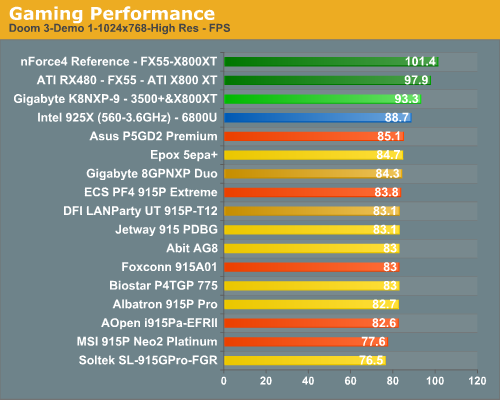 The same pattern of Asus, Epox and ECS at the top of the charts continues in DX8 and Open GL gaming. These 3 boards continue to land at or near the top in all the older game benchmarks. After many months of seeing the tight clustering of Athlon 64 scores, it is interesting to see the true impact of off-chip memory controllers on performance. This is not necessarily a good thing, since the on-CPU memory controller has made A64 performance very consistent across the same CPU on virtually any A64 chipset. Here, with the memory controller in the chipset, we are seeing much more variation in performance depending on the quality of the board design itself. This is true, even though all boards are using the same Intel 915 chipset.
As in the 925X, we were again surprised to see the very average performance of the DFI UT 915P-T12 at stock speeds. We are beginning to see the DFI as achieving some of its incredible overclocking powers because it is starting at a rather unimpressive performance level at stock speeds. Before you jump to conclusions here, compare the DFI results to the Asus P5GD2. The Asus is extremely fast at stock speeds - in fact, the fastest board in the roundup - but it is also an incredible overclocker. The Asus both starts fast and ends fast.