General Performance and Encoding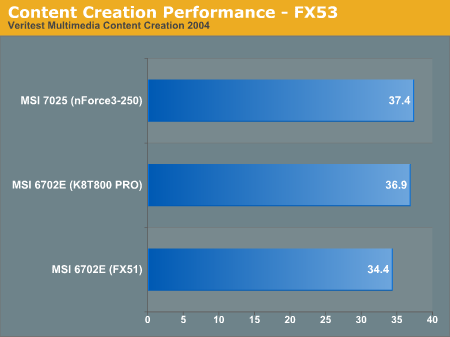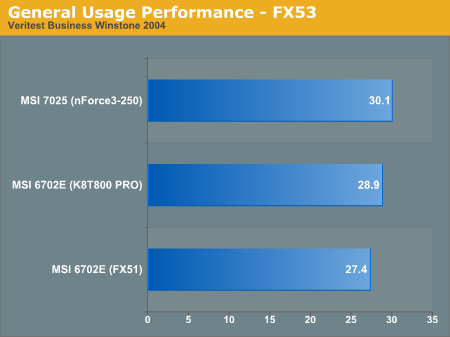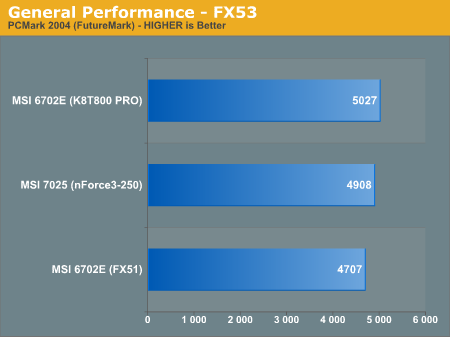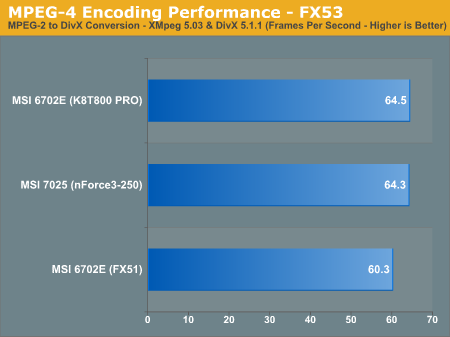 We really expected our suite of General Performance benchmarks to be a dead heat, but the performance of the chipsets, while close overall, were surprisingly different depending on the benchmark.
The nVidia nForce3-250 Ultra performed best on Business Winstone 2004, outperforming the VIA board by over 4%. nF3-250 was also a slightly better performer in Multimedia Content Creation. Change the benchmark to PCMark 2004 and the VIA K8T800 PRO is the better performer by about 1% to 1.5%. The 4% difference in Business Winstone 2004 is wider than we would expect to see when the only variation is chipset, and we do not have an explanation for this performance variation.
Two-Pass media encoding was about the same for both chipsets.