DirectX 8 Performance
Unreal Tournament 2003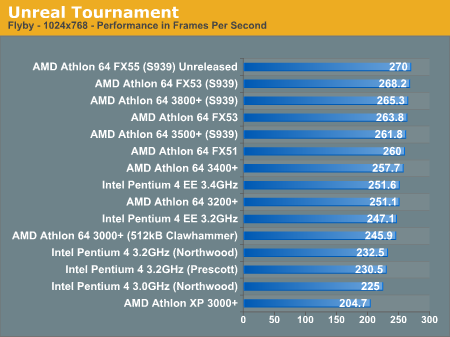 The flyby benchmark shows the very same moderate but consistent performance gains we have been seeing through out most of this test suite. The 939 pin CPUs are conglomerated near the top of the pack with the occasional visit from the odd socket 940 processor.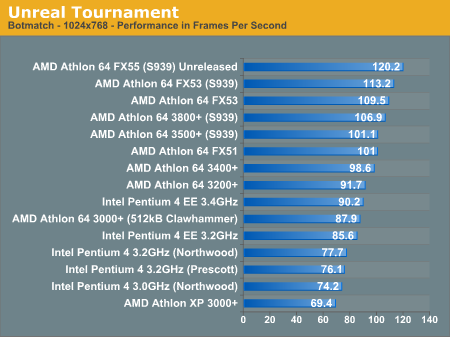 In the more highly limited botmatch benchmark, not much changes at all, though the 3800+ slips in just behind the socket 940 FX-53 this time. Again, the 3500+ has a comfortable margin over the 3400+.
Warcraft III: The Frozen Throne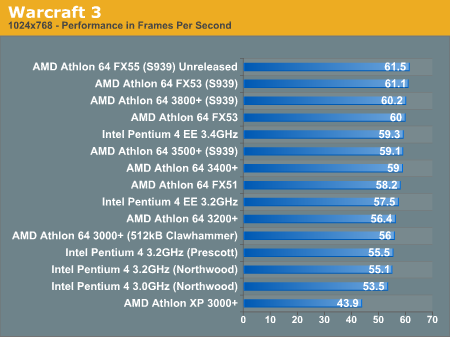 This time we see the socket 939 parts all huddled near the top with the exception of the 3500+ which is barely ahead of the 3400+ in this benchmark. Before anyone asks, VSYNC was not on in this benchmark (and besides, we were running 75Hz).