X399 Motherboards: The MSI X399 Creation
For the motherboard situation, AMD clarified that all motherboards on the market today will be able to run the new 250W processors. The differences will be in how well each motherboard will be able to overclock, with AMD citing that the newer models and revisions should perform better, given that they were built with a higher power rating already in mind. Boards like the X399 Creation should also help in pushing the first generation Ryzen Threadripper.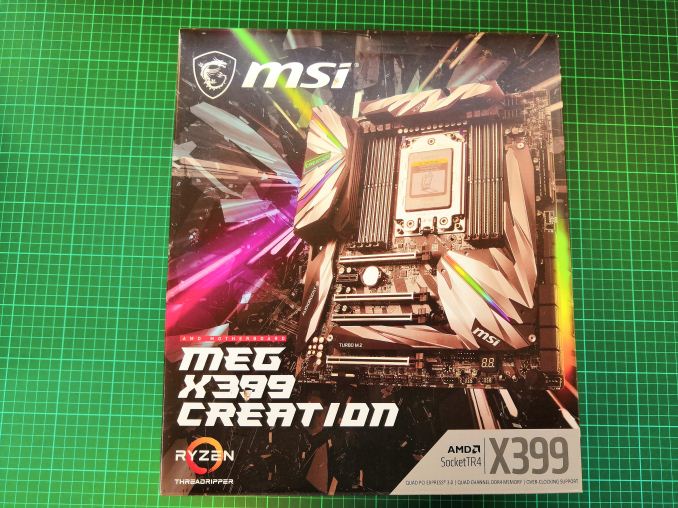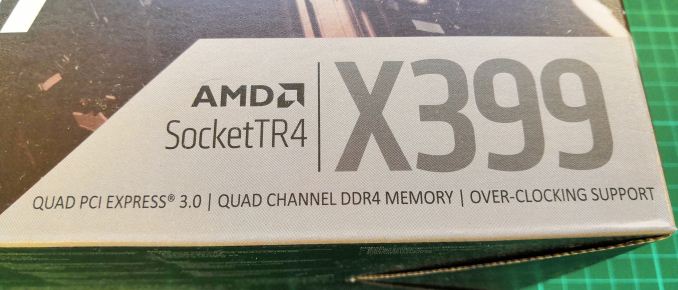 Box. Has board inside.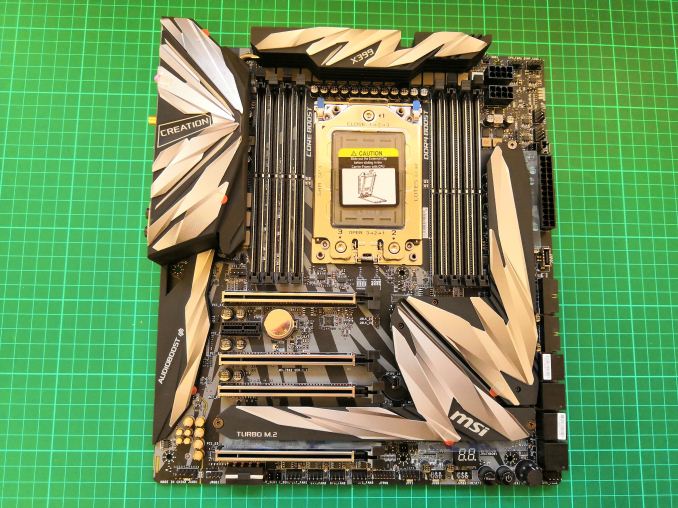 As noted back at Computex, the MSI X399 Creation is a very visually busy motherboard. Lots of angles, and lots of shades of grey. I know it is customary in some Asian languages and magazines to be very dense, and this is kind of what that looks like. Most of the time I prefer a simpler, elegant design. This design does not scream elegance.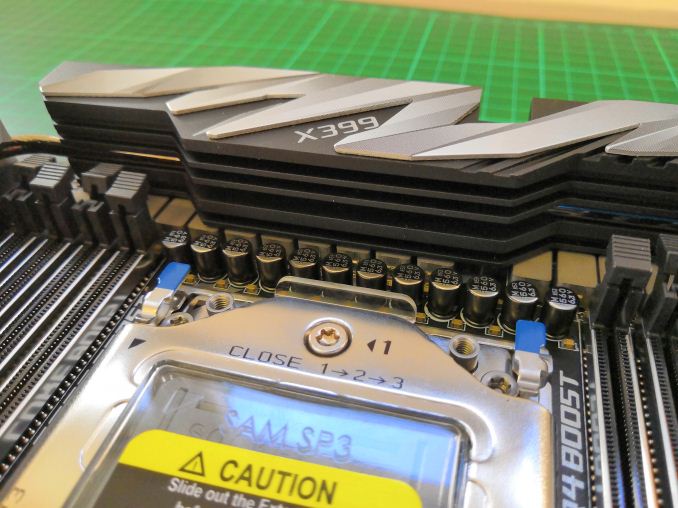 The key headline for this motherboard is the power delivery. MSI has put 16 phases on the processor, and another three for "uncore" portion of the chip, or as AMD calls it, the SoC. In order to fit them in, the DRAM slots are slightly further down than average, but it also allows MSI to put in a larger heatsink, which also connects to the heatsink near the rear panel of the board.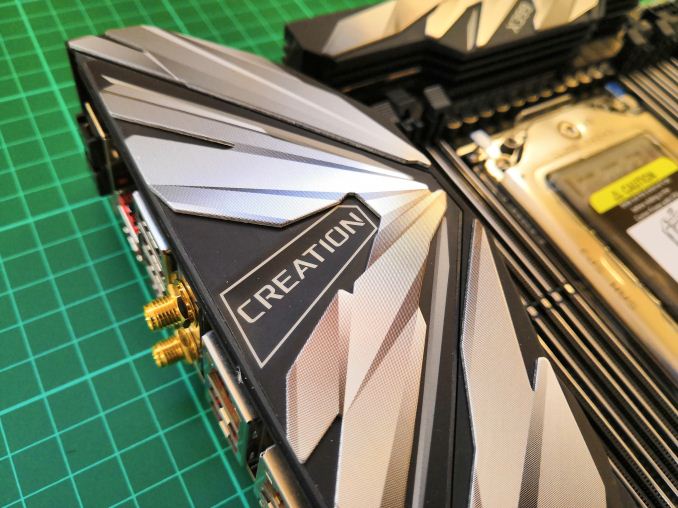 In case you forget the name: Creation.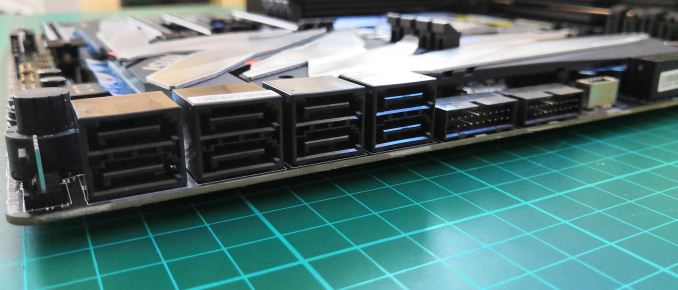 Storage on the motherboard comes in two forms: eight SATA ports, and seven M.2 drives. That is not a typo: MSI has enabled this motherboard with seven M.2 slots. Three come from on the board, and are found under the chipset heatsink. Here are two of them: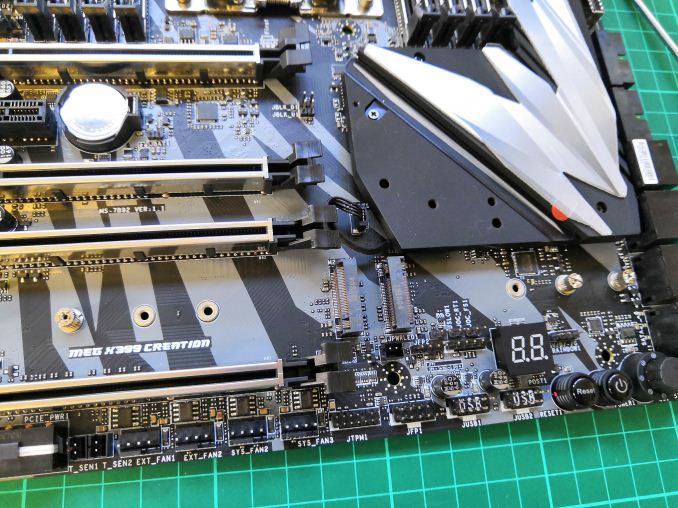 The other four comes from an add-in PCIe card. We also saw this at Computex, and it uses a dual-slot design. It looks like a GPU: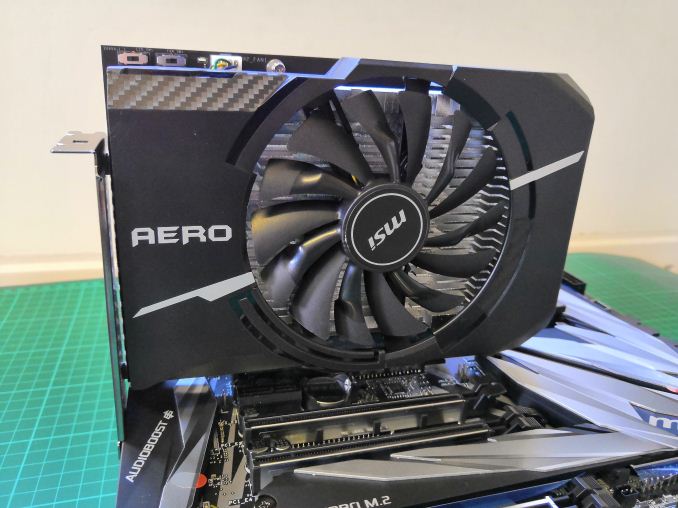 But inside are four M.2 slots, with thermal pad on the heatsink to assist with cooling.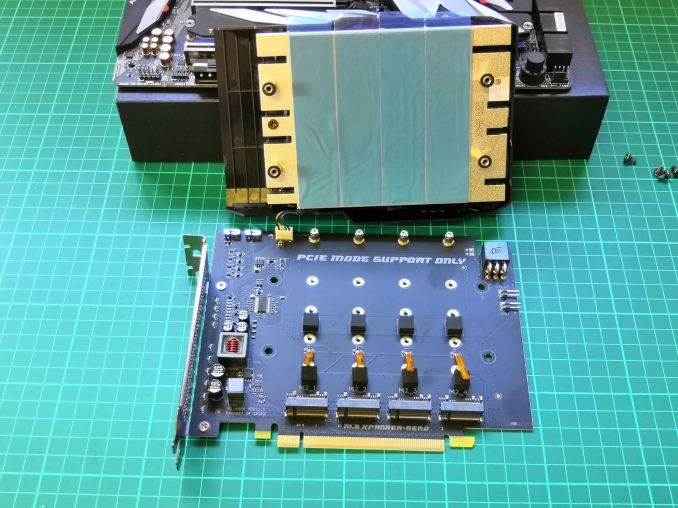 MSI states that this was built specifically with Threadripper in mind, so I'm going to annoy our SSD reviewer, Billy Tallis, to hand over a few more drives.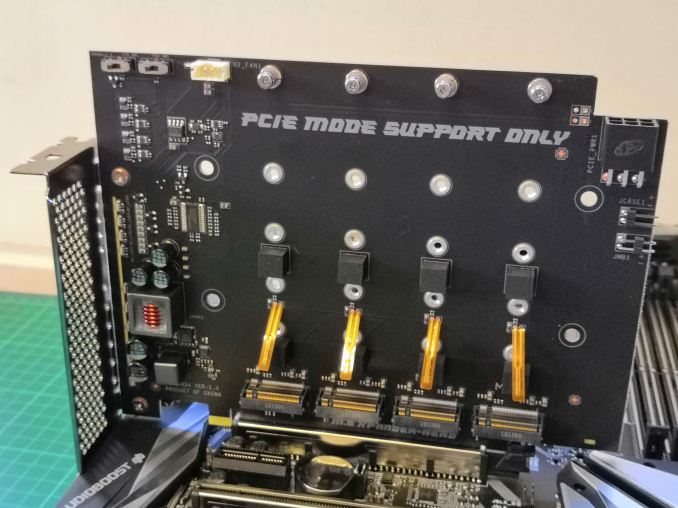 Also on the board is an extensive rear panel, with USB 3.1 ports, USB 3.0 ports, Ethernet, and Wi-Fi: