General Usage & Content Creation Performance
Business Winstone 2004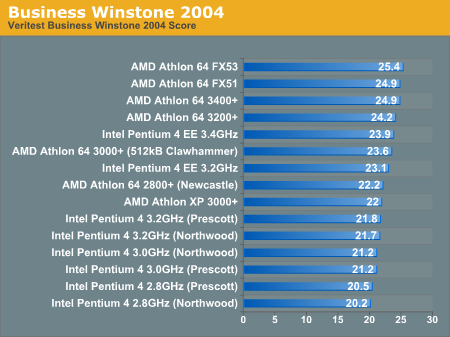 For our first look at a benchmark, the performance of the 2800+ falls short of our average by 0.6. Not a very big number in terms of Winstone performance (and certainly any margin of error is amplified when comparing one number to two others), but it is 37.5% of the total range between the 3000+ models off the mark.
Content Creation Winstone 2004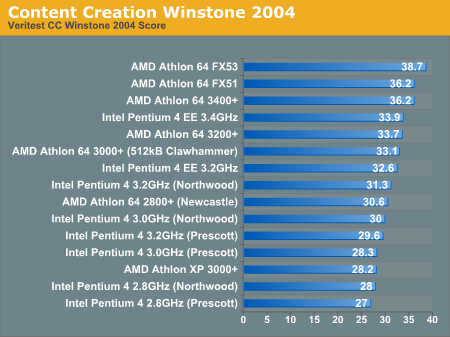 Here, the average score of the 3000+ processors is 30.7 while the Athlon 64 2800+ scored a 30.6, which puts it right in line with our average performance for an average price theory.
These benchmarks possibly indicate that the 2800+ is a better value when it comes to content creation style computing rather than business computing (or perhaps that the XP line of processors has a better relative integer performance).