Turning to Multimedia...
Aside from graphics, multimedia and the home entertainment market, specifically, are fronts where ATI and NVIDIA are continually pushing forward. At the NVIDIA press event, Jen-Hsun Huang, CEO of NVIDIA, mentioned their diversification into consumer electronic applications, such as Windows Media Center Edition.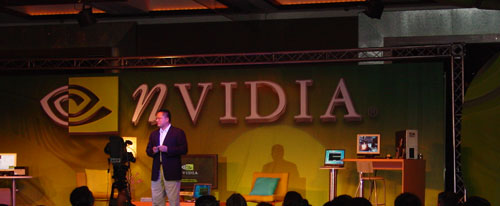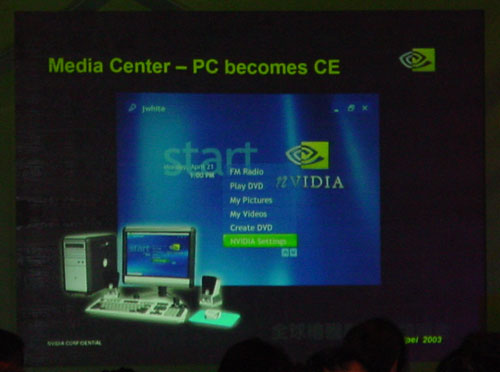 NVIDIA's Windows Media Center Edition will be based on their Personal Cinema line, which we found companies like Albatron and Chaintech showcasing. We are aware of the sound issues in GeForce4 MX versions of the Personal Cinema, but we have hence not heard anything about the GeForce FX based Personal Cinemas. The supply for these cards is much lower compared to ATI's All-In-Wonder, and after they go through testing, we will update accordingly.
Meanwhile, ATI is focusing on enhancing their existing multimedia profile with the Remote Wonder II and All-In-Wonder 9600 Pro.