Gaming Performance
The NVIDIA GeForce GTX 570 in the CyberPower 4000 is no slouch, but it's facing tough competition from some of the other desktops we've tested. Keep in mind that the 4000 is also the least expensive desktop (or at least quoted least expensive) in our lineup, though. Starting with the "High" preset we'll see if the i7 can pick up some of the slack here, but we expect the 4000 to generally fall in about the middle of the pack.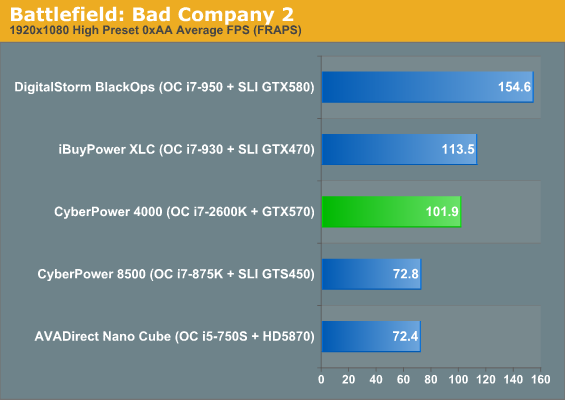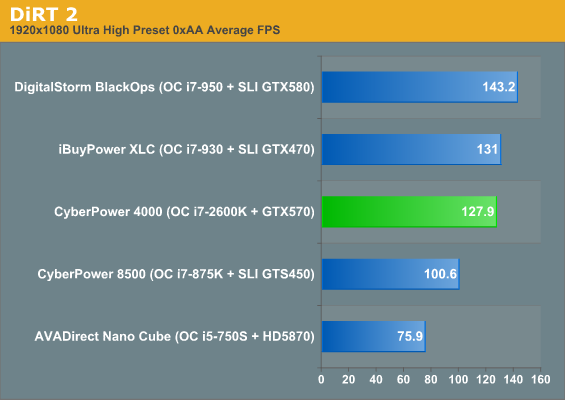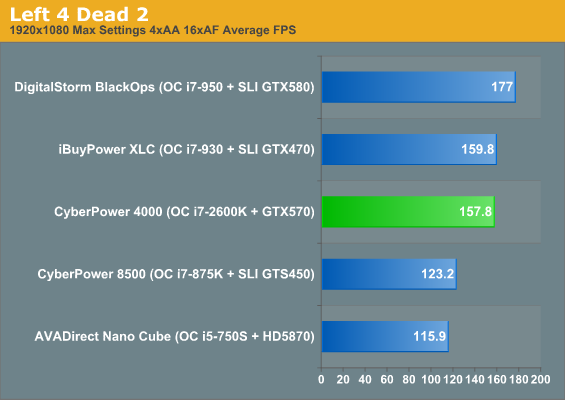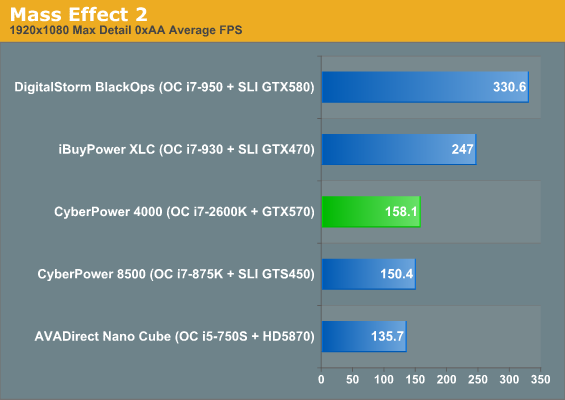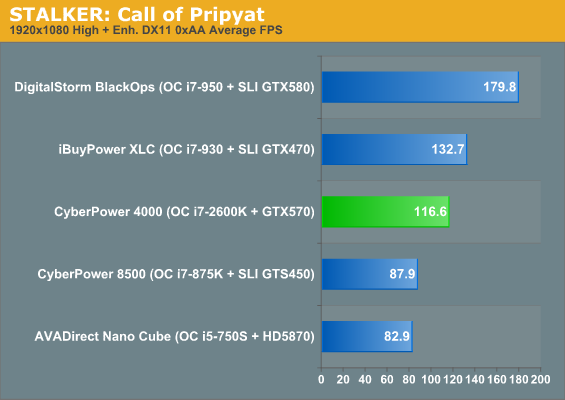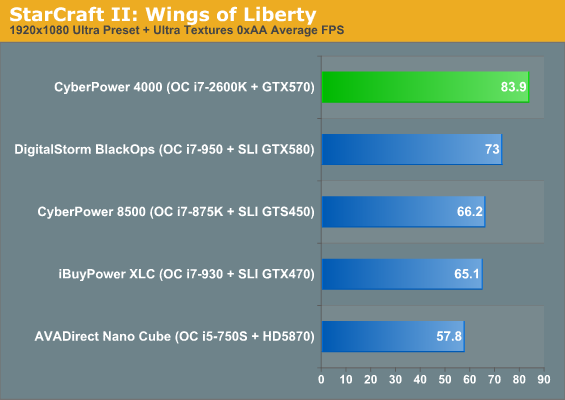 Sure enough, the GTX 570 falls in line squarely where we expected, with the only win going to the notoriously CPU-limited, poorly-threaded StarCraft II. What possessed Blizzard to release a game that only scales up to two cores in 2010, we'll never know. Things should remain consistent when we bounce up to our "Ultra" preset, and hopefully that'll shift enough of the load to the graphics subsystem in StarCraft II to bring it in line.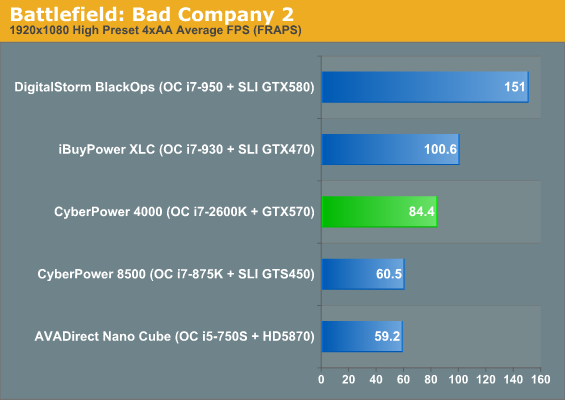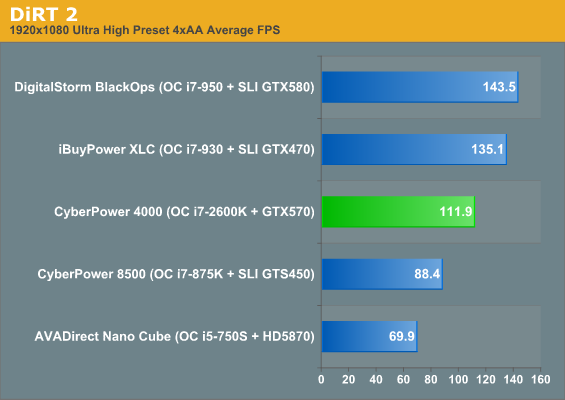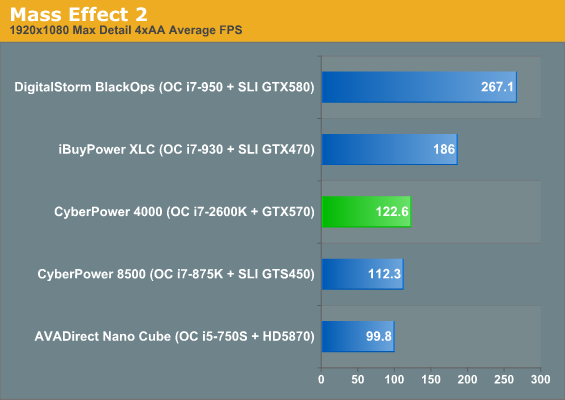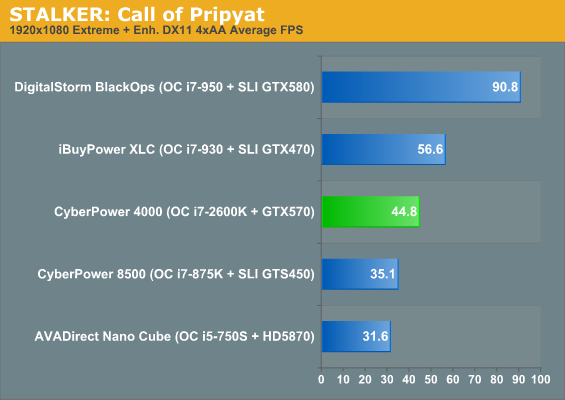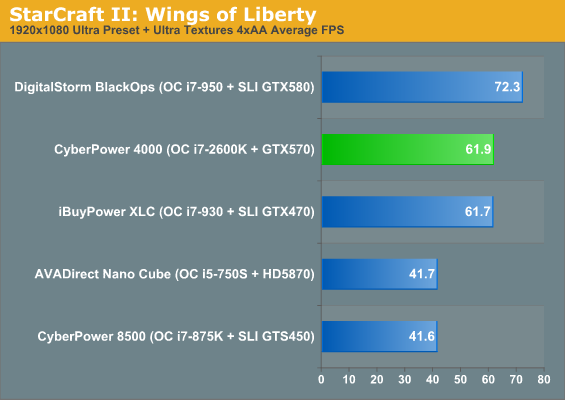 As expected, everything places about where it's supposed to. The comparatively tame 3.5GHz overclock on the iBuyPower XLC is enough to strangle the SLI'd GTX 470s in that build in StarCraft II, but beyond that everything falls into place. Any of these systems are still incredibly fast, though. What we'd like to see is what would happen if a massively overclocked i7-2600K was paired with SLI'd GTX 580s; I had a sneaking suspicion that even a 3.8 GHz i7-950 was still going to be a little bit limiting on a graphics system that powerful, so it would be interesting to see if the 2600K could alleviate that bottleneck.