Performance Summary
With all boards featuring the same chipset, CPU and memory, there is little to separate them in terms of performance - the two Intel boards produce almost identical results.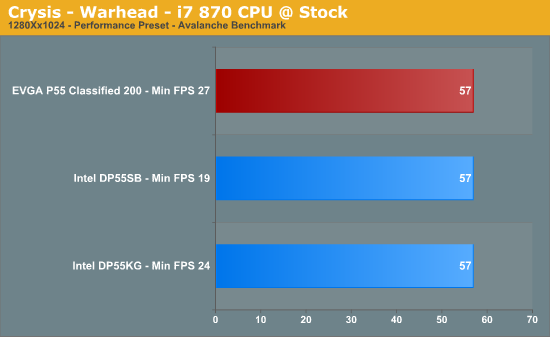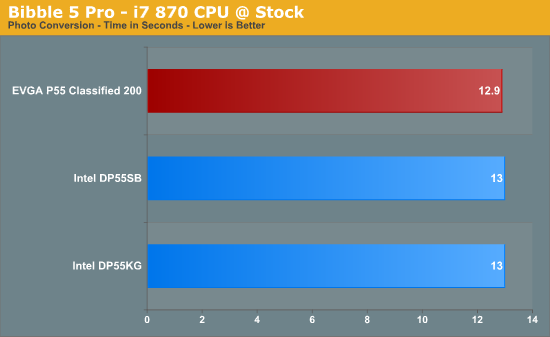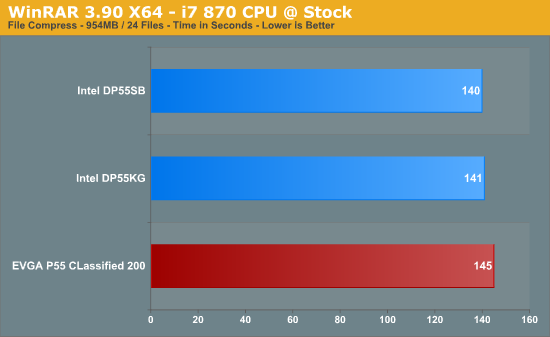 Power Consumption
Our power consumption testing utilizes the same batch of components under similar circumstances in a bid to monitor variances between idle and CPU load conditions. We install the vendor supplied power saving utilities on each board and enable power saving modes that don't involve any kind of underclocking or CPU core frequency modulation in order to run an apples to apples comparison.
ATX PSU switching losses are absent from our figures because we monitor power consumption directly at the DC rails of the PSU. These figures measure only the CPU, motherboard and memory DC power draw and exclude any other peripherals such as the graphics card, fans and hard drives etc. As such, AC power consumption will be anywhere from 15~40% higher than these figures depending upon the efficiency of your power supply.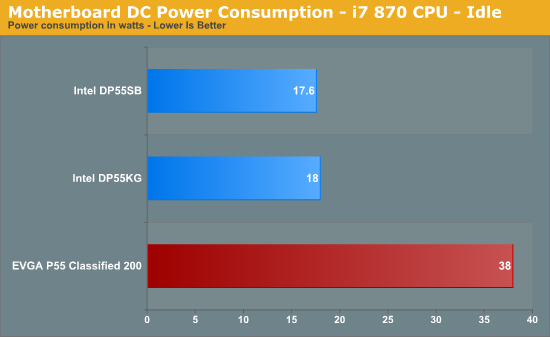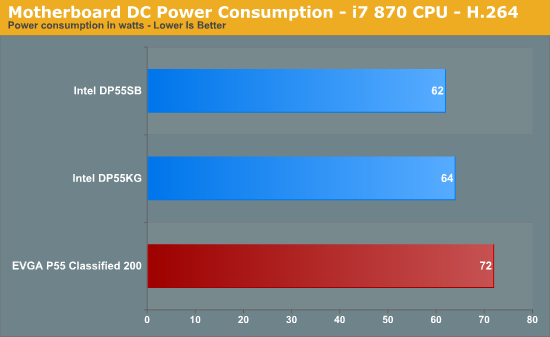 Intel's boards look pretty good in this respect, showing well against the power-hungry, but feature-rich P55 Classified.
DPC Audio Latency
We're often asked to include a DPC latency screenshot by audio enthusiasts; both the DP55KG and the DP55SB turn in respectable performances:
DP55KG: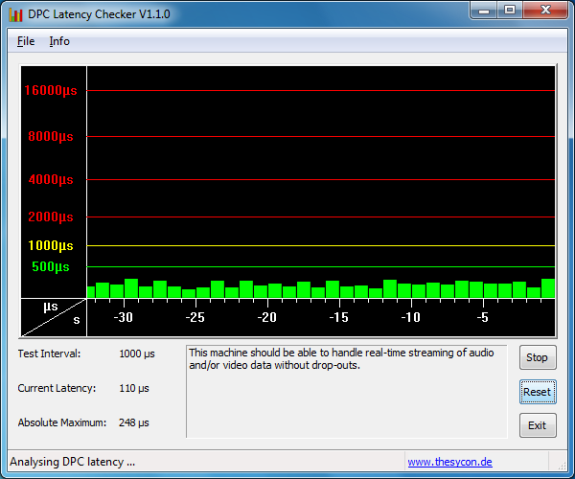 DP55SB: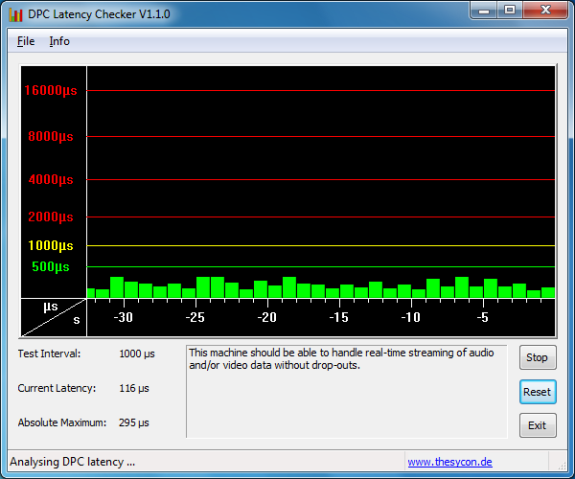 Overclocking
Overclocking on both boards was ok – we were able to POST and boot into the OS at 200 bclk as well. This was achieved using a low CPU multiplier as we were using the stock Intel heatsink.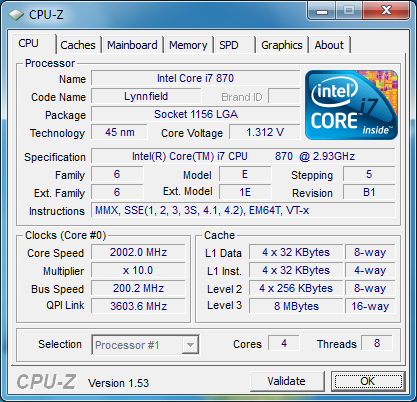 Also of note was that this bclk was only achievable on the 2:6 or 2:8 memory ratios – the 2:10 ratio ran into problems and refused to boot around the 175 bclk area which equated to 875 MHz or DDR3-1750. This was despite trying up to 1.35v VTT and loosening timings to 9-9-9-27 and slacking off tRFC and tFAW. Anything higher than 175 BCLK on the 2:10 memory ratio resulted in the board shutting down during stress testing or when loading Windows. On the face of it, we're lead to believe there is some kind of over-current protection in place on the VTT rail - not good.