Sony: The Most Impressive Demo at CES
The fact of the matter is that if you're an exhibitor at the show, you rarely have time to actually walk around the show floor and see exhibits other than your own.  It's even worse if you're stuck off in a hotel suite somewhere in meetings all day, you don't really get to see the show.  So when we meet with most companies we often get asked what they should go see at the show floor if given a free hour or so.  CES is a very visual show, and it's very fitting that one of the most interesting things at the show is a display.
Sony was showcasing a handful of prototype OLED displays, with no release date or product in sight, it was still the most impressive looking demo at CES.  Sony's arrangement consisted of a number of 11" OLED displays and a single 27".  The 11" displays had a native resolution of 1024 x 600 and the 27" was a full 1920 x 1080 display.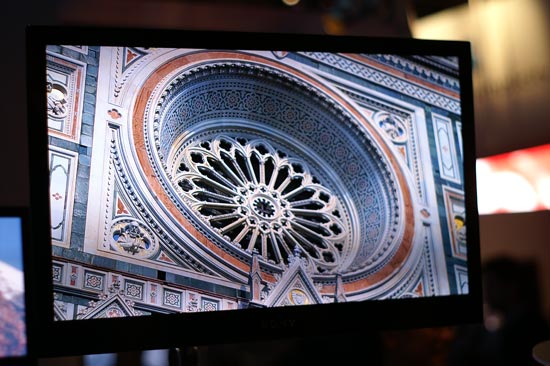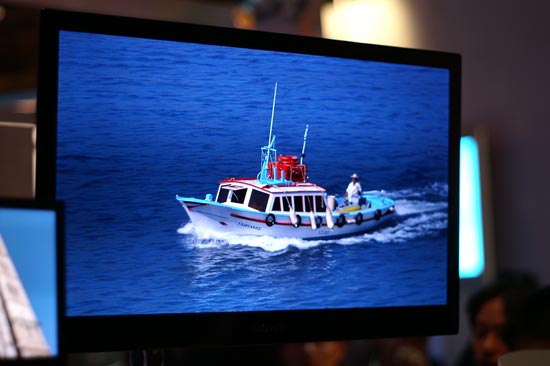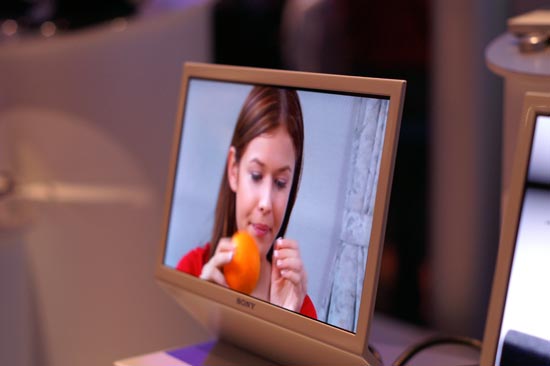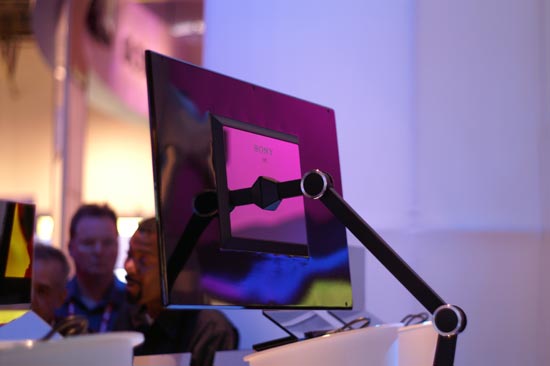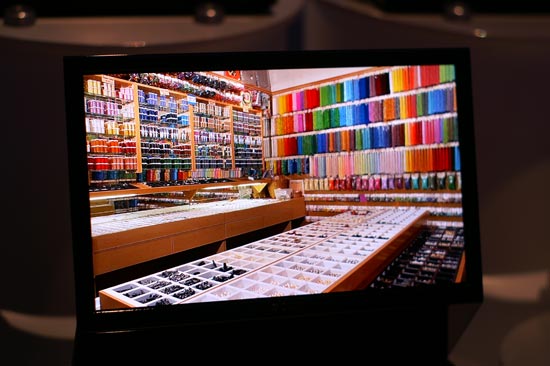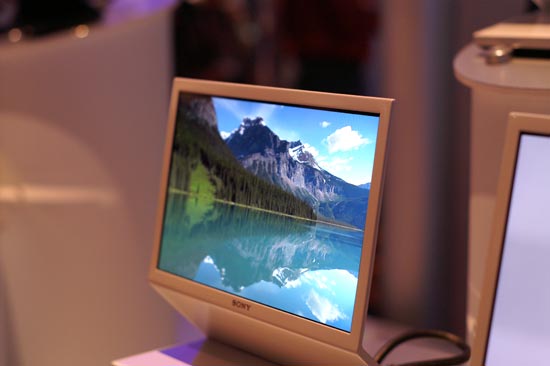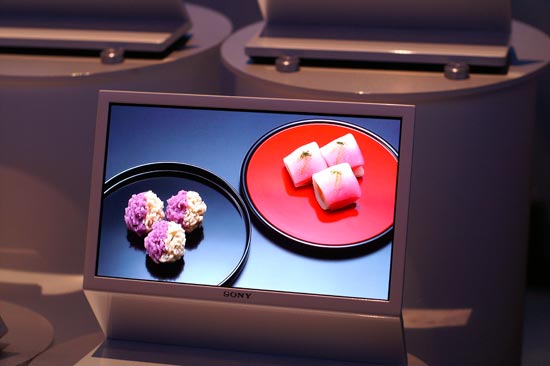 Thanks to the use of OLED technology, these displays are extremely thin; the 11" models were around 3mm thick while the 27" display was approximately 10mm thick.  The displays were simply looping several high color/contrast video scenes, but with very little motion going on in them.  What we could see was absolutely amazing and put every other display at CES to shame, bar none.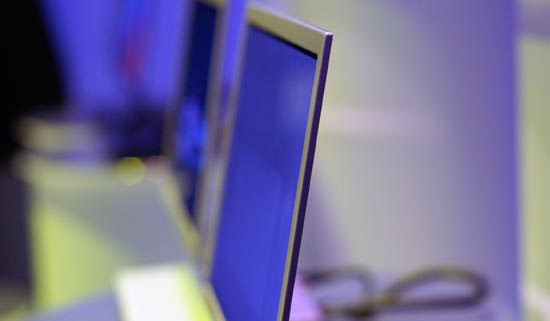 Other than a very thin panel, the use of OLEDs meant that you could get some very wide viewing angles when looking at these displays.  We tried our best to show it in our pictures but you could almost stand at the very edge of the display and still get a very clear, bright picture.