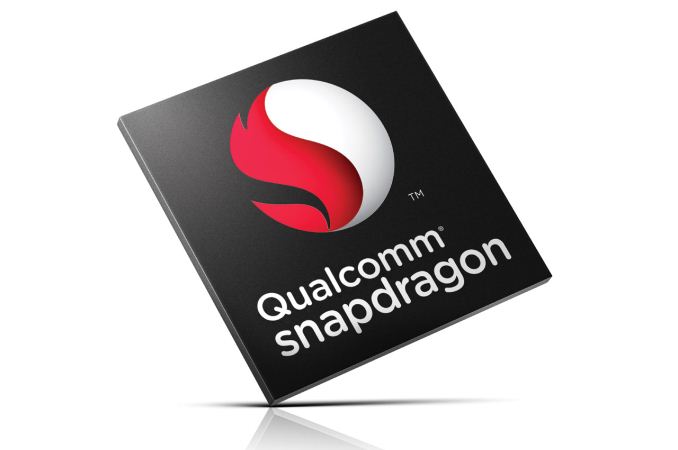 Back around this time last year, Qualcomm introduced their Snapdragon Wear 1100, the company's first SoC specifically designed for budget, low-power wearable devices. The humble SoC featured just a single Cortex-A7 CPU core and LTE Cat 1 support, but for the market Qualcomm had designed it for, this was more than sufficient. Now at MWC Shanghai 2017, the company is launching an even more low power successor to the Snapdragon Wear 1100, the aptly named Snapdragon Wear 1200.
The Snapdragon Wear 1200 is an interesting development from Qualcomm, as while the name can be a bit deceiving, it's the first in a new generation of products for the company. Taking the basic principles of the 1100, Qualcomm has integrated a new modem that supports new, ultra-low-power communication modes for LTE standardized in the last year: LTE Category M1 and Category NB1. In fact this is Qualcomm's first SoC to support the 3GPP's Low Power WAN technologies.
Qualcomm Snapdragon Wear SoCs
Snapdragon Wear 1200
Snapdragon Wear 1100
Snapdragon Wear 2100
SoC
Cortex-A7 @ 1.3GHz
Fixed-function GPU
Cortex-A7 @ 1.2GHz
Fixed-function GPU
4x Cortex-A7 @ 1.2GHz
Adreno 304
Process Node
28nm LP
28nm LP
28nm LP
RAM
LPDDR2
LPDDR2
LPDDR3-800 MT/s
Display
Simple 2D UI
Simple 2D UI
Up to 640x480 @ 60fps
Modem
Qualcomm (Integrated)
2G (E-GPRS) / LTE
(Cat M1 & Cat NB1)
Qualcomm (Integrated)
2G / 3G / LTE (Category 1 10/5 Mbps)
Qualcomm X5 (Integrated)
2G / 3G / LTE (Category 4 150/50 Mbps)
Connected version only
Connectivity
802.11b/g/n/ac, BT 4.2 LE, GPS/GLONASS/Galileo/BeiDou
802.11b/g/n/ac, BT 4.1 LE, GPS/GLONASS/Galileo/BeiDou
(Wi-Fi and BT optional)
802.11b/g/n (2.4GHz),
BT 4.1 LE, NFC, GPS/GLONASS/Galileo/BeiDou, USB 2.0
Connected and Tethered versions
Briefly touching on the specs of the Wear 1200, the core processor is almost unchanged from the Wear 1100. The SoC is still powered by a single Cortex-A7 CPU core and paired with a simple display controller that is just barely a fixed function GPU. It is meant to be a low-power (and low cost) SoC, through and through.
The big change here for Qualcomm is on the modem side. Whereas the Wear 1100 shipped with a multi-mode 2G /3G / LTE Cat 1 modem – as low a power a design as one could get at the time – the Wear 1200 incorporates a much more power-efficient and very much forward-looking modem. One that supports only basic 2G (E-GPRS) functionality, along with the aforementioned LTE Cat M1 and NB1 standards.
This is the first product announcement to cross our desk supporting these new standards, and ultimately the Snapdragon Wear 1200 will be the first of many devices/chips that we see to do so. Part of the 3GPP's Release 13, the standards body has been focusing on reducing power consumption, complexity, and costs for radios for IoT devices, wearables, and other simple devices as part of their LPWAN initiative.
At a high level, LTE Cat M1 is designed to be a relatively straightforward, further power-optimized form of LTE. The max data rate is just 1Mbps up and down – and the Wear 1200 doesn't even reach those speeds – using tricks like a minimum-width 1.08Mhz channel and half-duplex communication to cut power consumption, all the while still being compatible with existing LTE networks. LTE Cat NB1 takes this a step further, going with a stand-alone LTE-derived narrowband implementation that uses just a 180KHz channel, which combined with other technologies offers the lowest amount of bandwidth (max 250Kbps) but also the lowest power consumption and improved range.
3GPP Low Power WAN LTE Standards
LTE Cat M1
LTE Cat NB1
Network Type
LTE-Compatible
Seperate Band
Bandwidth
1.08MHz
180KHz
Peak Download
1 Mbps
250 Kbps
Peak Upload
1 Mbps
250 Kbps / 20 Kbps
For Qualcomm and other wearable/IoT device manufacturers, these new standards will be a significant part of making the Internet of Things live up to its name, by allowing even the lowest-power, lowest-cost devices to have LTE network functionality. Unsurprisingly then, one of the first places we're going to see it deployed is in low-cost wearables, where Internet access is beneficial, but battery life concerns are significant.
As for the Wear 1200 in particular, Qualcomm's wearable-class SoC keeps a low profile even for M1/NB1 devices. The SoC can support 300Kbps down and 375Kbps up for Cat M1, and just 20Kbps down and 60Kbps up for Cat NB1. And no, the latter isn't a typo: NB1 devices are expected to send data as much (if not more than) they receive it, so the Wear 1200's data rates vary accordingly. Meanwhile, despite the limited bandwidth these standards offer, the Wear 1200 supports 15 RF bands along with some notable LTE features, particularly VoLTE. Interestingly however, while Qualcomm supports the latest low-power IoT standards, they don't support the equivalent low-power 2G standard, EC-GSM. The Wear 1200 does support 2G in the form of E-GPRS, so there is GSM backwards compatibility for when LTE isn't available, but the future Qualcomm is planning for is very much one where LTE is everywhere and 2G won't be needed.
Modems aside, the Wear 1200 is otherwise a function-optimized design. Like its predecessor, the SoC supports WiFi and Bluetooth for various connectivity options, along with augmenting the standard GPS/GLONASS/Beidou/Galileo geo positioning systems. The new SoC retains the same small size of its predecessor, with the SoC package as a whole measuring 79mm2. Overall, Qualcomm is touting a 10 day standby battery life for the SoC, which would be a significant improvement over the 7 day standby of the Wear 1100.
Finally, looking at the broader picture, the wearables market is still trying to figure out what it wants to be – and what consumers will actually buy – and for the Wear 1200 Qualcomm is particularly interested in courting the "kid watch" market. A segment of the larger smart tracker market, Qualcomm is looking to tap into what is already a significant market in Asia – and especially China – where it's not uncommon to give your kid a limited functionality watch that allows you to contact them, while the watch works in conjunction with geofencing applications to keep tabs on their whereabouts. Driven in part by demographics and in part by technology, Qualcomm expects the market for kid tracking watches to further grow, with SoCs like the Wear 1200 further improving the utility of these devices and bringing their cost down. These improvements would also filter down to other parts of the smart tracker market, such as pet tracking and elderly tracking devices.
In fact the company is hitting the ground running: along with the launch of today's SoC, they are also partnering with Borqs and Quanta to develop smart tracker/kid watch reference designs, so that hardware manufacturers can get a jump on developing Wear 1200-based trackers. And like the Snapdragon Wear 1200 itself, these reference designs are available and shipping today. So while Qualcomm isn't specifically commenting on when their customers' consumer devices will be ready, it will almost certainly be before the end of the year.
Source: Qualcomm