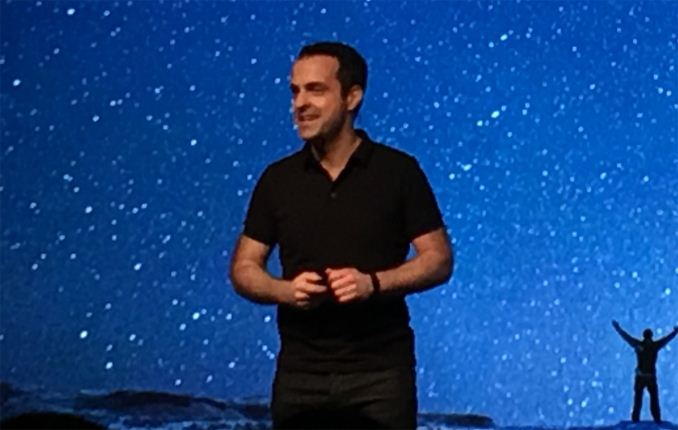 Update 1/26: Wasting no time, Facebook has announced that Hugo Barra is joining the company as the Vice President of their VR division, puting him in charge of the Oculus team. Barra replaces former Oculus CEO Brendan Iribe, who late last year stepped down to focus specifically on leading the group's PC VR efforts.
Original 1/23: In a surprising turn of events this evening, Hugo Barra, Xiaomi's International Vice President, has announced that he will be leaving the company next month.
Barra has for all practical purposes served as the face of the company outside of its home region of China, having served as the VP of Xiaomi's business affairs outside of mainland China for the last three and a half years. Brought on board by the company to oversee their expansion out of China, under Barra's watch, Xiaomi has been able to expand into the United States, India, and other important markets for the smartphone manufacturer. Though it's an expansion that hasn't been without its difficulties, as just earlier this month Xiaomi's CEO admitted that the company has been expanding too fast, and in an unsustainable manner.
In his announcement, Barra has said that while he's enjoyed the challenge of the job and the opportunities it provided, the pressure and hours had been catching up to his health. So with Xiaomi's big expansion push seemingly done for now, Barra will be stepping down from the company in February – after the end of the Chinese New Year – reducing his role to an external advisor and eventually returning to Silicon Valley. While he hasn't talked about what he'll be doing next for employment, Barra was a member (and later director) of the Android product management team for several years before being tapped by Xiaomi, so he has ample experience in the mobile industry.
Finally, alongside Barra's announcement that he'll be stepping down, Xiaomi is similarly announcing who will replace him. This time they will be tapping internal talent, with current Senior VP Xiang Wang taking on Barra's duties.
Source: Hugo Barra (via Facebook)