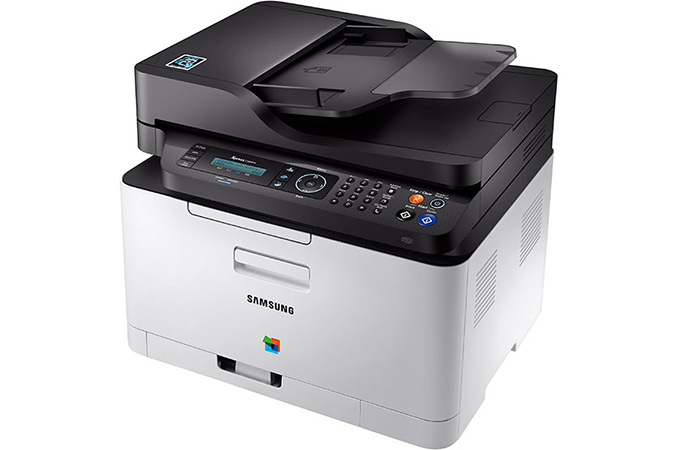 Nowadays printers are no longer supplied with the vast majority of PCs, and the total available market (TAM) of hardcopy peripherals is shrinking. As is the case with these markets, consolidation occurs and another company has decided to leave the market: HP this week has announced plans to acquire Samsung's printer business. The move is going to strengthen HP's positions on the market of laser printers, multi-function printers (MFPs) and improve its abilities to compete against copiers. In addition, HP will increase its market share and retain its No. 1 position on the market.
HP intends to pay Samsung $1.05 billion for the latter's printer business and acquire a portfolio of intellectual property that includes 6,500 printing patents. In addition, the company will get around 1,300 researchers and engineers with advanced expertise in laser printer technology, imaging electronics, as well as printer supplies and accessories. HP claims that the acquisition is expected to bring cost synergies and a "strong" financial model, but right now the company does not share its plans regarding optimizations of its printing business workforce or anything related.
The future of HP's and Samsung's hardcopy products is unclear because both HP and Samsung have comprehensive portfolios of printers and MFPs and their product lines clearly overlap. HP praised the importance of Samsung's A3 MFPs, which compete against copiers among other hardcopy devices, and promises to integrate Samsung's products into its lineups. However, due to natural reasons the companies do not share exact plans. At present HP uses Canon's technologies to build some of its MFPs as well as some other products, whereas Canon services them. The two companies intend to keep the partnership going forward.
Worldwide Hardcopy Peripherals, Unit Shipments,
Market Share, and Year-over-Year Growth, 1H 2016
Data by IDC
1H 2016
1H 2015
1H 2015
->
1H 2016
Shipments
Share
Shipments
Share
Change
HP
16,862,131
36.45%
20,123,018
40.32%
-16.20%
Canon
9,287,674
20.08%
9,314,253
18.66%
-0.29%
Epson
7,939,135
17.16%
7,604,826
15.24%
+4.40%
Brother
3,477,553
7.52%
3,714,683
7.44%
-6.38%
Samsung
1,929,694
4.17%
2,352,128
4.71%
-17.96%
Others
6,765,469
14.62%
6,798,726
13.62%
-0.49%
Total
46,261,656
100.00%
49,907,634
100.00%
-7.31%
As individuals acquire more smartphones and tablets, whereas organizations replace paper documents with digital documents, the TAM of printers and MFPs is deteriorating. Nonetheless, it is still big: in the first half of 2016, the industry sold 46.261 million hardcopy peripherals, according to IDC (1, 2). While HP remained the top supplier of printers and MFPs with approximately 36% market share, its sales and share declined in the first half of this year compared to 1H 2015. Samsung, which is a much smaller supplier of hardcopy peripherals, also experienced unit sales and market share declines this year. The acquisition of Samsung will help HP to regain its share and slightly improve sales, but since the market is shrinking, its unit sales will not be as high as they used to be years ago.
HP and Samsung expect to close the transaction within 12 months after all the regulatory reviews and other conditions. In addition, Samsung agreed to invest $100 to $300 million in HP by purchasing the latter's stock on the open market. The move seems to be rather interesting because Samsung will end up invest in one of its rivals in other markets.
Source: HP