5LPE
Arm, Synopsys, and Samsung Foundry have developed a set of optimized tools and IP that will enable chip designers to build next-generation SoCs based on Arm's Hercules processor cores on Samsung's 5LPE (5 nm, Low Power Early) node faster. The three companies expect the tools and IP to be used by designers of SoCs for a wide variety of applications. The set of Synopsys tools are certified by Samsung Foundry for its 5LPE manufacturing technology, and now includes the Fusion Design Platform as well as QuickStart Implementation Kit that are enabled to optimize power, performance, and area for 5LPE designs. Meanwhile, Arm will provide Artisan Physical IP and POP IP tailored for Samsung's 5LPE process. The IP packages will enable Arm's partners to quickly develop...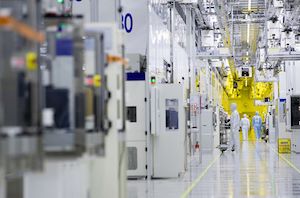 Samsung Foundry formally started to produce chips using its 7LPP (7 nm low power plus) fabrication process last October and has not slowdown development of its manufacturing technologies since...
42
by Anton Shilov on 7/31/2019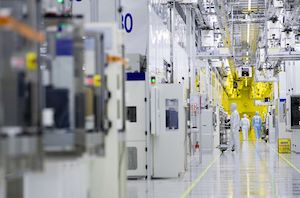 Samsung Foundry has certified full flow tools from Cadence and Synopsys for its 5LPE (5 nm low-power early) process technology that uses extreme ultraviolet lithography (EUV). Full flow design...
13
by Anton Shilov on 7/8/2019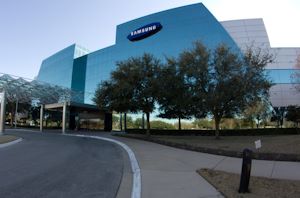 Samsung Foundry this week announced that it has completed development of its first-generation 5 nm fabrication process (previously dubbed 5LPE). The manufacturing technology uses extreme ultraviolet lithography (EUVL) and...
21
by Anton Shilov on 4/17/2019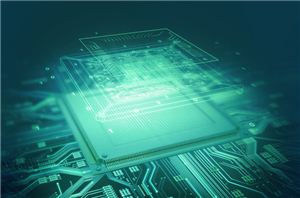 Samsung recently hosted its Samsung Foundry Forum 2018 in Japan, where it made several significant foundry announcements. Besides reiterating plans to start high-volume manufacturing (HVM) using extreme ultraviolet lithography...
29
by Anton Shilov on 9/6/2018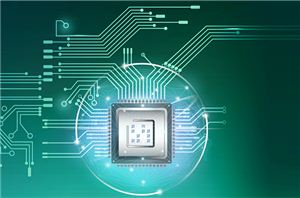 Arm and Samsung Foundry this week announced plans to extend their collaboration to 7LPP and 5LPE process technologies. Under the terms of the agreement, Arm will offer Samsung Foundry...
17
by Anton Shilov on 7/6/2018