S-Browser - AnandTech Frontpage
Again staying with the S-Browser, we check the behaviour of just pure web-page rendering. This time we load the AnandTech front-page without scrolling through the page. The page is slightly heavier as we have more graphical elements as opposed to text on the previous article page.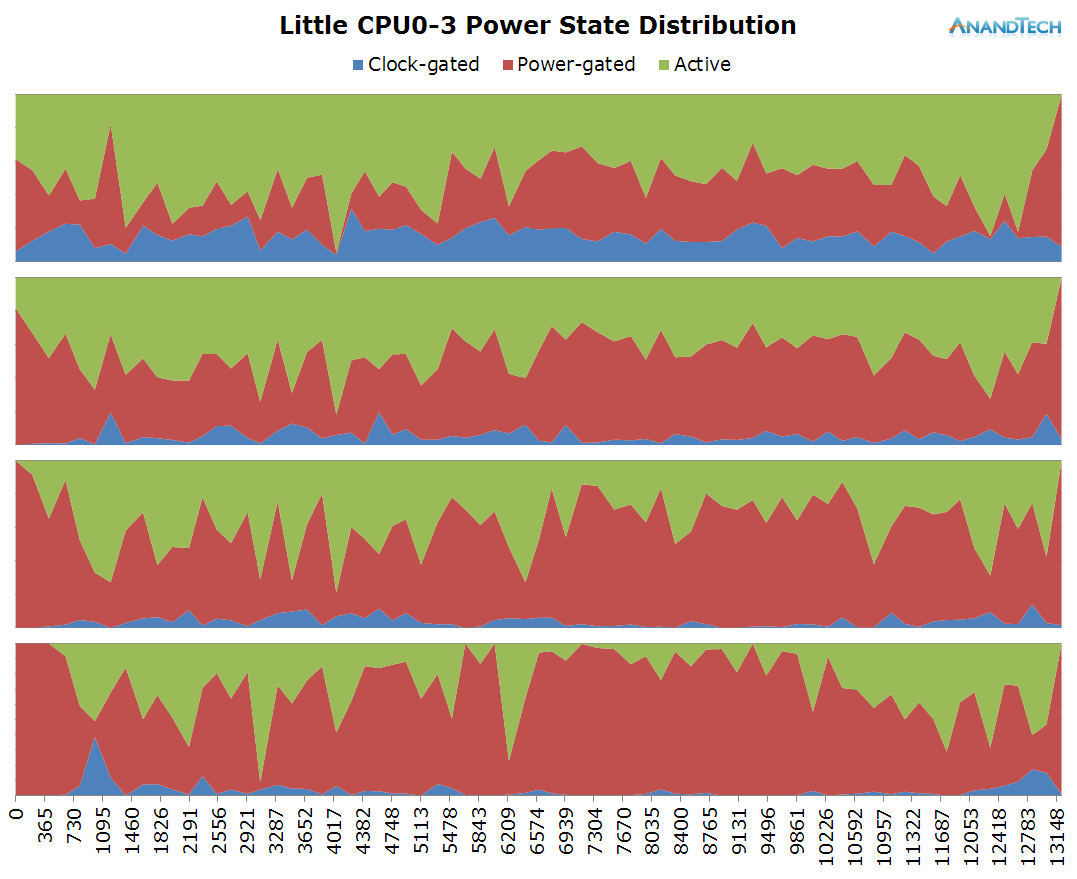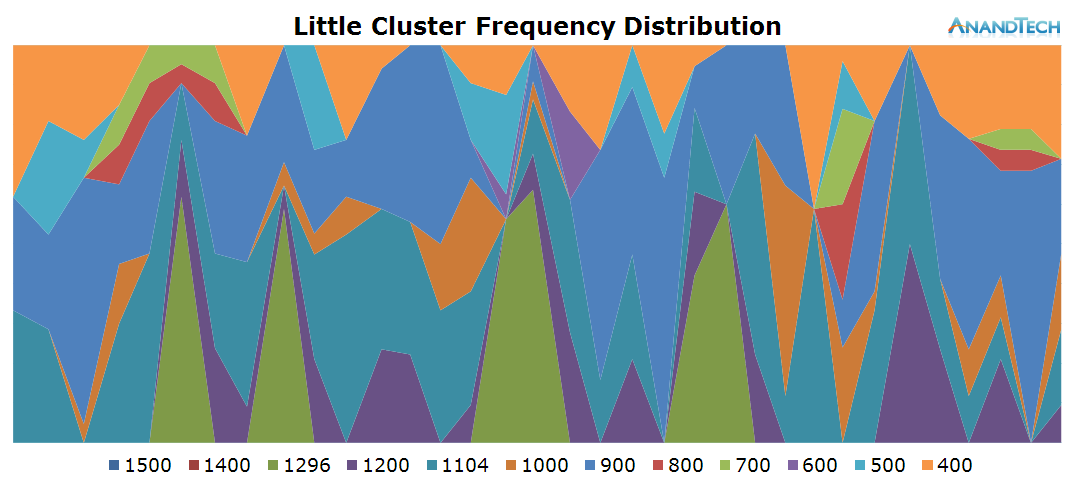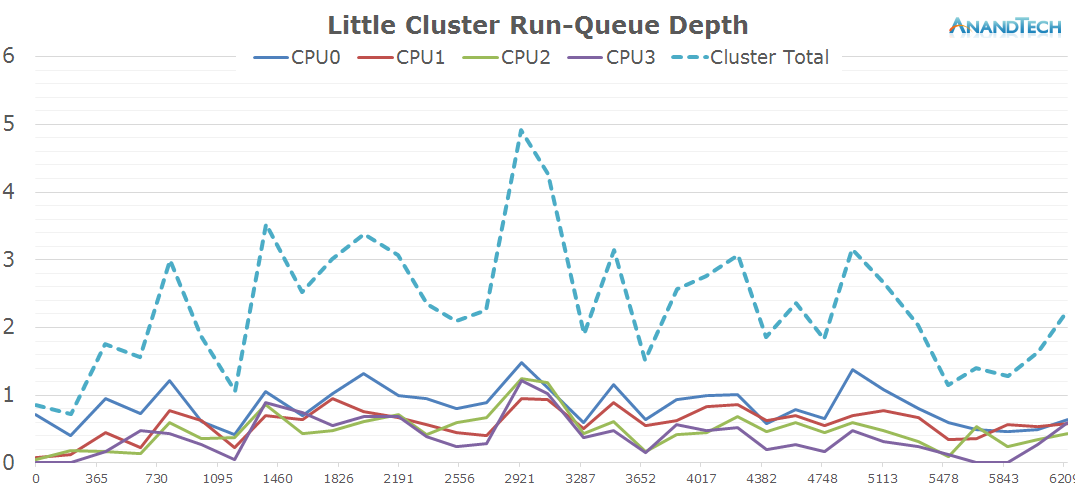 This time around, we a more even distribution of the load on the little cores. Again, most of the 4 CPU cores are active and have threads placed onto them, averaging about 2.5 fully loaded cores.
The frequency distribution is much more variable in this scenario, as the cluster makes wide usage of the frequency range available to itself. On the power state distribution chart we see that most CPUs are still able to enter their power-gating states, indicating that we're mostly handling very short bursty loads.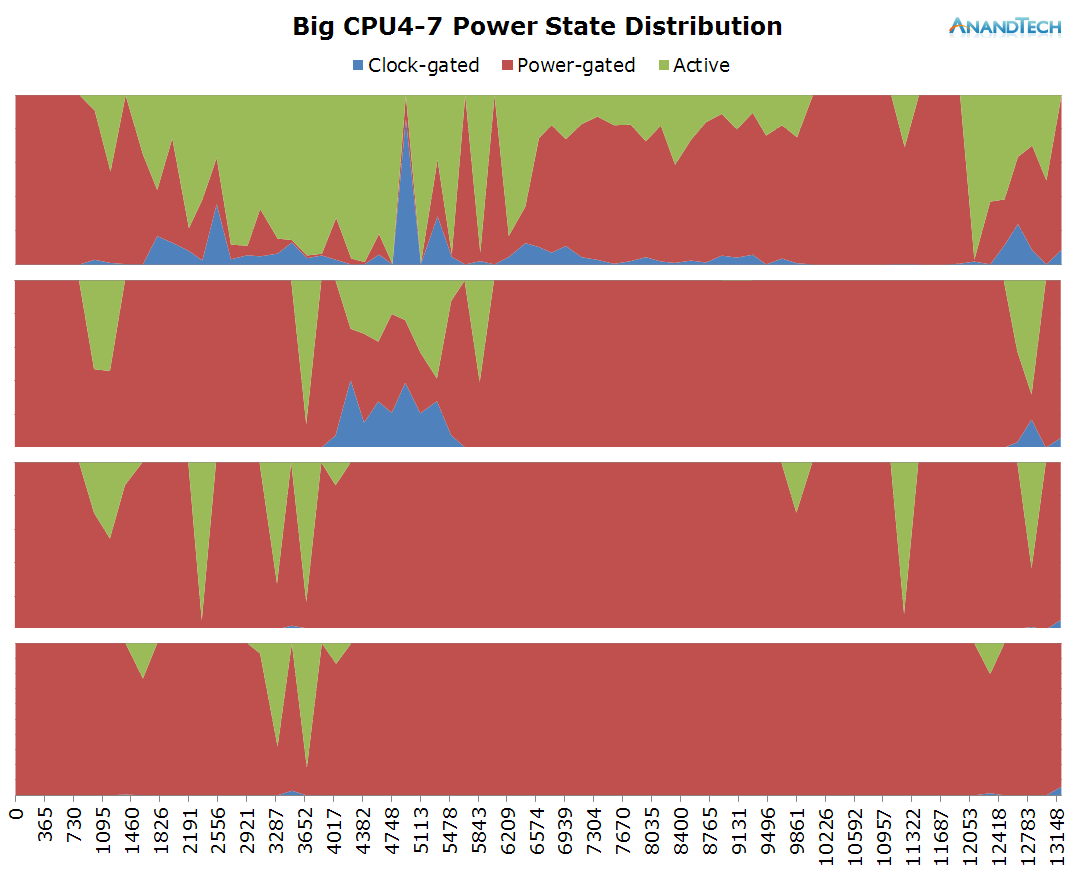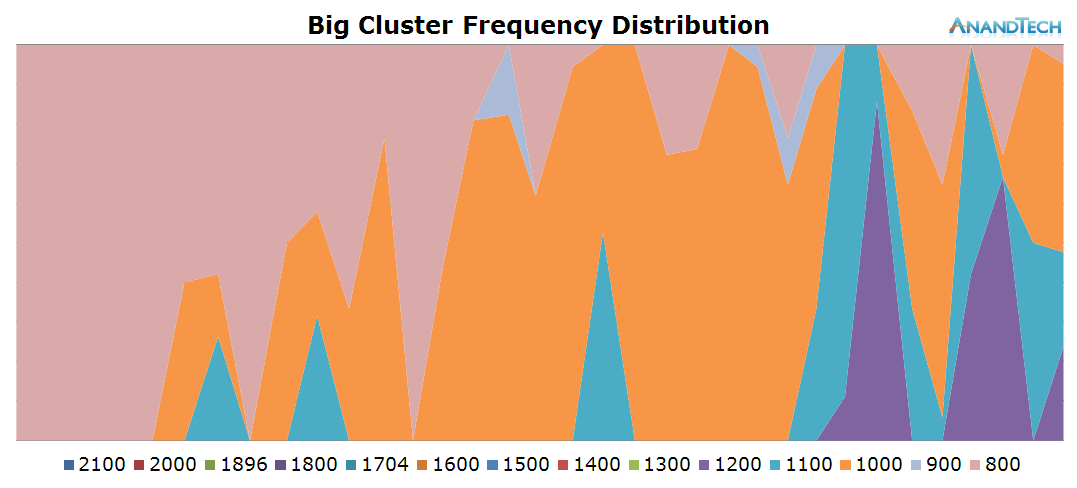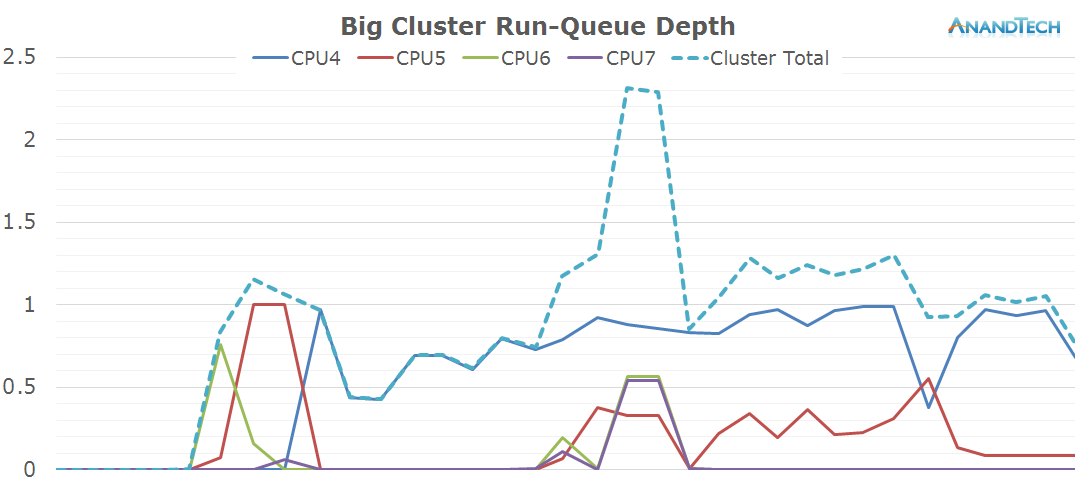 The biges cores seems much less loaded in this scenario, as most of the time except for a small peak we only have 1 large thread loading the cluster. Because of this, we expect the other cores to be shut down and if we look at the power state distribution we guessed correctly.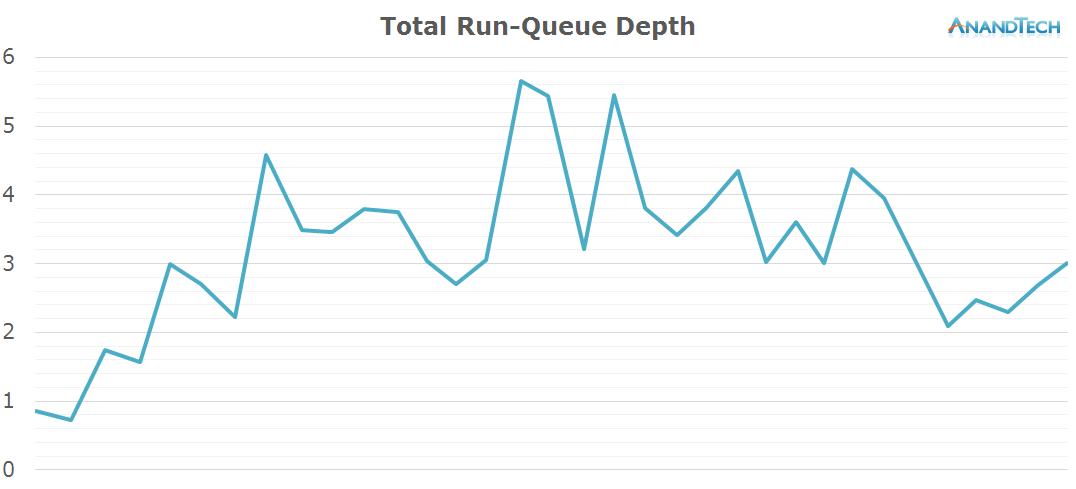 The total amount of threads on the system doesn't change much compared to the previous scenario: The S-Browser still manages to actively make good use of up to 4 cores with the occasional burst of up to 5 threads.