Tomb Raider (2013)
The simply titled Tomb Raider is the latest entry in the Tomb Raider franchise, making a clean break from past titles in plot, gameplay, and technology. Tomb Raider games have traditionally been technical marvels and the 2013 iteration is no different. iGPUs aren't going to have quite enough power to use its marquee feature – DirectCompute accelerated hair physics (TressFX) – however even without it the game still looks quite good at its lower settings, while providing a challenge for our iGPUs.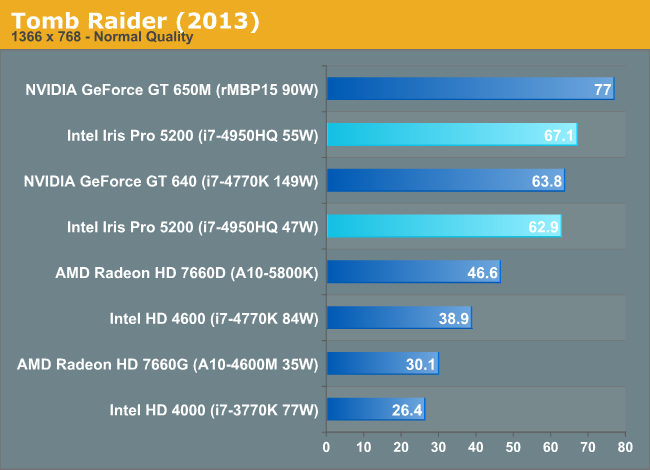 Once again, at 1366 x 768 the gap between 650M and Iris Pro 5200 is at its smallest. Here NVIDIA holds a 15% advantage over the 55W Iris Pro.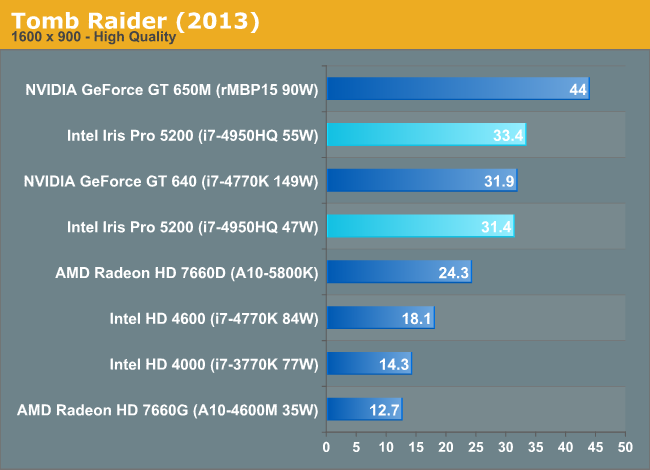 Increase the resolution and image quality and the gap widens considerably. Again the problem here appears to be AA impacting Iris Pro much more than the 650M.