Performance
Like the Android 3.1 upgrade, all performance increases due to 3.2 appear to be limited to the GPU. My guess is NVIDIA updated its drivers with the 3.2 drop, resulting in some pretty tremendous gains in GLBenchmark 2.0: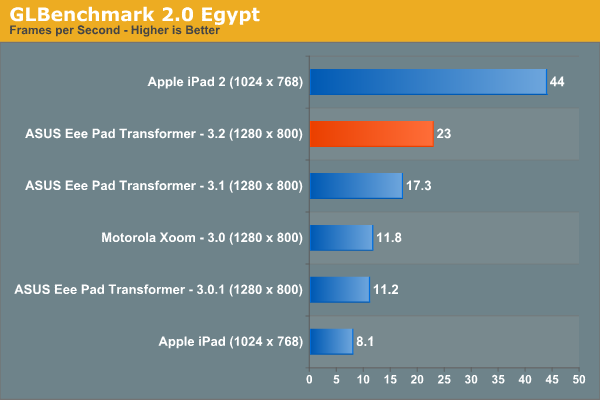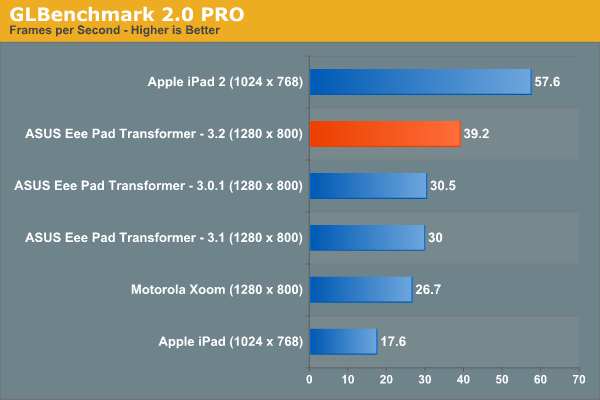 GLBenchmark 2.0 saw a 30% gain in performance thanks to the update. The gains aren't that high across the board however, a look at BaseMark ES2.0 paints a different picture: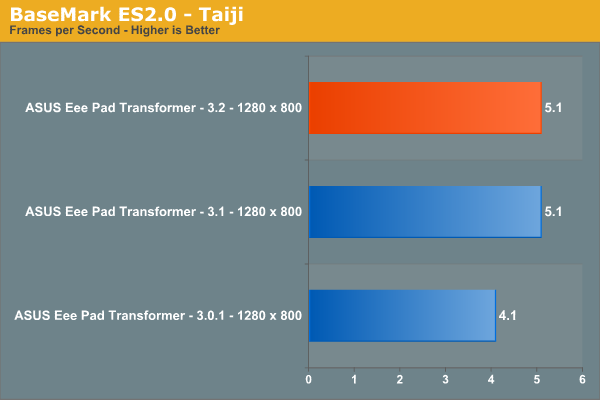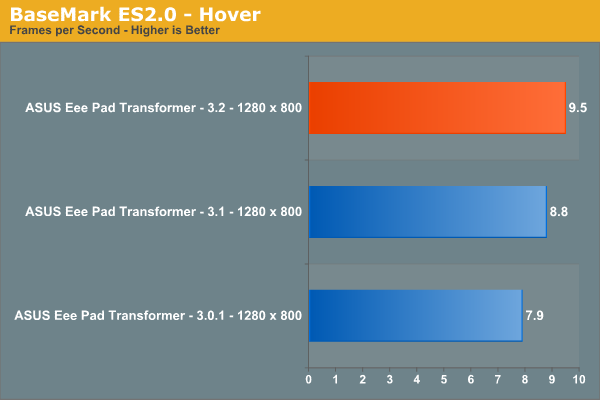 Here we see a 0 - 8% increase in performance. Whatever tweaks happened in Android 3.2 are likely only limited to specific 3D apps/games. I didn't notice any improvement in UI frame rate and the infamous apps launcher animation remains an issue.
Web browsing performance on the other hand hasn't been improved: