There have been an almost overwhelming number of smartphone launches during this CES - which is definitely a good thing. The whole team has been running around getting hands on time whenever possible in between meetings, and I've been doing the same all day both days. Two phones that I've been meaning to write about are the Huawei IDEOS X5 and Sony Xperia Arc.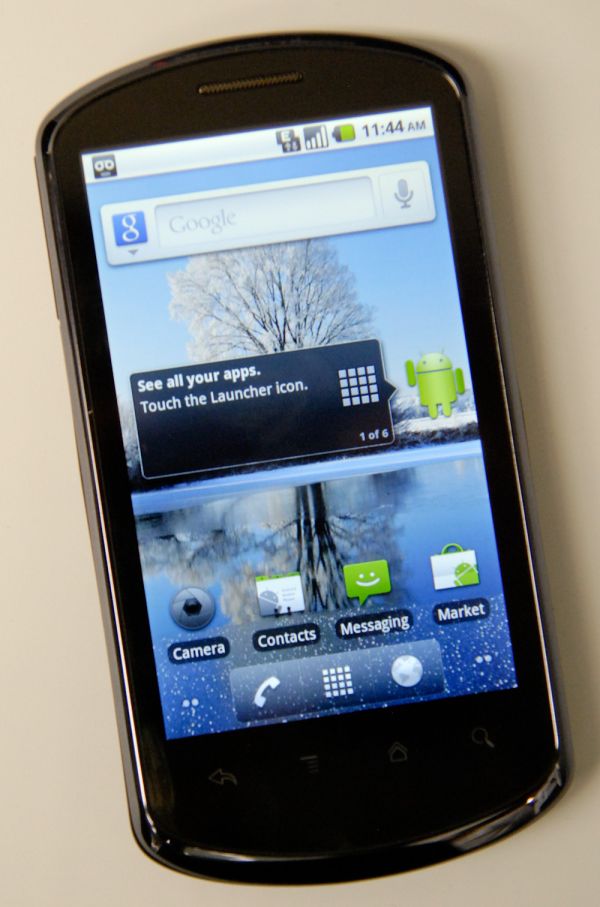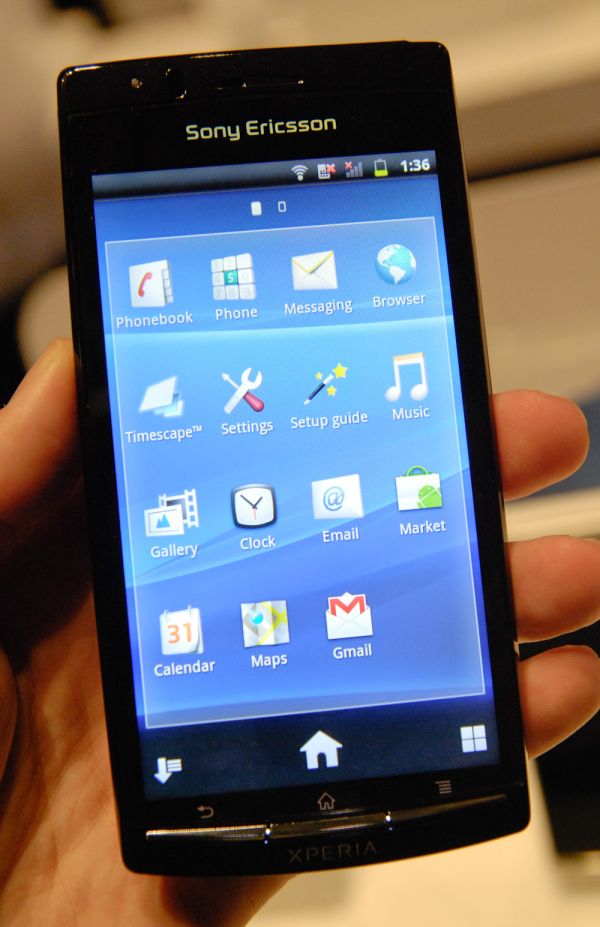 Huawei IDEOS X5 (left), Xperia Arc (right)
Huawei IDEOS X5
On Thursday morning, Huawei introduced its latest handset, the IDEOS X5, which runs stock Android 2.2.1 and packs the same 800 MHz MSM7230 we've seen in the T-Mobile G2. Huawei's spec list is rather impressive actually:
Huawei Ideos X5
SoC
800 MHz MSM7230 (45 nm Snapdragon)
GPU
Adreno 205
RAM
512 MB
NAND
4 GB internal microSD, 512 MB ROM Storage
Camera
5 MP, LED Flash, 720P Video Recording
Screen
3.8" 800x480 LCD-TFT, Capacitive Touch
Bands (UMTS)
HSPA+ 14.4, HSUPA 5.76Mbps: 900, 2100, AWS
Bands (GSM/EDGE)
GSM/EDGE: 800, 900, 1800, 1900
Weight
117 grams (4.12 oz)
I/O
microUSB, BT 2.1, 802.11a/b/g/n WiFi (2.4 and 5 GHz), 3.5 mm audio
The industrial design of the IDEOS X5 is surprisingly tasteful, and reminds me a lot of a somewhat wider, simpler Nexus One. The back is a grey soft touch material, there's a Nexus One-ish camera ring, and overall the X5 just has a pleasant feeling in the hands.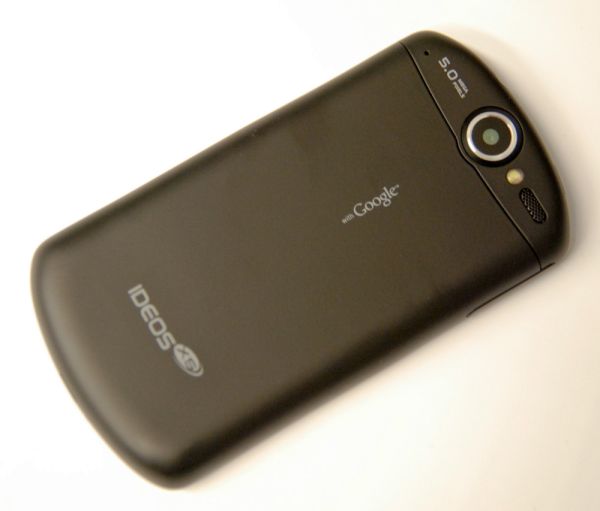 It's also relatively thin at 8.7 mm, but not quite as thin as the other two "world's thinnest" devices that have debuted at CES (which seems to be a recurring theme lately). In all honesty, I was decently impressed with the X5's feel and build.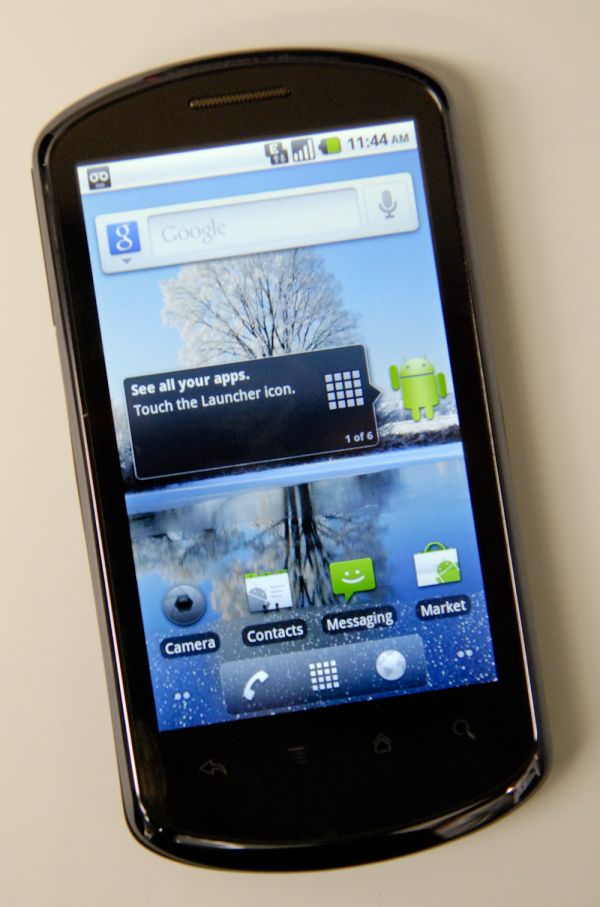 Front is all one unbroken piece of glass with capacitive Android buttons at the bottom. There's a chrome lip which runs around the edge of the phone.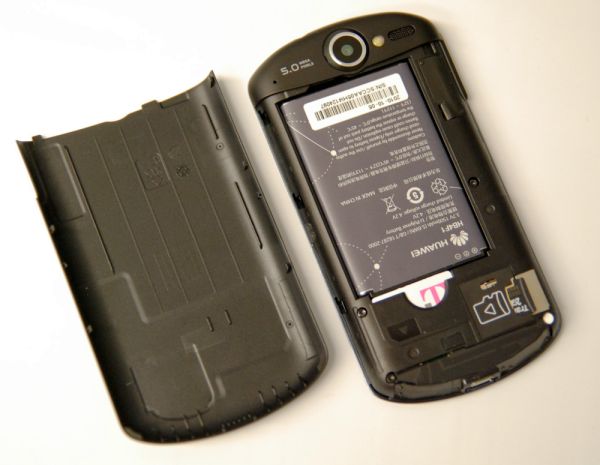 The back of the X5 slides off revealing (unsurprisingly) a T-Mobile SIM and the microSD card slot. It looks like there are antenna traces down on the bottom, like we're used to seeing for so many smartphones. The battery is 1500 mAh/5.6 Whr. There's also a noise cancellation microphone for voice calls just to the left of the 5.0 megapixel silk screening.
Huawei has demonstrated its ability to craft a quality, well put together handset with the X5, a huge improvement from previous devices which were criticized for feeling cheaper and flimsier than competing phones. They also pointed out that the X5 is just one of a number of IDEOS line devices coming in the future. I was decently impressed with everything I saw with the X5, including the fact that it packs a fast, modern SoC with HSPA+ support and has nearly everything else we'd expect from the likes of, say, HTC. It's clear we're going to see a lot more of Huawei in 2011, and we were told that there would be a later version sporting the 1 GHz MSM8255. Whether the X5 gets an update to gingerbread was a bit vague, however the 1 GHz version sporting the faster MSM8255 seems like a likely bet. If the X5 launches at a competitive enough price mid 2011, we could definitely see Huawei become as big of a player in the handset business as it is in the network equipment business.