The Camera
The Pre includes a built in 3.2 megapixel camera with a "flash" (read: light). Unlike most cellphone cameras, while you're preparing to take your shot the frame rate on the screen is very smooth. That aspect of the camera is much improved over the original iPhone and iPhone 3G. It's also very easy to share your photos once you've taken them.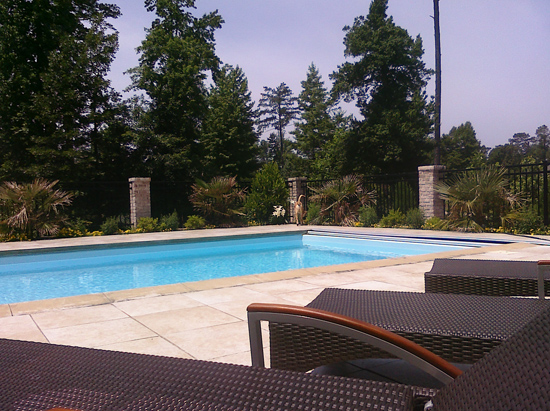 Daylight photos work the best
Picture quality is good for a phone camera but as always you're still physically limited by a very tiny lens and a lack of a real flash, especially when it comes down to low lighting conditions.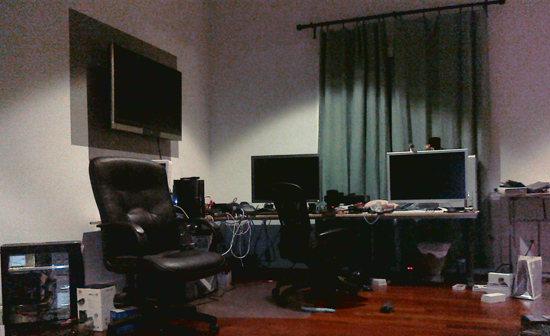 Low light, not so great
Syncing
Plug the Pre into your computer (after flipping open the super cheap feeling USB port cover) and you're greeted with this menu: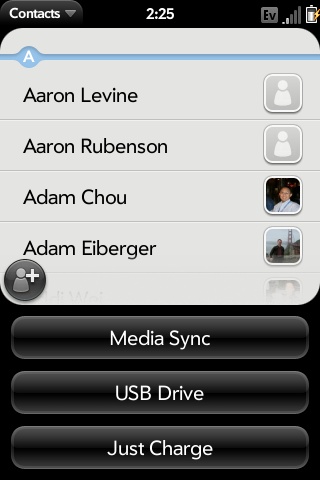 You can choose to sync the Pre to either the Palm Desktop software or iTunes, put the Pre in USB mode and just copy files to it or just charge the device. I must admit, I do like the ability to just use the thing as a USB storage device without any weird hackery.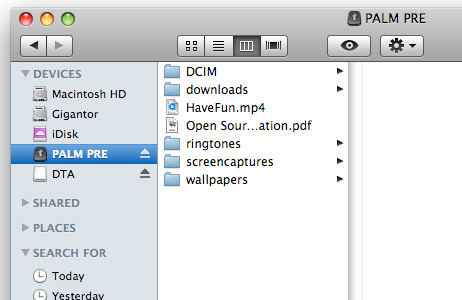 The DCIM directory on the Pre has all of your photos in it, just like a digital camera
The one thing the iPhone isn't is an open platform. Without jailbreaking the iPhone or additional software you don't have the ability to do simple things like use it as a USB storage device. Here's a clear win for the Pre.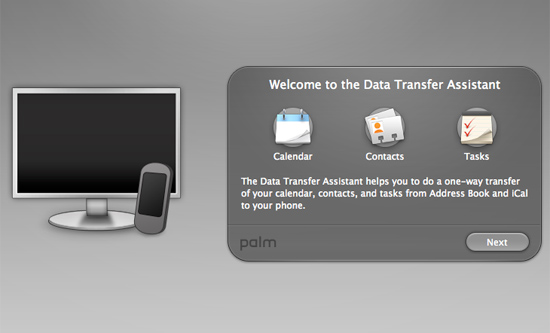 Palm doesn't really have any extensive desktop application software, the Pre is designed to sync to your computer once and then use Google, Facebook or Palm's online service to keep all of your contacts/calendars up to date. It makes sense to me.
There's still no support for wireless syncing of photos or music unfortunately. I should be able to sync my song library over WiFi but we're not quite there yet.