Package and Appearance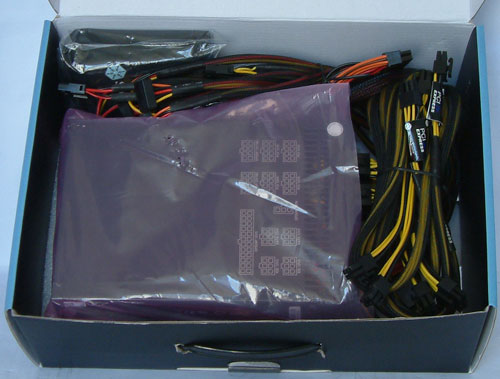 The package is typical Silverstone. All the important features are clearly visible on the black and blue box. The power supply lies between two sheets of plastic foam with the many cables tucked around it. Also in the box are screws, a manual, cables ties, a power cord, and a bag in which unused cables can be stored.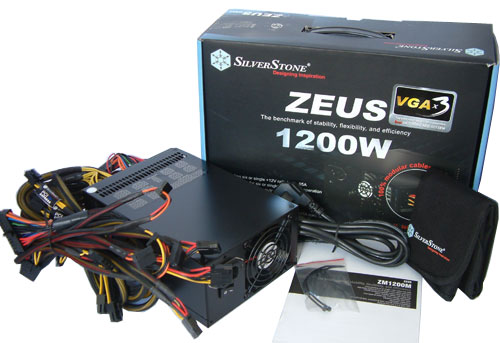 Two features of this power supply normally don't fit well with a 1200W design. One is the 80mm fan and the second one is the cable management system. Normally an 80mm fan needs plenty of ventilation at the front so that air will properly flow through the internals and provide adequate cooling. Those openings make it difficult to place the connectors for cable management. The Antec Truepower Quattro that we reviewed last year provided a good solution. Half of the front section was covered with the jacks of the cable management and the other half was perforated to let air inside of the housing.
Silverstone made things a little more difficult since they wanted all of the cables to be removable; that results in more jacks and therefore requires more space. They accomplished their goal by placing two rows of holes all around the housing to work as air intakes. The cable management is at the front and doesn't affect the airflow, and Silverstone manages to stick with a 80mm fan. The power supply comes in the usual black color as we see from Silverstone.