Introduction
It was only one day after we released the Enermax Pro82+ and Modu82+ review that we received an e-mail from Silverstone Taiwan telling us we were wrong about the assumption that Enermax offers the quietest power supplies at the moment. Silverstone told us about their new Decathlon DA700 that is supposed to be even quieter. Our reply was naturally that Silverstone could only prove this matter by sending us a sample for review. A few days later, we had the DA700 delivered and we started testing immediately. We could tell immediately that Silverstone actually beat out Enermax, but let's get to know the power supply a little better first.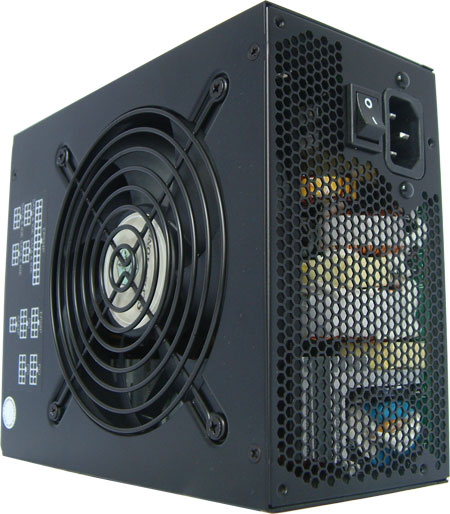 We have already tested several Silverstone PSUs, and until now they could never reach the highest efficiency levels. The build quality was and is superb and nothing to be worried about, but efficiency always tended to trail competitors - granted only by a few percent, but when you're spending a large chunk of change why not go for the best?
Silverstone is producing this unit with Impervio as the ODM, and we would have said it would be a cold day in hell before those companies would have anything to do with each other. However, with this new Decathlon Silverstone is trying a different approach from what we have previously. This unit is a fully modular power supply, which means that the user can detach all of the cables. This may not make sense at first, but this gives Silverstone at least one advantage over competitors. The company is now able to offer cable packages of different lengths. If you are running an HTPC, you will often find that cables on typical PSUs are far too long for this kind of small form factor case. Silverstone now offers a package with very short cables that can easily be used in place of the longer ones. No more bulky, long 24-pin ATX cable taking up space!

The label gives minimal information, which we are used to from Silverstone. The rail specification is rather obfuscated, requiring several perusals and the use of a calculator before you actually understand what you're reading. We have no idea why Silverstone makes it so complicated, but that's how the company does it, dating back to their beginnings. The 3.3V and 5V rails offer 24A and 30A with a combined power of 180W. That's average, similar to what we see with most other power supplies today. The DA700 comes with a 12V rail rated for up to 58A which is almost 700W already. Obviously, that load is not possible with the combined power of all three main rails; doing the necessary math, if you put a load of 180W on the 3.3V and 5V rails, that leaves 520W for the 12V rail, or 43A. Reading between the lines, then, the maximum load on the 12V rail will be somewhere between 43A and 58A, depending on the 3.3V + 5V load.