XBMC
If you don't feel like turning your $150 XBOX (technically $210 XBOX + mod chip) into a $150 computer, you can always turn it into a $150 DVD player. XBOX Media Center, or XBMC, is a full-featured package that can be run on any modified XBOX. XBMC mimics Windows Media Center Edition from Microsoft, but is an open source software. Not too long ago, we took a look at
MythTV
, a Linux-based media center package meant to be run on PC hardware, and discussed the differences between it and
Microsoft's Windows Media Center Edition
.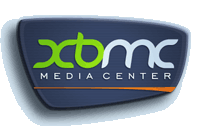 XBMC is similar to MythTV in many ways, without capture capability. Obviously, the Linux/open source aspects of the software put them in the same category, but many of the features are similar also. Since XBMC is open source, developers can implement new features to expand on the package as they feel necessary, and the most obvious add-ons implemented on one can easily be added to the other. For example, the weather forecast program built into XBMC has been coded as an add-in for MythTV. This does not necessarily mean that it is the same code, but rather just the same idea.
Besides the extras, XBMC's core functionality is the ability to play audio and video of various formats (with the help of different codecs), slideshows of pictures, as well as CDs and DVDs from the DVD-ROM drive. Programs can also be launched from XBMC as an alternative to the OS installed after modding the hardware. The only function missing from XBMC, which is included in PC-based media center packages, is the TV functionality. Since a TV tuner card cannot be installed in an XBOX, media playback is limited to local/networked/streamed material. If you use your XBMC as a local platform to play ripped movies off the network, you have a very powerful, sleek network player.
Since Microsoft has gladly included a 10/100 Ethernet port on the XBOX, it can be networked to any PC network to allow sharing of files through SMB shares or FTP. For XBMC, SMB shares can be set up to stream files over a local area network.
XBMC is also fully skin-able to further personalize the experience. Using PNG files, like MythTV does, XBMC can be customized to mimic Windows Media Center or any other media center package.
Right now, XMBC is a little rough around the edges. The weather plugin and network browser are certainly awesome features, but DVD playback and menu options look like they need a little work still. XMBC shows some promise, and when the project matures enough,we will definitely anticipate using it in a more ambitious manner.