UX Series
ASUS' new 11" and 13" Ultrabooks, the UX21 and UX31, were shown off earlier this year at Computex, and now they're ready to come to market: an ASUS teaser site cites October 11 as the big day. Both laptops sport 6Gbps SATA SSDs from Sandisk, as we reported earlier this year, a USB 3.0 port, and Sandy Bridge processors. Pictures from the Computex model also show one USB 2.0 port, a Mini DisplayPort, and a mini HDMI connector. The UX21's 11" display has a resolution of 1366x768, while the 13" display on the UX31 ups that to 1600x900. As for price, the new laptops have apparently been priced in France: the UX21's starting price is said to be €799 (about $1100), with the UX31 starting at...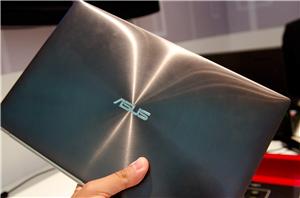 I met with SanDisk earlier today and to my surprise they had an ASUS UX Ultrabook in their meeting room. It turns out that at least one model in...
13
by Anand Lal Shimpi on 5/31/2011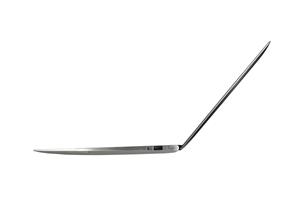 ASUS just unveiled its 2011 UX Series, which looks a lot like a MacBook Air: p.p1 span.s1 The new UX comes with a 6Gbps SATA SSD, although ASUS didn't...
23
by Anand Lal Shimpi on 5/30/2011