Ryzen 3rd Gen
It's the review we've all been waiting for. Since December last year – and particularly since CES – AMD has been teasing us about the new Zen 2 microarchitecture and AMD's newest Ryzen 3000 series of CPUs. Incorporating a significantly upgraded CPU architecture and built using TSMC's latest generation manufacturing process, AMD has continued to run at full speed at a time when rival Intel has struggled to move at all. The end result is that while the first and second generation of Ryzen CPUs were all about AMD returning to competition and eating into Intel's substantial performance lead, the Ryzen 3000 series is nothing less than AMD's first shot in nearly 13 years at meeting (or beating) Intel at their own game in...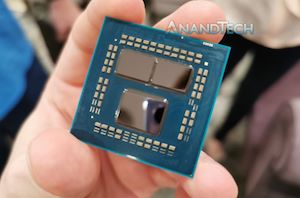 One of the questions that was left over from AMD's Computex reveal of the new Ryzen 3000 family was why a 16-core version of the dual-chiplet Matisse design was...
171
by Dr. Ian Cutress on 6/11/2019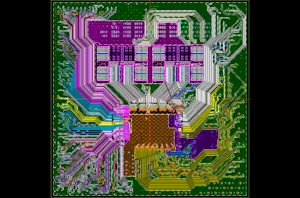 We have been teased with AMD's next generation processor products for over a year. The new chiplet design has been heralded as a significant breakthrough in driving performance and...
218
by Dr. Ian Cutress on 6/10/2019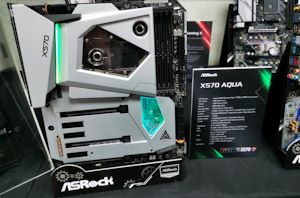 One of the salient points of the next generation Ryzen 3000 CPUs coming next month was the support around PCIe 4.0. As the successor to PCIe 3.0, offering double...
50
by Ian Cutress on 6/2/2019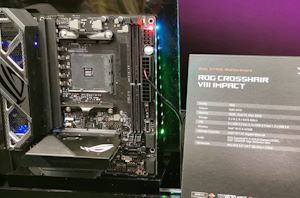 On the back of AMD's X570 chipset reveal, ASUS has launched a wave of new 3rd generation AM4 models to complement the impending Ryzen 3000 series processors. Not seen...
22
by Gavin Bonshor on 5/27/2019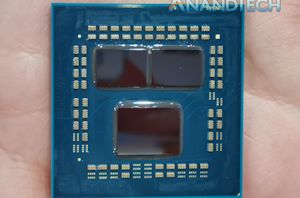 Today at Computex, AMD CEO Dr. Lisa Su is announcing the raft of processors it will be launching on its new Zen 2 chiplet-based microarchitecture. Among other things, AMD...
317
by Ian Cutress on 5/26/2019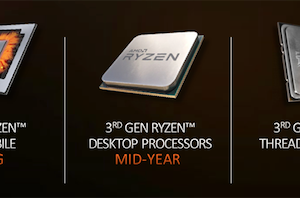 In a new presentation for investors AMD announced a more precise launch plan for its client APUs and CPUs for desktop, mobile, and server computers. The company is preparing...
59
by Anton Shilov on 3/6/2019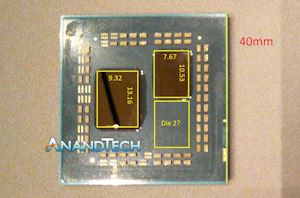 One of the big questions coming out of AMD's CES announcements was if its new CPU design, codenamed Matisse and which enables two chiplets and an IO die on...
53
by Ian Cutress on 1/11/2019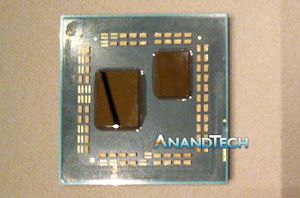 Blink and you miss it: AMD's keynote address this year was a whirlwind of primetime announcements for the company. The message is clear: AMD is committing itself to 7nm...
353
by Ian Cutress on 1/9/2019