MacBook
As part of our Holiday Season series of best picks, sometimes the items that impress aren't in those lists. Out of all the people on our team, Anton as our news editor has the widest remit, so I asked him to come up with a list of the products the most impressed him through 2018. It's a super fun list, as Anton goes through his interesting laptops, smartphones, displays, and SSDs. There's even spinning rust on this list! -Ian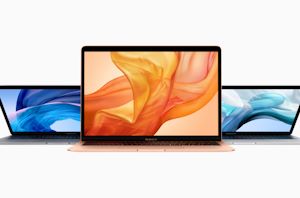 This morning at a keynote in New York City, Apple took the wraps off of their latest notebook update, the 2018 MacBook Air. The entry-level member of Apple's laptop...
75
by Ryan Smith on 10/30/2018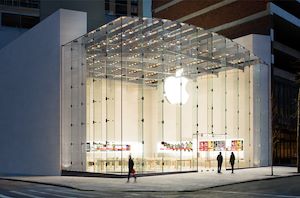 Apple and Dialog Semiconductor on Wednesday signed an agreement that will see Apple buy part of their long-term power management IC supplier, while continuing to do regular business with...
7
by Anton Shilov on 10/11/2018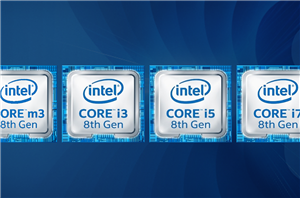 Earlier this year Intel announced that it would be introducing two new families to its low power notebook range: Whiskey Lake for new 15W (U-Series) processors, and Amber Lake...
74
by Ian Cutress on 8/28/2018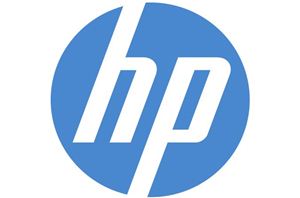 Today, HP announced a new set of Device as a Service (DaaS) offerings for customers and channel partners. Notably, this includes the reveal of DaaS offerings for Apple devices...
5
by Joe Shields on 2/15/2018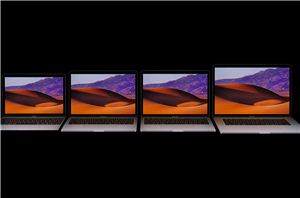 Today at their annual Worldwide Developer Conference, the company announced a slew of hardware updates for their entire range of laptops. Every last laptop, from the mighty MacBook Pro...
53
by Ryan Smith on 6/5/2017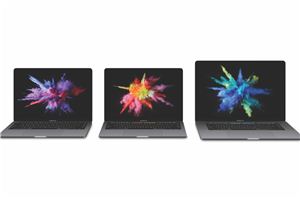 Much ink has been spilt over the last year on the subject of the MacBook Pro. In short, Apple hasn't given its professional laptop lineup a real overhaul in...
285
by Ryan Smith on 10/27/2016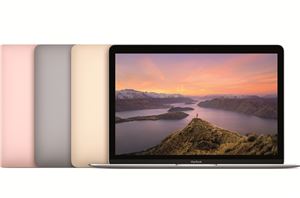 Today Apple has introduced its new generation of its MacBook laptops. On the specification sheets, this generation introduces Intel Skylake based Core m processors, updated integrated graphics, a faster...
106
by Ian Cutress & Anton Shilov on 4/19/2016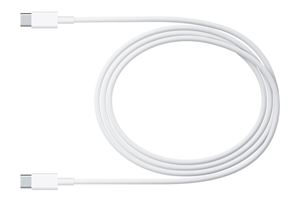 After last month's "duckhead" power adapter recall, Apple has started another charger-related replacement program. Beginning today, Apple will be replacing early runs of their USB Type-C charging cable for...
12
by Ryan Smith on 2/12/2016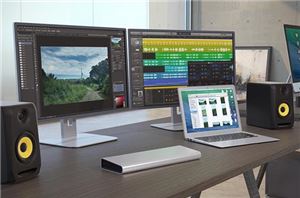 Modern laptops are getting thinner with every generation and it becomes increasingly harder for PC makers to integrate multiple ports into them. Nonetheless, end-users still need to connect their...
25
by Anton Shilov on 2/12/2016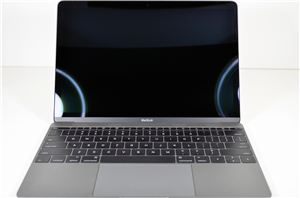 The ever-excellent crew over at iFixit completed their initial teardown of the Early 2015 MacBook yesterday, creating some very nice shots of the Mac's little logic board in the...
34
by Ryan Smith on 4/16/2015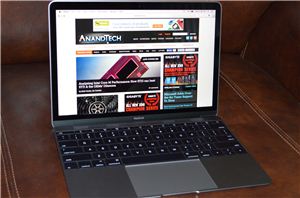 I'm still not entirely sure when it actually happened, but at some point over the last couple of years the crossover between tablets and laptops stopped being an idea...
354
by Ryan Smith on 4/14/2015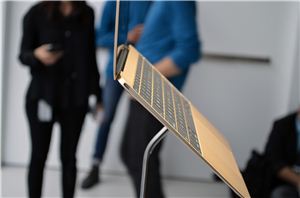 When Apple first introduced the MacBook Air back in 2008, I'm not sure anyone knew quite what to expect in the long-run from the little, low-powered Mac. Though the...
217
by Ryan Smith on 3/12/2015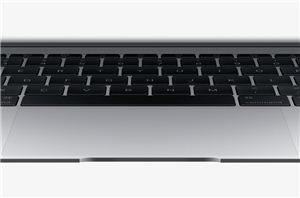 Today Apple announced a brand new MacBook laptop. This new laptop doesn't fall under Apple's existing MacBook Pro and MacBook Air categories, but is instead simply called the MacBook...
119
by Brandon Chester on 3/9/2015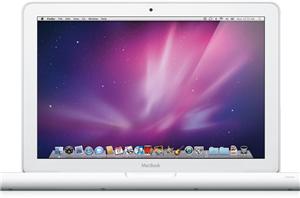 Apple has updated their MacBook notebook to bring it into line with their recently refreshed MacBook Pro series. Starting at $999 the new machine features a faster processor, improved...
48
by Balraj Sandhu on 5/20/2010