GTX 1080 Ti
MSI has started to sell its latest Infinite X desktops in the US. The new systems are based on Intel's six-core Core i7 (Coffee Lake) processors, as well as custom Intel Z370-powered motherboards that support CPU overclocking. The most advanced configurations of the Infinite X come with Intel's unlocked Core i7-8700K chips as well as MSI's GeForce GTX 1080 Ti graphics cards. Also, MSI is set to allow some of its system integrator partners to build custom configurations of the Infinite X to address the needs of their customers. Read AnandTech's reviews of the Core i7-8700K and the GTX 1080 Ti here! As reported earlier, the MSI Infinite X will be the company's most powerful desktop computer and an advancement for the whole series in general...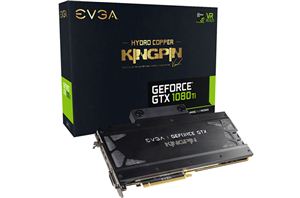 EVGA has released a version of its custom-built GeForce GTX 1080 Ti K|NGP|N video card with a pre-installed bespoke water block. Courtesy of EVGA's customized selection of video outputs...
22
by Anton Shilov on 11/27/2017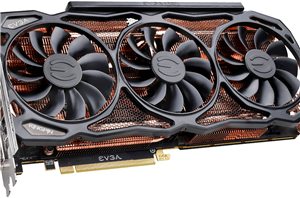 Since the release of NVIDIA's Pascal architecture, specifically the fully enabled Geforce GTX 1080 Ti, many enthusiasts have been eagerly awaiting card partners' flagship parts built off the big...
6
by Joe Shields on 7/27/2017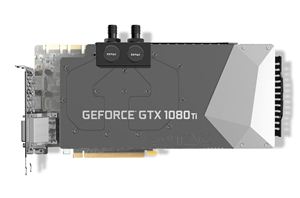 Following what seems to be an industry pattern at the moment, ZOTAC has just announced their very own highly customized and liquid-cooled GeForce GTX 1080 Ti. Out of the...
4
by Patrick MacMillan on 5/16/2017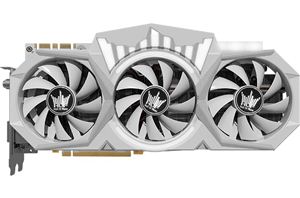 Palit Microsystems plans to release a new factory-overclocked limited edition graphics adapter based on NVIDIA's GeForce GTX 1080 Ti GPU under its GALAX and KFA2 brands. The card was...
13
by Anton Shilov on 5/4/2017