Basin Falls
MSI's flagship motherboard for HEDT the X299 XPower Gaming AC. The XPower Gaming AC pulls from its overclocking and enthusiast pedigree as well as including features more focused on gaming, designed to attractive to an even broader audience. MSI also focuses on storage, including U.2 support and the ability to use five M.2 devices out of the box.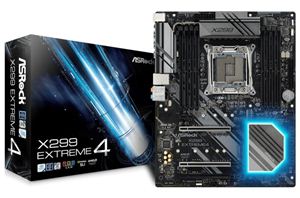 The ASRock X299 Extreme4 is an entry-level motherboard from ASRock designed to give users an inexpensive step into the premium land of the high-end desktop. At $200, it is...
25
by Joe Shields on 4/26/2018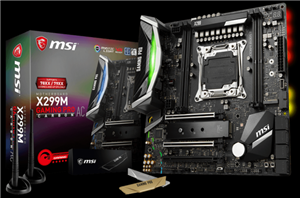 There are only a few options in the microATX market if you want all the Intel cores but want to remain small and compact. The challenger today is MSI's...
14
by Joe Shields on 3/22/2018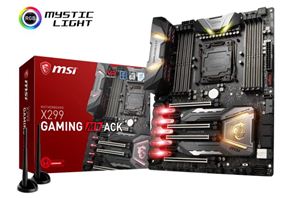 What happens when a vendor adds 802.11ac to Killer networking? You get an ACK - specifically, the MSI X299 Gaming M7 ACK. This motherboard includes 3-way SLI and Crossfire...
34
by Joe Shields on 3/5/2018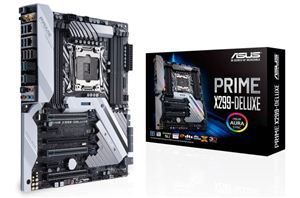 Sitting at the top of ASUS' consumer-focused motherboard line for X299 is the ASUS Prime X299-Deluxe. In the past, ASUS' 'Deluxe' line-up has attempted to emulate the status of...
11
by Joe Shields on 2/16/2018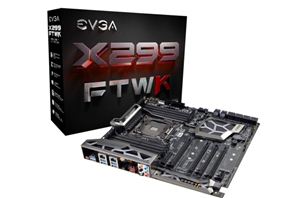 The EVGA X299 FTW K is our first X299 motherboard from EVGA. The FTW K aims to bring users a solid power delivery, three-way multi-GPU capabilities, two M.2 slots...
23
by Joe Shields on 1/29/2018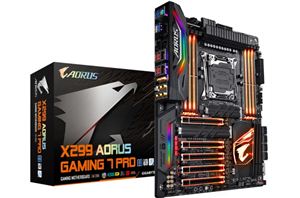 We have reviewed a lot of X299 based motherboards over the past couple of months, but our first Gigabyte/AORUS offering is the X299 Gaming 7 Pro. The G7P promises...
29
by Joe Shields on 1/26/2018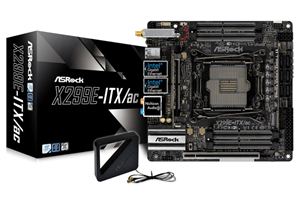 Our next X299 motherboard review shrinks down from the large ATX and E-ATX sized motherboards to the sole Mini-ITX offering for the X299 platform. The ASRock X299E-ITX/ac is a...
24
by Joe Shields on 12/4/2017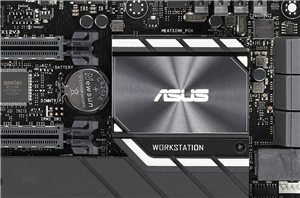 ASUS has now released the WS X299 Pro, a motherboard designed to be a workstation level platform for X299 processors. None of the features seem to stand out as...
7
by Joe Shields on 10/31/2017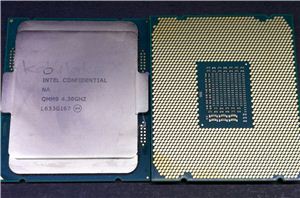 Intel's direction for the high-end desktop space has taken an interesting turn. After several years of iterative updates, slowly increasing core counts and increasing IPC, we have gotten used...
177
by Ian Cutress on 7/24/2017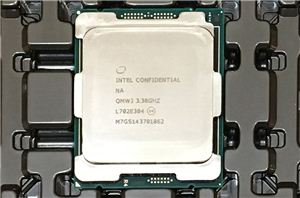 Building a PC is an experience worth having. Finding out what works with what and putting it all together is an experience, and the first time always gives a...
264
by Ian Cutress on 6/19/2017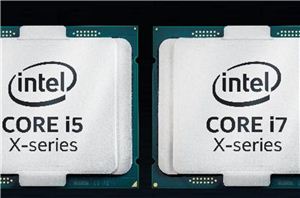 At Computex a couple of weeks ago, Intel announced its new Basin Falls platform, consisting of the X299 chipset with motherboards based on it, a pair of Kaby Lake-X...
68
by Ian Cutress on 6/13/2017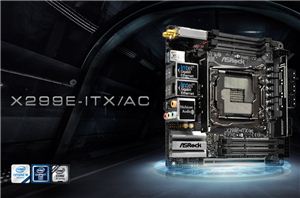 Discussion about the High-End Desktop Space this year has been unparalleled. When an age-old competitor re-entered the field, it provided new life into a somewhat dormant platform: how to...
38
by Ian Cutress on 5/30/2017