What's in a name - Radeon 9700 Pro
When ATI announced that the first shipping R300 boards would be called the Radeon 9700 Pro, we immediately asked if there would be a regular Radeon 9700. Although ATI won't be producing a Radeon 9700 board themselves, their partners will be selling lower clocked R300 boards and calling them Radeon 9700s. An official clock speed hasn't been set on the non-Pro parts but we'd anticipate something closer to the 300/300MHz mark.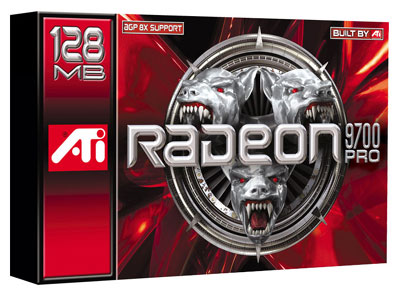 By going with this dual tiered approach, ATI can ensure that their $399 Radeon 9700 Pro cards offer the same speed that they originally promised in July while at the same time delivering lower priced and higher yield parts for their board partners.
Prices haven't been set on non-Pro Radeon 9700s at this point, but with Pro street prices hovering around the $380 mark we'd expect to see a $350 pricepoint for the regular Radeon 9700. A regular Radeon 9700 would be an interesting competitor to the GeForce4 Ti 4600 as it could offer somewhat higher performance at a much more competitive price to the now sub-$300 Ti 4600.
ATI already announced that the Radeon 9700 Pro would run at a core clock of 325MHz with 310MHz DDR memory (effectively 620MHz). If you remember back to our original piece on the R300, these are the exact same clock speeds we tested with.