Dell Vostro V131: Not a Good LCD
I'm going to keep this section short. This is a matte LCD, yes, but that's really about the only thing it has going for it. 1366x768, low contrast, only moderate maximum brightness, and weak colors do not make for an overall compelling experience. Here's a look at the display performance and viewing angles.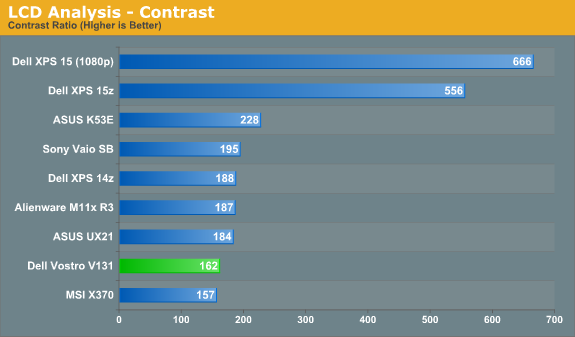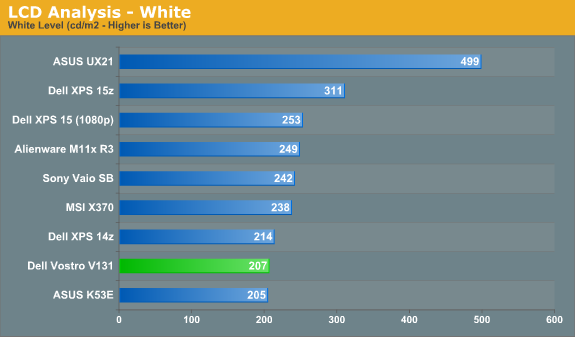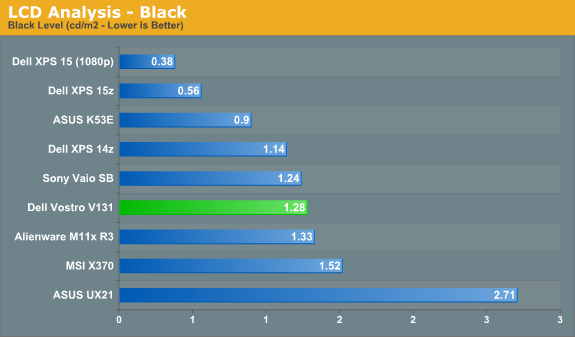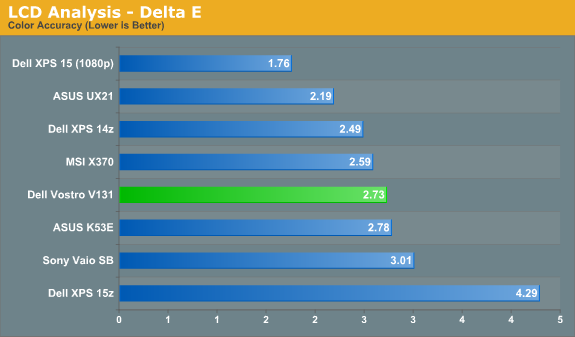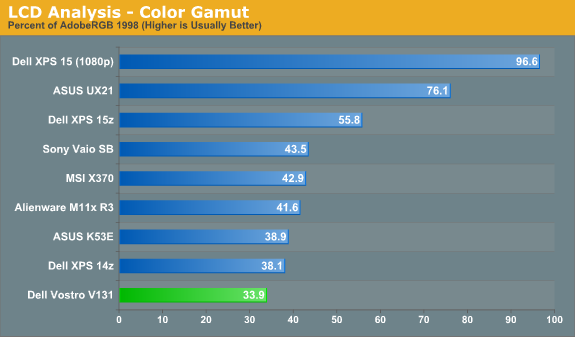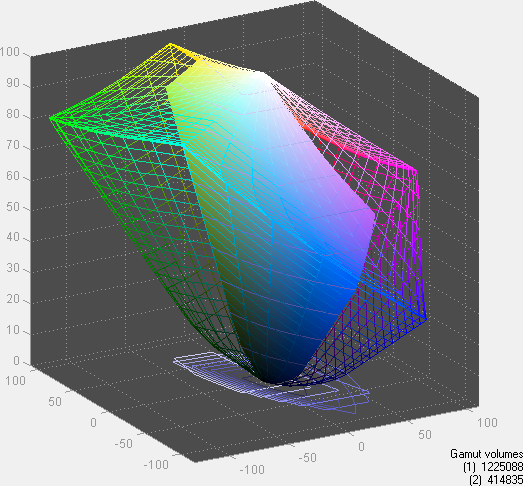 The above certainly isn't going to bring home any awards, but it's worth noting that even the Latitude line has plenty of less than stellar LCDs. When we looked at the E6410 late last year, the contrast and viewing angles were only slightly better. Of course, the E6410 also had a 1440x900 panel with a maximum brightness of 300 nits, and you can order the newer E6420 with a 1600x900 premium panel, but the base model displays on the vast majority of laptops are a disappointment as far as quality goes.