The Face of the Competition
The Enemy of My Enemy Is What Now?
Who is NVIDIA's competition when it comes to their burgeoning physics business? It's certainly not AMD now that Havok is owned by Intel, and with the removal of AGEIA, we've got one option left: Intel itself.
Sure, maybe a developer could write his/her own physics engine directly for AMD GPUs, but that isn't going to go very far very quickly. That kind of project takes time. The bottom line is that without the support of a physics engine, AMD's GPUs can't be realistically thought of as a viable alternative to CPU based physics. While their CPUs will certainly benefit from whatever agenda Intel has with Havok, AMD doesn't have the same luxury Intel does of ignoring (directing?) the impact of its actions on the graphics market.
With Intel's march down the multi-threaded path towards their proposed many core architectures, NVIDIA has to be feeling at least a little heat. They need to expand their own relevance to push out of the graphics box into the grey area between many single threaded cores and true parallel computing. There are plenty of ways to do this, and if they establish themselves now it will be easier to fight the battles they may be presented with when CPU and GPU eventually meet again somewhere in between many cores that handle single threaded dependent code well and true massively parallel computing.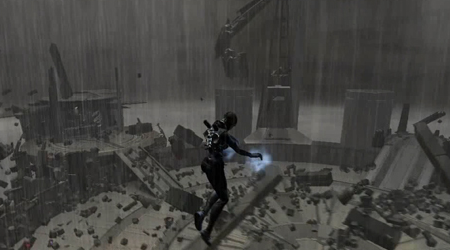 A Cold Front Moving Through Hell
While not stating that anything is in the works and even noting that it would be hard to logistically organize, NVIDIA's Tony Tamasi stated that they are committed to working with any of their competitors in the GPU market to get PhysX running on their hardware. The major concern is to put more powerful physics options in the hands of developers, and having PhysX enable hardware accelerated physics on any GPU would set the stage for a physics revolution. We would see developers actually start to push the limits of the hardware because everyone would have access to it.
And, more importantly from NVIDIA's perspective, it would put advanced physics out of reach of current CPU architectures. Even though a GPU may not be as well suited to physics as dedicated hardware, a modern CPU is vastly inferior to both. Getting more developers to implement PhysX, selling them on the pervasiveness of hardware support, and bringing a more impactful user experience to gamers could help push PhysX past Havok in the physics market.