Moorestown: The Future of the iPhone?
Ever since the announcement we've felt that the processor Apple wanted to use in its iPhone simply didn't exist; what it wanted was a low cost, low power x86 processor in order to maintain a unified software stack across the entire Apple product line.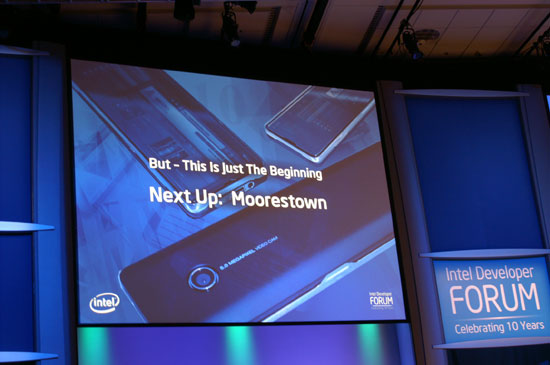 As much as we'd like Menlow (Silverthorne platform) to be the processor to enable even higher performance iPhone-like devices, it is its highly integrated successor, Moorestown, that will really be in devices like future iPhones.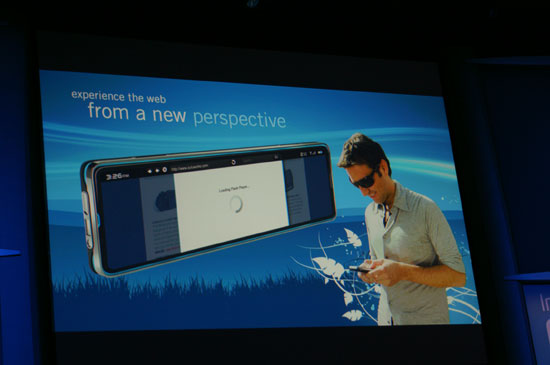 Moorestown is still built on a 45nm process but integrates a memory controller, video encode/decode engine and graphics onto a single chip. Intel positions Moorestown as a two chip solution: one being the main processor/graphics core, the other being used for I/O: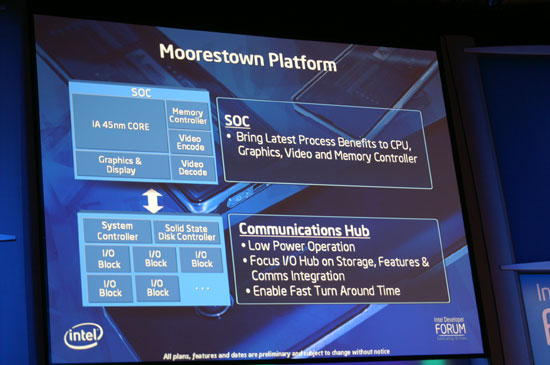 Moorestown should reduce overall package size by 50%, reduce power by half and idle power down by a factor of 10x. Intel didn't clarify any of the statements on power consumption, so your guess is as good as ours as to how.
Despite being released in the 2009/2010 timeframe, Intel claims that Moorestown will use a 45nm core even though Intel will begin its move to 32nm in 2009. The volumes of such a low cost, highly integrated processor are likely too high to chance on a new manufacturing process that early in the game, making the 45nm choice a sensible one.
Intel, in its most forward-looking demo of the show, demonstrated the type of device that Moorestown could be used in: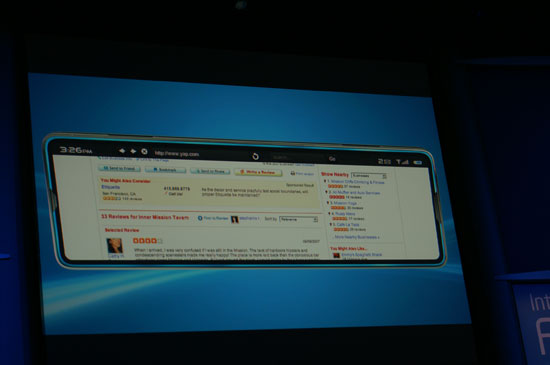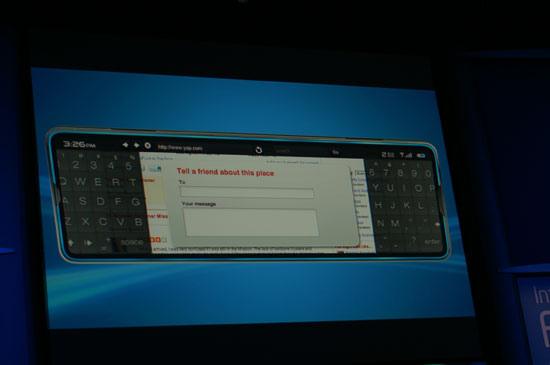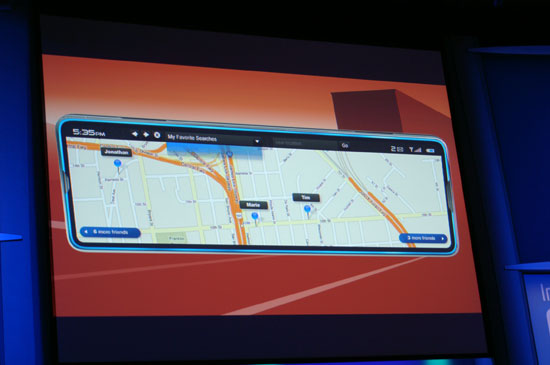 What you're looking at is effectively a really long and narrow iPhone. Intel only had an animated video of how the device would function, and Anand had a mockup of the device but nothing functional. The tremendous similarity to Apple's iPhone is obviously deliberate, as these highly integrated x86 cores from AMD and Intel are most definitely targeted at devices like that.