Moorestown is Intel's Atom based SoC that's designed for smartphones. The chip will be out in Q2 2010, with phones and devices available in the second half of 2010. Today Intel showed us three devices based on Moorestown, two phones and one tablet.
All three platforms are running Moblin 2.1 and all were very quick. I'd say faster than anything ARM based I've seen thus far. I asked Intel about how Moorestown will compare to a SoC with dual ARM Cortex A9 processors. Intel was very firm in its response saying that it expects to deliver better performance on both single and multi-threaded code at smartphone power levels than an SoC with two Cortex A9 cores. It'll be a while before we can confirm for ourselves, but it's a bold statement from Intel.
The first device was an OpenPeak tablet: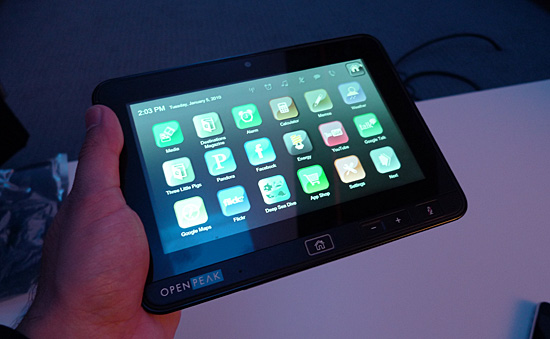 The Moorestown silicon went into this tablet two weeks ago, so not all applications were functional. Those that worked, seemed to work well. The OS lacks the left/right swipe functionality of an iPhone. You need to use previous/next buttons to navigate the home screen.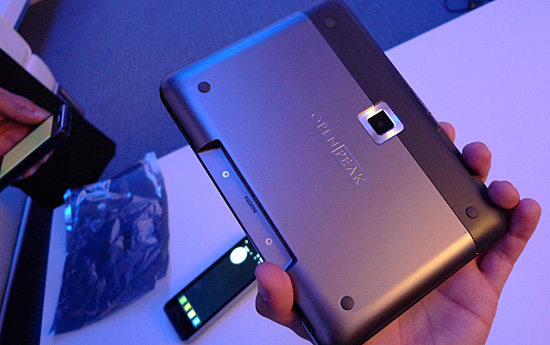 The UI looks very clean and the tablet itself was a decent form factor. I wouldn't say that it's perfect, but clearly a step in the right direction. The platform never felt slow in my limited time with it.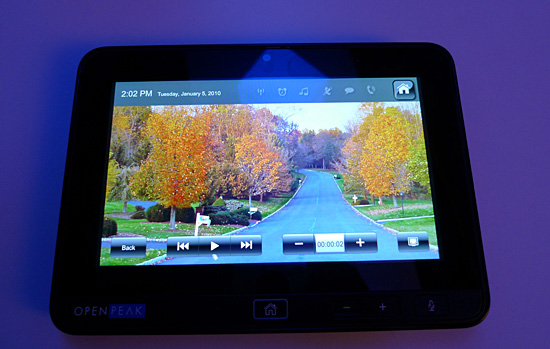 Next up we have an LG smartphone based on Moorestown with Moblin 2.1. It's a bit longer, thicker and heavier than an iPhone: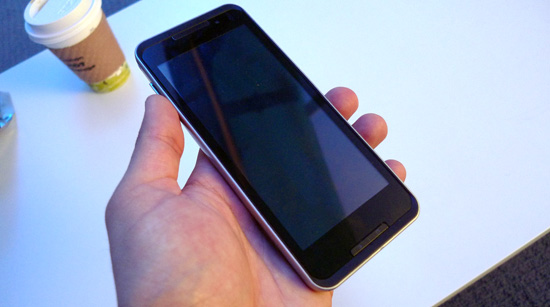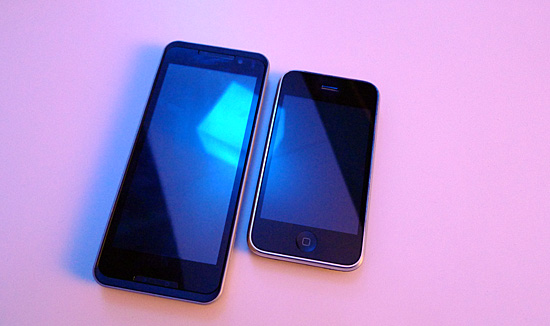 Apps launched quickly and multitasking is obviously supported but I'd say that overall the interface isn't all that clean or intuitive. Ultimately what I'm interested in is Moorestown itself. LG is a start, but hopefully we'll see more devices that implement it better.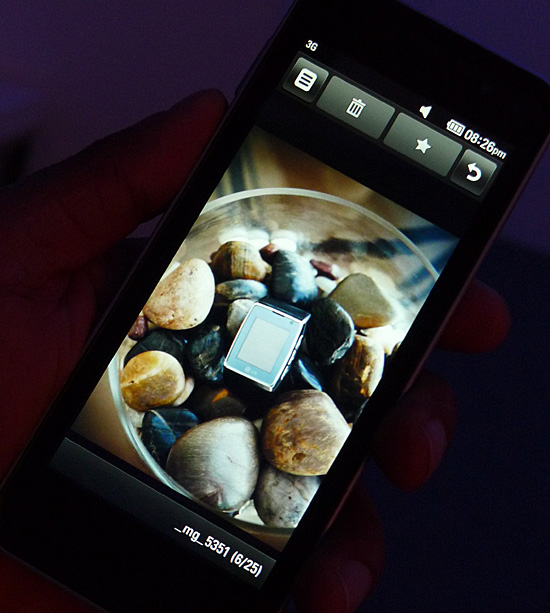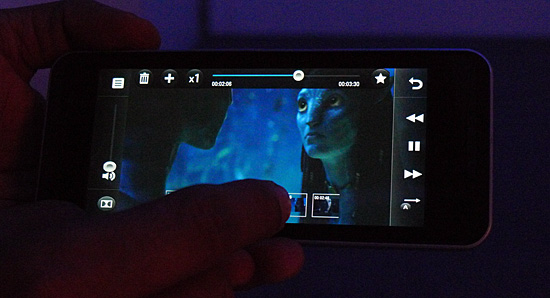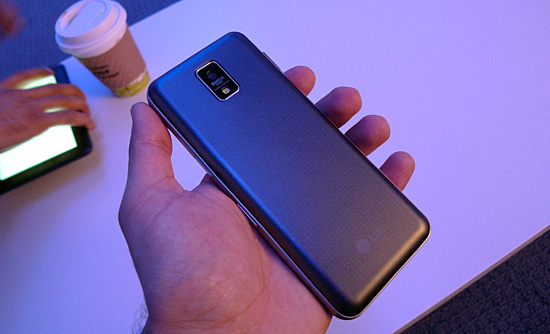 Finally we have a smartphone that is actually iPhone sized. It's made by Aava and is a bit thicker, but lighter than an iPhone 3GS: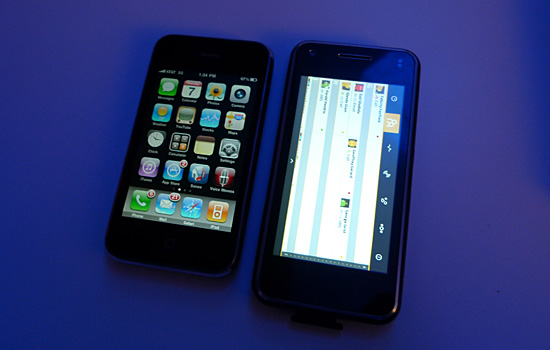 The UI on this phone is more like the traditional Moblin UI.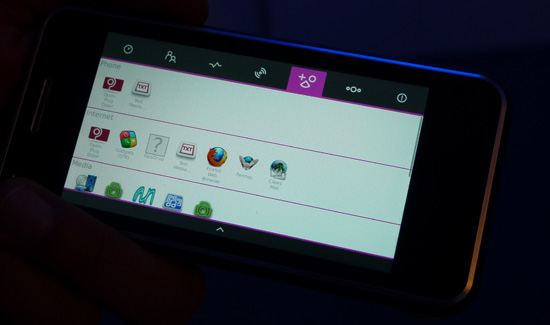 This is a huge step forward to see working devices that can make phone calls based on Moorestown. Cortex A9 vs. Moorestown this year? I'm excited.