Xeon Phi
Supermicro has released two systems featuring Intel's many-core Xeon Phi x200 processors: a workstation and an ultra-dense server. The platforms support up to 384 GB of DDR4 memory and are based on the good-old Intel C612 PCH. Due to high TDP of Intel's Knights Landing CPUs, Supermicro had to use a custom closed-loop liquid cooling for its SuperWorkstation SYS-5038K-i. Intel officially launched its Xeon Phi x200 many-core Knights Landing platform in June, but the company disclosed most of the details regarding its new processors last year at Supercomputing15. As discussed, every Xeon Phi x200 in LGA packaging has up to 72 cores (based on highly-modified Atom Silvermont microarchitecture) running at up to 1.5 GHz, with up to 36 MB of L2 cache, 16 GB of...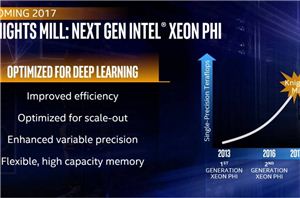 In a brief announcement as part of today's Day 2 ketnote for IDF 2016, Intel has announced a new member of the Xeon Phi family. The new part, currently...
24
by Ryan Smith on 8/17/2016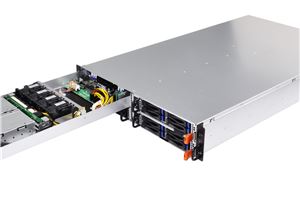 This week is Intel's Developer Forum in San Francisco, the annual event where Intel and Intel's partners show their latest products and discuss a number of core topics to...
33
by Ian Cutress on 8/15/2016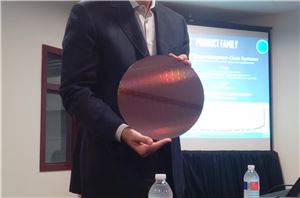 There are lots of stories to tell from the SuperComputing 15 conference here in Austin, but a clear overriding theme – in order to reach 'Exascale' (the fancy name...
26
by Ian Cutress on 11/19/2015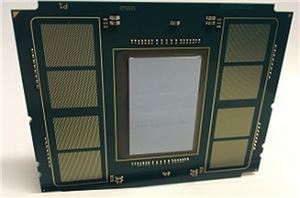 When learning about new hardware, there are always different angles to look at it. For the most part, manufacturers talking to the media will focus on the hardware aspects...
10
by Ian Cutress on 11/16/2015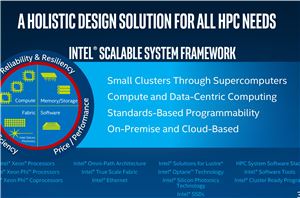 The fourth and final of the major SC15 conference announcements/briefings for today comes Intel. As Intel is in the middle of executing on their previously announced roadmap, they aren't...
7
by Ryan Smith on 11/16/2015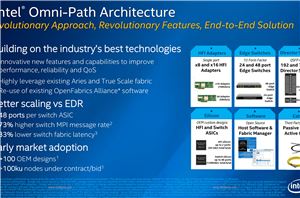 For several months now we have been talking about Intel's Omni-Path network fabric, the company's next-generation 100Gbps netwoking fabric technology. Typically Omni-Path has come up alongside discussions of Intel's...
16
by Ryan Smith on 8/26/2015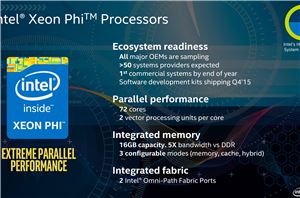 Taking place this week in Frankfurt, Germany is the 2015 International Supercomputing Conference. One of the two major supercomputing conferences of the year, ISC tends to be the venue...
53
by Ryan Smith on 7/13/2015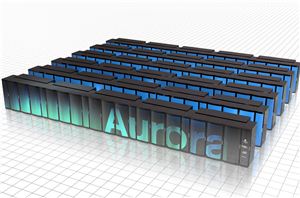 Late last year the United States Department of Energy kicked off the awards phase of their CORAL supercomputer upgrade project, which would see three of the DoE's biggest national...
35
by Ryan Smith on 4/9/2015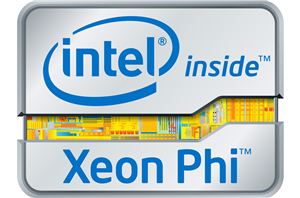 As SC'14 rolls on this week, taking part in the show's events is Intel, who was at the show to deliver an update on the Xeon Phi lineup. As...
15
by Ryan Smith on 11/18/2014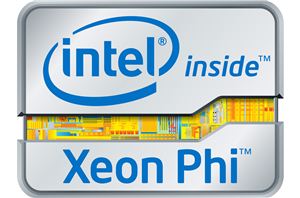 Continuing our ISC 2014 news announcements for the week, next up is Intel. Intel has taken to ISC to announce further details about the company's forthcoming Knights Landing processor...
41
by Ryan Smith on 6/26/2014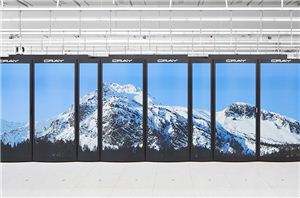 Turning our eyes back towards SC13 and supercomputers one more time this week, we have the biannual supercomputer rankings, which are released every spring and every fall. These rankings...
28
by Ryan Smith on 11/22/2013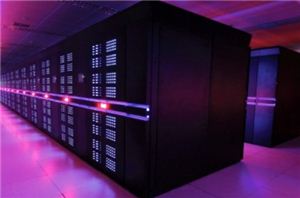 Kicking off this week is the International Supercomputing Conference in Leipzig, Germany, one of the two major supercomputing/high performance computing conferences of the year. There will be several announcements...
16
by Ryan Smith on 6/17/2013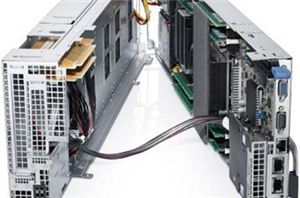 The Xeon Phi family of co-processors was announced in June, but Intel finally disclosed additional details about the first shipping implementation of Larrabee. In this short article we'll go...
47
by Johan De Gelas on 11/14/2012
Coinciding with the publication of the Top500 supercomputer list earlier this week, the Top500's sister list, the Green500, was published earlier this morning. The Green500 is essentially to power...
11
by Ryan Smith on 11/14/2012