We just stopped by Huawei's press event here in Barcelona just before Mobile World Congress 2013 kicks off, and Huawei had an interesting surprise lined up. Huawei put the Ascend P2 LTE out on display before the event actually kicked off, and we seized the opportunity to play around with it and get some impressions. The P2 LTE is based around Huawei's own silicon, the familiar K3V2 SoC which consists of four ARM Cortex A9s at 1.5 GHz. There's 1 GB of RAM onboard, and a 1280x720 display on the front which looks like it's 4.7-inches in size (Update: 4.7-inches and IPS LCD). In addition, the P2 includes LTE and the rest of the 3GPP suite of connectivity (WCDMA/GSM). I'm told this is...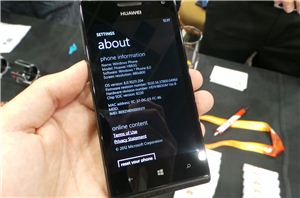 There hasn't been much in the way of mobile handset news out of CES 2013 this year, save some announcements by Huawei this morning. I didn't get a chance...
5
by Brian Klug on 1/8/2013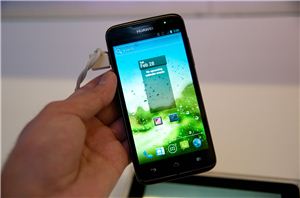 We headed over to the Huawei booth to check out the Ascend D Quad and get some photos of the device and some physical impressions. The device includes Huawei's...
5
by Brian Klug on 2/28/2012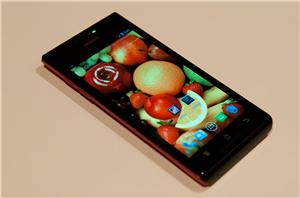 We're at Huawei's press event where we just got to go hands on with the company's two new phones, both running Android Ice Cream Sandwich: the Huawei Ascend P1...
2
by Brian Klug, Sarah Trainor on 1/9/2012