We're here at Huawei's 2014 CES press conference, where they've announced their newest smartphone, the Huawei Ascend Mate 2. The Ascend Mate 2 is the successor to the Ascend Mate launched at last year's CES, and includes a 6.1-inch display with 1280x720p resolution. It's Huawei's refresh for its popular phablet form factor device, and although resolution doesn't creep up at all, it's an LTPS based panel this time around. What the Ascend Mate 2 does include however is Category 4 LTE for downlink speeds of up to 150 Mbps versus the HSPA+ 21.1 that the previous gen Ascend Mate offered via an Intel XMM6260 modem. Huawei thankfully called out what SoCs are inside the Mate 2, and there's a split depending on what market. In...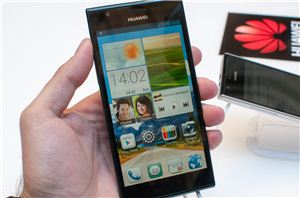 We just stopped by Huawei's press event here in Barcelona just before Mobile World Congress 2013 kicks off, and Huawei had an interesting surprise lined up. Huawei put the...
9
by Brian Klug on 2/24/2013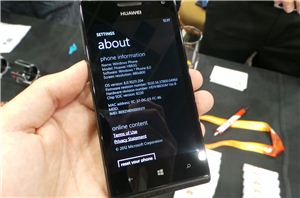 There hasn't been much in the way of mobile handset news out of CES 2013 this year, save some announcements by Huawei this morning. I didn't get a chance...
5
by Brian Klug on 1/8/2013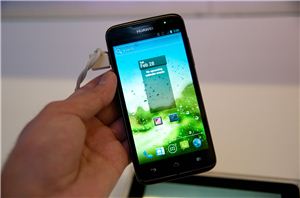 We headed over to the Huawei booth to check out the Ascend D Quad and get some photos of the device and some physical impressions. The device includes Huawei's...
5
by Brian Klug on 2/28/2012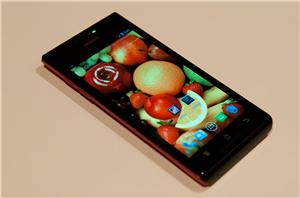 We're at Huawei's press event where we just got to go hands on with the company's two new phones, both running Android Ice Cream Sandwich: the Huawei Ascend P1...
2
by Brian Klug, Sarah Trainor on 1/9/2012