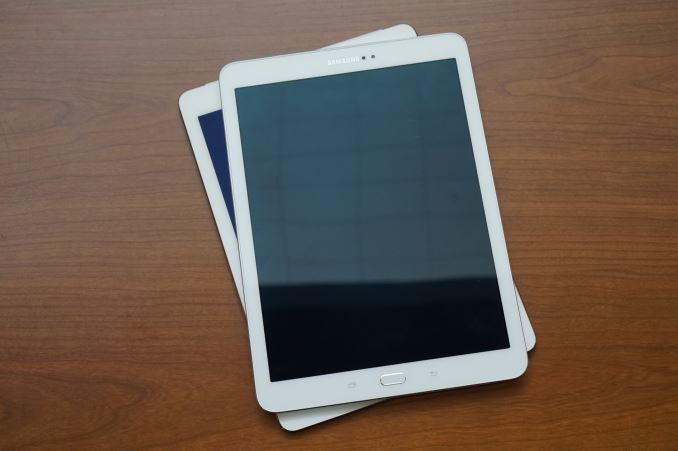 We're almost at the end of this quarter's purchasing guides. As one of AnandTech's mobile and tablet editors I'd say we've saved the best for last with the tablet and smartphone guides finishing things off.
There actually hasn't been much change in the tablet market since last quarter. Apple recently had their September launch event, but the iPad line received no new models or significant hardware updates. However, some changes have been made to the prices of devices since the last tablet guide, and that changes the considerations that buyers should make when choosing between platforms and between devices within a platform.
iOS Tablets
Even if your phone is an Android device or a Windows Phone, it's difficult to not give the iPad some consideration when looking for a tablet. It's can definitely be difficult to have to manage two different ecosystems with their own apps, but the iPad still has a significant platform advantage over Android tablets on both the software and hardware fronts, and to improve multitasking and productivity further you really need to move to a full blown Windows tablet.
iPad Mini 2 and iPad Mini 4
The iPad line used to be relatively simple, but it has gotten a bit more complicated in the past year. At the small end of the line there's the iPad Mini 2 and iPad Mini 4. The iPad Mini 2 is the cheapest entry into the iPad line at $269. However, the hardware platform is really showing its age by this point. You still get a 7.9" 2048x1536 display, but it's a narrow gamut panel which really stands out in a market where even $100 smartphones cover the sRGB gamut. It also has only 1GB of RAM paired with Apple's A7 SoC, which limits its current multitasking abilities, and will certainly limit its software support to only one or two more years. However, it does represent a relatively inexpensive way to get an iPad, and with Apple's recent move to double storage on almost every iOS device you now get a 32GB iPad Mini 2 for $269 where previously you'd be stuck with 16GB.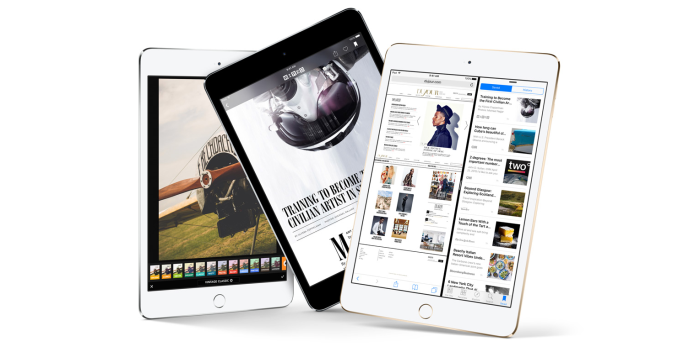 As for the iPad Mini 4, it's the higher end iPad Mini. At $399 it's quite expensive though, but the price is a bit easier to swallow with the storage recently being bumped to 32GB. Compared to the iPad Mini 2 you get Apple's A8 SoC paired with 2GB of RAM, which enables support for iOS's split screen multitasking feature. However, you'll often only use the iPad Mini with a single app at a time, so the additional RAM is mostly useful for keeping additional Safari tabs and apps in memory. You also get full sRGB coverage on the display, along with laminated cover glass and Apple's AR coating which reduces reflections and increases effective contrast.
The iPad Mini has largely been supplanted by the 5.5" iPhone, and it doesn't get updated as frequently as the 9.7" iPad even though the price remains constant. For that reason I wouldn't consider the iPad Mini 4 the best value for your money, but if you need a tablet of this size it's probably the best option you'll find. At the very least, the recent storage increase means you get more for your money now than in the past, and an additional $100 bumps the storage up to 128GB.
Click here to read our reviews of the iPad Mini 2 and the iPad Mini 4.
iPad Air 2
For buyers who want a less expensive tablet I think the iPad Air 2 is one of the best options. It now sits at $399 for 32GB, and it has the same hardware platform as when it launched. Normally one would think that to be a bad thing given that it launched in October of 2014, but lacking efforts from Android OEMs during that time have left the iPad Air 2 second only to the Pixel C as far as performance goes when comparing between platforms.

The iPad Air 2 is like a larger and more powerful version of the iPad Mini 4. It has a 9.7" 2048x1536 display with the same AR coating, lamination, and color gamut. Something it has that the iPad Mini 4 lacks is Apple's 120hz digitizer which scans for input at two times the rate of most other mobile devices, leading to lower input lag. Inside it has 2GB of LPDDR3 memory, but it uses Apple's A8X SoC which is slightly faster than A8 for general CPU tasks and significantly faster for GPU accelerated work. It's no longer Apple's best SoC, but as I said before, Apple has almost no competition in this space anyway as far as performance goes.
Like the iPad Mini 4, the iPad Air 2 sells for $399 for 32GB, and $499 for 128GB. If you keep local media the $499 model is definitely worth it, but I think the average user will be okay with the 32GB model. The improvements that the iPad Air 2 provides over the iPad Mini 4 are definitely worth the price, and unless you need the smaller size of the iPad Mini 4 I think going with the iPad Air 2 is a no-brainer.
iPad Pro
At the very top of the iPad line sits the iPad Pro. Last time I did our tablet guide there was only one tablet that used this name, but now there are two. The 9.7" and 12.9" iPad Pro tablets represent the flagship iPads available at each size. The two sizes of the iPad Pro will inevitably be compared to the Microsoft Surface 3 and Surface Pro 4, but as Josh and I have mentioned in our reviews of the two iPads, the use cases for the iPad and the Surface are different. The Surface Pro 4 is the best device for someone who wants a laptop-like device with tablet aspects, while the iPad Pro is very much a pure tablet.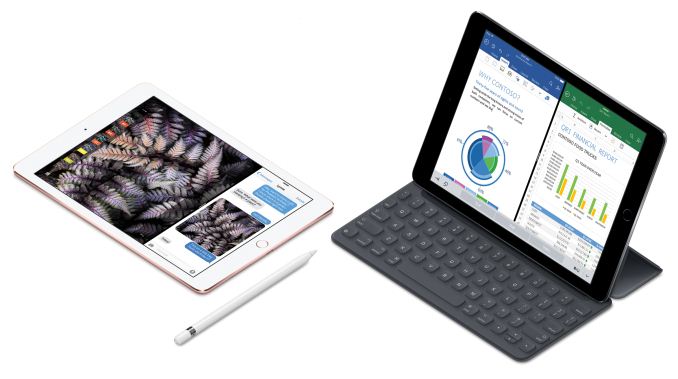 As someone who has actually adopted the iPad Pro for many tasks, I think the applications of it are fairly clear, along with the target market. Students are definitely a big group within it, as the combination of the iPad Pro and Apple Pencil is more than capable of replacing notes written on paper. Creative professionals will find enjoyment from the combination of the two as well.
If you decide that the iPad Pro is the device for you, there are some considerations to make regarding accessories. I think the Apple Pencil is a must have for most users, although not all. The $99 price tag does add a significant amount on top of the price of an already expensive tablet, and so it's something to consider when comparing to other devices. As for the Smart Keyboard, it's definitely useful in some circumstances, but definitely not as necessary as the Apple Pencil. I think the poor lap usability is a big drawback, and I've rarely ever used it apart from a few circumstances where I had to use SSH without a laptop around. Unless you really want the keyboard for typing up documents, I would probably pass on it, as at $149 for the smaller one or $169 for the larger one it's quite expensive.
Android Tablets
Back in the earliest days of modern tablets you could find high end tablet offerings from most of the Android smartphone manufacturers, along with some from companies that were more well known in the PC space. ASUS, Acer, Dell, Samsung, Motorola, and even HTC all had some sort of Android tablet offering at the high end of the market.
In 2016 the high end Android Tablet market is a lot smaller than it once was. HTC left the market some time ago, only returning once to produce Google's Nexus 9 which was an underwhelming product at best. Dell recently left the market as well, with their Venue series of tablets not gaining traction. As for ASUS and Acer, they still participate in the market, but they no longer produce high end tablets that try to compete directly with the iPad. Most of their offerings are smaller tablets that retail for under $300, and often as low as $100. These devices don't attract the same users as iPads, and they get used as small portable televisions more than anything else.
With that in mind, the only vendors that have a product that could be described as high end are Google and Samsung. Google offers the Pixel C, and Samsung sells the Galaxy Tab S2. I've personally reviewed both of these products, and both have some irksome flaws that particularly stand out compared to what Apple has done. The Pixel C's WiFi implementation is broken at the hardware level, causing speeds that are far slower than what one would expect, and serious problems with roaming between multiple access points. The Galaxy Tab S2 as I reviewed it had poor battery life, middling performance, and a cheap-feeling plastic chassis. Users really shouldn't have to accept these sorts of problems when paying $500 for a tablet, but every high end Android tablet that I've reviewed has some sort of hardware problem that negatively impacts the user experience in a big way.
The issue with Android tablets is not just a matter of hardware either. Google has neglected tablets entirely during the development of Android and their own applications since the launch of Ice Cream Sandwich back in 2011. I've talked about this in previous tablet reviews, and Ron Amadeo at Ars Technica did a great job highlighting it in his recent revisiting of the Pixel C. The fact of the matter is that there are almost no good tablet applications available on Android, and absolutely none of Google's apps could be described as good tablet apps either, leaving third party developers with no good example to follow. Android Nougat's split screen feature failed to improve the experience as Google promised, because applications cannot be put into split screen and both be interactive without developers adding support. It's just a really bad situation all around, and there's no evidence to suggest that it's ever going to get better.
The failings of high end Android tablets and Android itself as a tablet OS is actually a pretty good explanation for the rise of inexpensive Android tablets. These tablets are not used the same way as an iPad or a Surface. They're often just media devices fueled by videos and music loaded onto SD cards, and that sort of use case doesn't necessitate an aluminum chassis, class-leading SoCs, and special displays with 240Hz digitizers and wide color gamuts. All you need is a usable display, an SoC that can decode H.264 video, and decent enough battery life, all wrapped up in a plastic chassis.
With all that in mind, I would say the most reasonable recommendation regarding high end Android tablets is that you can't buy what doesn't exist. However, as this is a purchasing guide, I want to give some sort of recommendation, even if each one has its own caveat. With that in mind, here are my three Android tablet recommendations:
NVIDIA SHIELD Tablet K1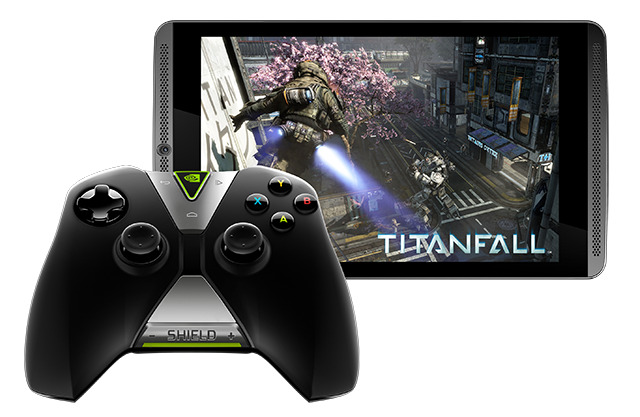 As with the past iterations of this guide, the SHIELD Tablet K1 is my pick for an inexpensive Android tablet. This tablet has been around for a long time, and it does get close to the territory of Android tablets that are just used as small portable televisions, but the hardware is more substantial than what's found found in other cheap Android tablets. Like the name suggests, it's powered by NVIDIA's Tegra K1 SoC. It's the Cortex A15 variety rather than the Denver model, which is probably a good thing, even if it does limit the SoC to ARMv7. The display is a 1920x1200 IPS panel, and it still has a narrow color gamut and lacking accuracy. While the SHIELD Tablet K1 isn't as good as I'd like it to be, at $199 it's going to be the best Android tablet at this price until Google decides to bring back the Nexus 7 with an updated 2016 model.
Samsung Galaxy Tab S2 9.7"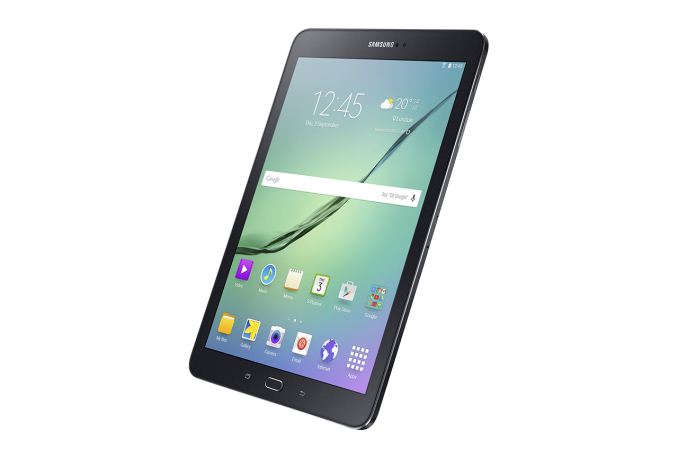 The Galaxy Tab S2 is a device I reviewed last year. Samsung has actually updated it since then with a model that uses a different SoC. It originally used Samsung's Exynos 5433 SoC with four Cortex A57 cores, but now uses Snapdragon 652 which has four Cortex A72 cores and four Cortex A53 cores. I can't really speak to the performance of the newer model, but I would imagine that performance must be better than what I experienced on the Exynos model.
As I mentioned earlier, I encountered performance and battery life issues with the Tab S2, and while the chassis being thin and light is great for portability, it does not feel like a device worth $500. It's recommended here only because there are few other good options to recommend, and unless you are absolutely certain that an iPad or Windows tablet can't work for you I would look elsewhere.
Google Pixel C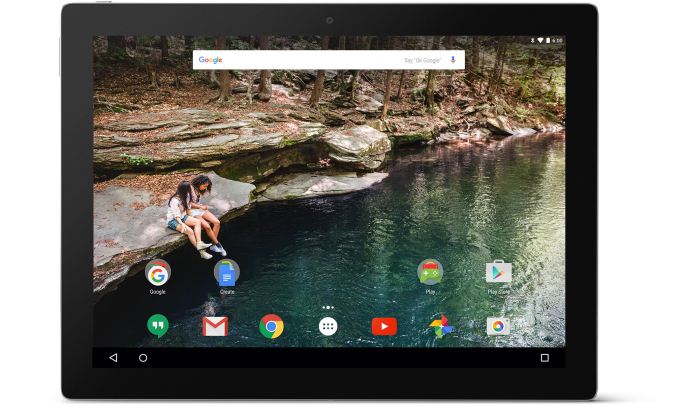 The last Android tablet on the list is Google's own Pixel C. It's probably the best Android tablet on the market, and most of the hardware is pretty solid even if there's no software for it to power. Unfortunately, the Pixel C has significant issues with its WiFi implementation. I touched on these in the initial review, and Josh went into much greater depth in a separate article about WiFi testing. I don't think anyone would disagree that having working WiFi is essential for a tablet, and even with Google having fixed the touch screen and performance problems in the software, the broken WiFi hardware implementation remains.
If you can live with the WiFi and you need an Android tablet I'd probably go with the Pixel C. You get updates from Google, and the rest of the hardware is actually quite good. The display is bright and has a high resolution, although Google did an absolutely miserable job of index matching the ITO grid. As for what's inside, its Tegra X1 SoC makes it the only tablet that competes with the performance of the iPad.
Windows Tablets
My only Windows tablet recommendation is the Surface Pro 4, and I really think it's more of a laptop recommendation when you get down to it. This part of the guide used to list the Surface 3, but at this point the hardware doesn't justify its price, and it's now going out of stock so you wouldn't be able to buy it anyway.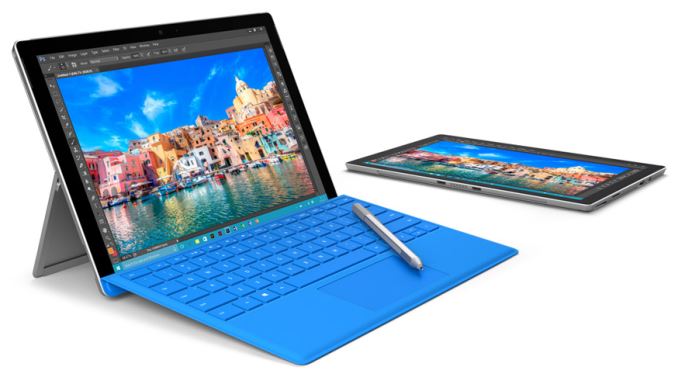 The Surface Pro 4 comes in more configurations than I could ever list here. The pricing ranges from $899 for the fanless model with an Intel Core m3-6Y30 CPU, a 128GB PCIe SSD, and 4GB of RAM, all the way to $2699 for a dual core Intel Core i7-6650U, 16GB of RAM, and a 1TB PCIe SSD. The average price for the Surface Pro 4 should make it pretty clear why I think it ends up competing more with high end laptops than iPads or Android tablets, but it is technically a tablet. From another point of view, the base model isn't really any more expensive than the iPad Pro once you factor in what Apple charges for accessories, and getting the full Windows experience will appeal to many people.
Specs that are common to all models of the Surface Pro 4 are a 12.3" 2736x1824 display, 802.11ac WiFi, and an included Surface Pen. The battery capacities do vary based on the CPU you get, and the Core i5 and Core i7 models aren't able to be passively cooled like the Core m3 model is so they do use a fan for cooling. Microsoft's Surface Type Cover will still run you $129 on top of the price of the tablet, or $159 if you opt for the version that has a fingerprint scanner for authentication.
I think of the Surface Pro 4 less like a tablet and more like a full-fledged Windows laptop which can be used sort of like a tablet to watch videos in bed, but that again gets back to how some users just use their tablet like a portable television. The limited Modern UI app selection does put it in a different category than the iPad Pro, but buyers interested the Surface Pro 4 want one specifically because it can run all of their existing Windows software. If you fall into that category, the Surface Pro 4 is definitely worth checking out.