Gaming Performance
I've gone ahead and run whatever benchmarks I could on Intel's IGP, but understand that since we recently refreshed our mobile benchmark suite, these charts are going to seem pretty spare. To make things worse, Intel's HD graphics drivers still leave something to be desired in the way of compatibility, as some of our tests just plain wouldn't run on them. Likewise, the AMD Radeon HD 6650M in the Sony VAIO Z2's dock had issues with running our DiRT 3 test: if you tried to run the game in full screen, the system would lock up, and if you left it running windowed you'd get roughly the same performance as if you were just running it on the IGP.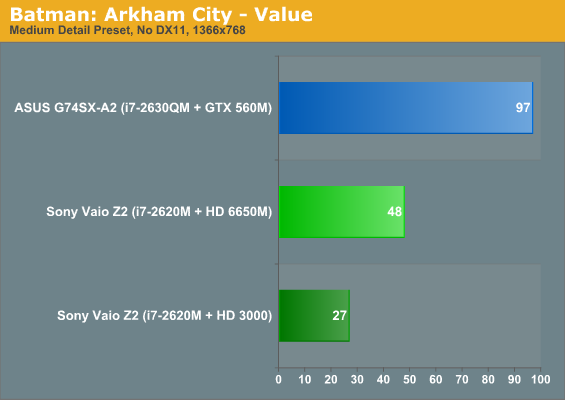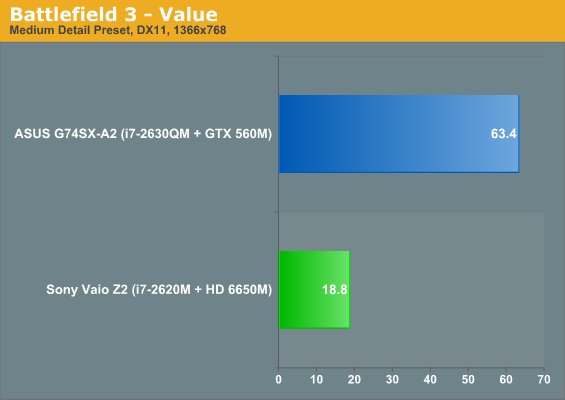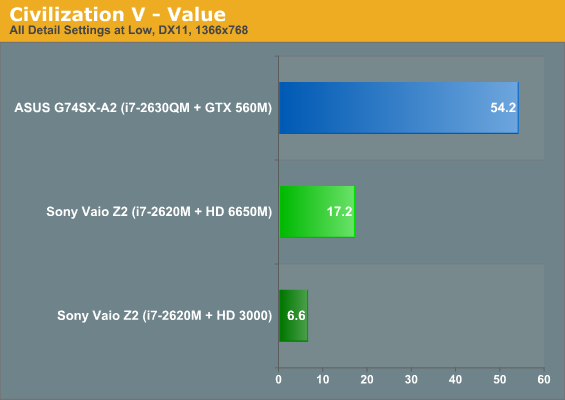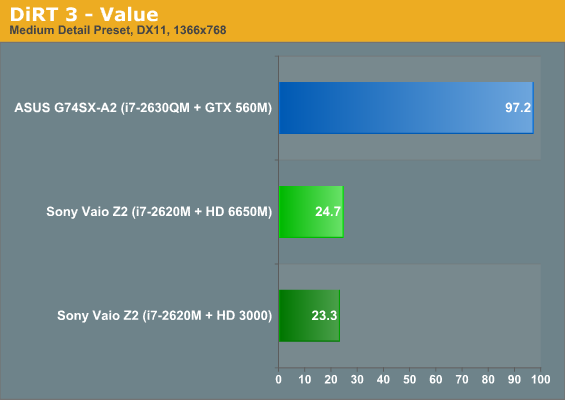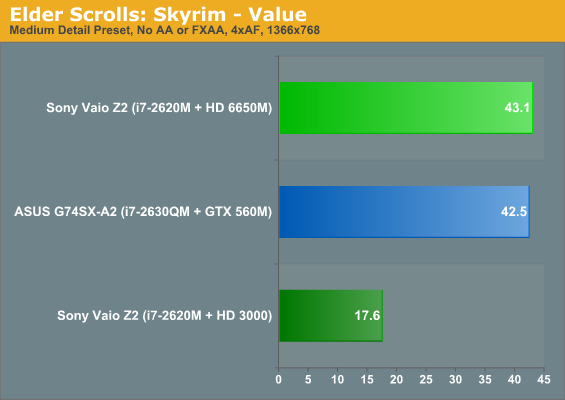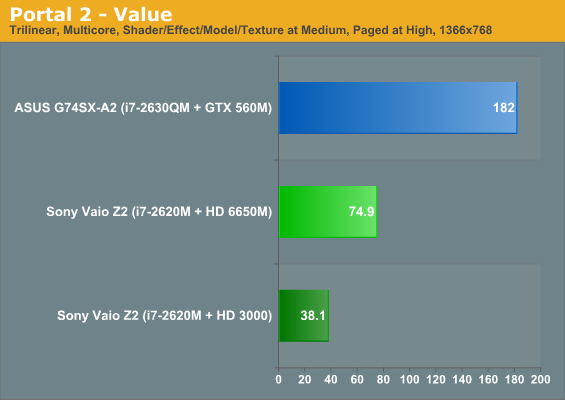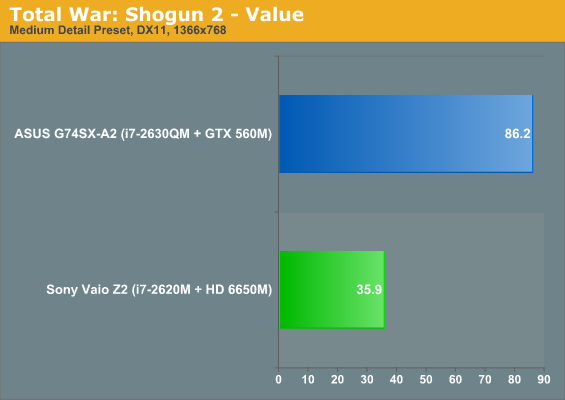 While Intel's HD 3000 IGP was fine for our last set of benchmarks, our current suite is almost exclusively DirectX 11 populated and far more stressful to boot. In certain situations you can also see the HD 6650M clearly isn't up to snuff; even at our lowest benchmark settings in Battlefield 3, the GPU seemed hamstrung by the PCIe x4 bandwidth afforded by the Power Media Dock. Meanwhile, DiRT 3 sees no improvement by switching to the 6650M, undoubtedly due to driver issues.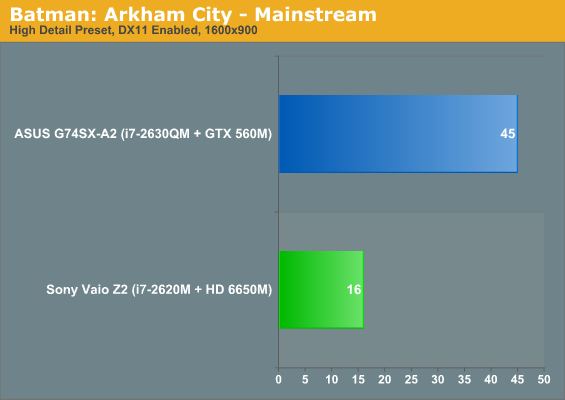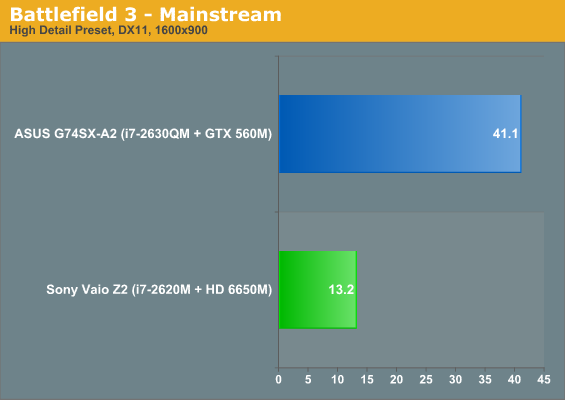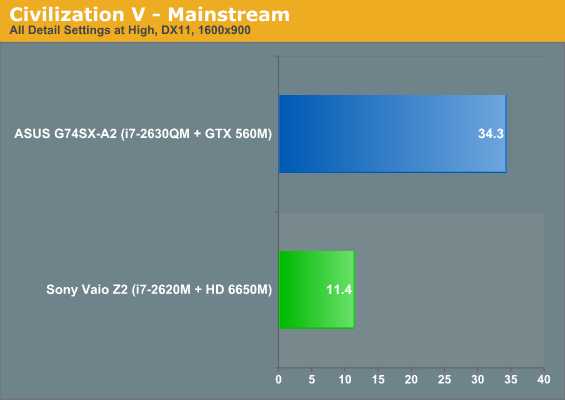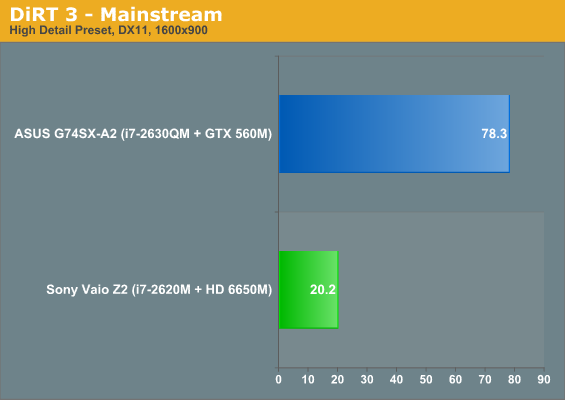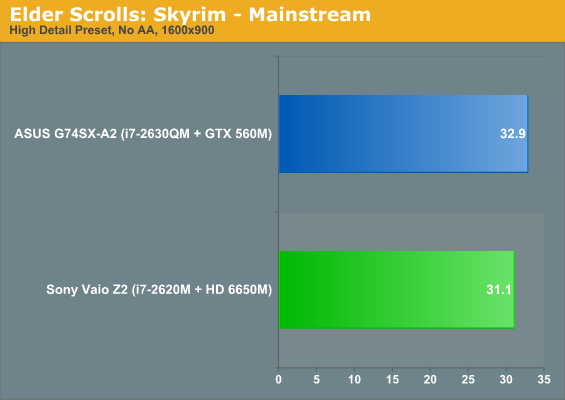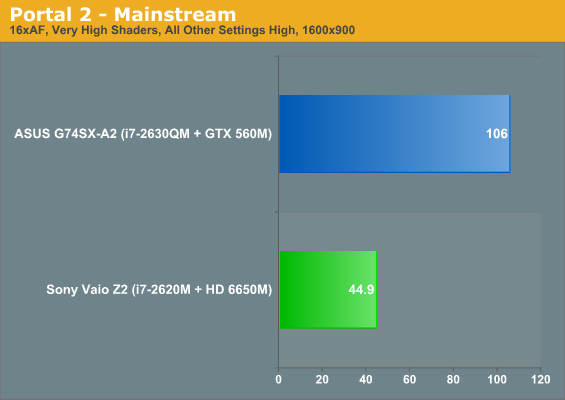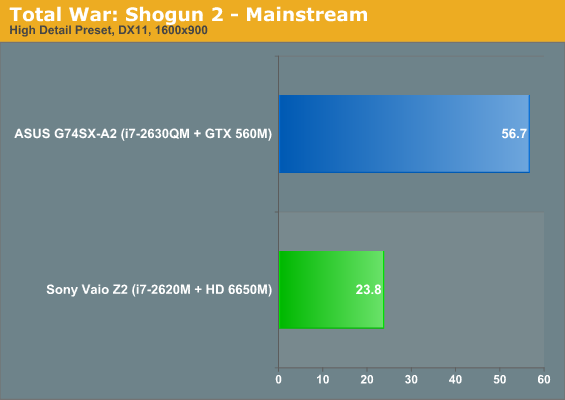 Bottom line, at our mainstream settings the VAIO Z2's HD 6650M is utterly overwhelmed. 900p was already going to be a hair too much for a 128-bit DDR3 memory bus, and the results confirm it. The GTX 560M grossly outmatches the Radeon (and it ought to), but remember that the G74SX is a 17" desktop replacement and not an ultraportable. It's an unfair comparison, but it's the only one we have at present.