ARM (and its partners) were arguably one of the major causes of the present day smartphone revolution. While AMD and Intel focused on using Moore's Law to drive higher and higher performing CPUs, ARM and its partners used the same physics to drive integration and lower power. The result was ultimately the ARM11 and Cortex A-series CPU cores that began the revolution and continue to power many smartphones today. With hopes of history repeating itself, ARM is just as focused on building an even smaller, even lower power family of CPU cores under the Cortex M brand. We've talked about ARM's three major families of CPU cores before: Cortex A (applications processors), Cortex R (real-time processors) and Cortex M (embedded/microcontrollers). Although Cortex A is what...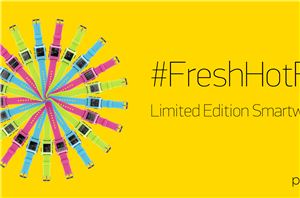 The Pebble smartwatch has been around for quite a long time compared to the wearables put forth by other manufacturers. It was one of the earliest devices in the...
3
by Brandon Chester on 8/5/2014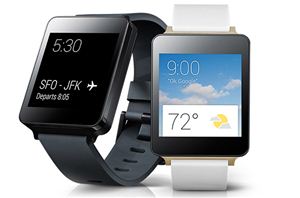 LG's G Watch is one of the first devices to run Android Wear. Like many first generation tech products, early adopters are usually subject to problems due to design...
7
by Brandon Chester on 8/2/2014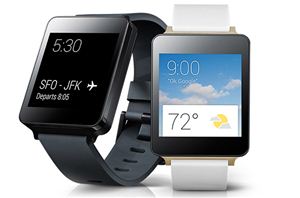 Last month's Google IO saw the official introduction of Google's Android Wear as well as the first two devices to run the new wearable OS. Among those was LG's...
1186
by Anand Lal Shimpi on 7/25/2014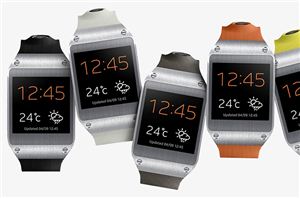 Samsung's original Galaxy Gear was one of the first in an initial wave of Android smartwatches. It ran Android at a time where a smartwatch was not a form...
11
by Brandon Chester on 7/21/2014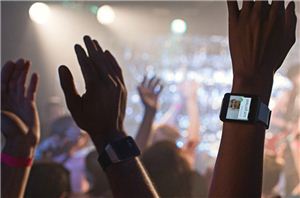 For the past couple of years we've noticed a shift in focus of dominant players in the smartphone space. As the smartphone market moves from rapid expansion to a...
151
by Anand Lal Shimpi on 7/11/2014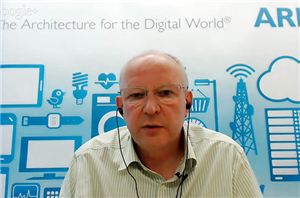 For those of you who weren't able to catch the live stream be sure to watch our interview with ARM Fellow and all around GPU expert Jem Davies. In...
5
by Anand Lal Shimpi on 7/9/2014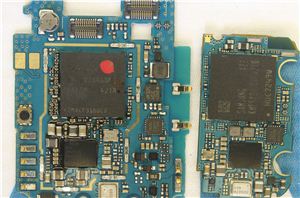 Last week at IO, Google gave attendees a choice of one of two Android Wear devices to take home and get experience with the platform. Although I personally opted...
26
by Anand Lal Shimpi on 6/30/2014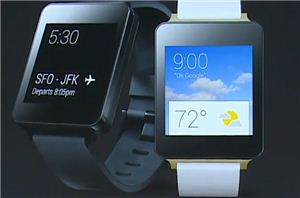 Today at Google IO Google gave the world a sneak peak at some of the features of their upcoming Android Wear OS. They also announced that the first two...
13
by Brandon Chester on 6/25/2014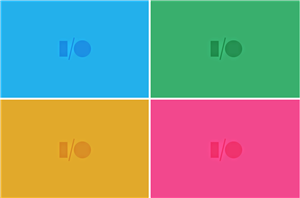 We will be live blogging the Google IO keynote starting at 9AM PT/12PM ET. Check back for live coverage when it starts!
25
by Anand Lal Shimpi on 6/25/2014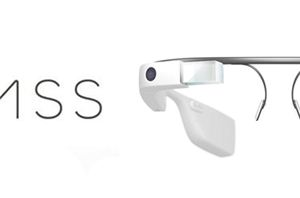 Although Google I/O is less than 24 hours away, Google has decided to make some announcements regarding Google Glass which should be beneficial for all current and future users...
13
by Brandon Chester on 6/24/2014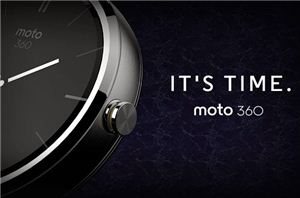 Google has finally announced its entrance into the smartwatch segment with the platform Android Wear. Much like how Android is a broadly adopted platform by many smartphone OEMs, Google...
30
by Joshua Ho on 3/18/2014
Last night I got a reminder from my friend Vlad that my Galaxy Gear headline wasn't technically accurate - the Gear wasn't Samsung's first wearable. I responded saying that...
12
by Anand Lal Shimpi on 9/5/2013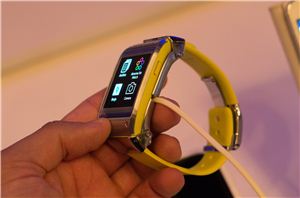 As the smartphone and tablet markets shift from high growth to the early stages of maturity, forward looking companies are looking at other adjacent markets for continued growth. Wearable...
80
by Anand Lal Shimpi on 9/4/2013