Google I/O 2013 recently wrapped up, and I've been spending some time ingesting all the information from sessions during the event, including ones I couldn't directly attend. While Google didn't announce a new version of Android at the event, something nearly everyone speculated would happen, it did directly allude to new upcoming features that will be implemented in this still unnamed upcoming version. Google allegedly assigns version numbers late in the process, but what is known is that this next release will implement upcoming API level 18. If you follow the progression there's a likelihood this will be Jelly Bean MR2 (Management Release 2), where Android 4.2 was management release 1. Based on some other discussions and sources I also suspect this might be Jelly...
Just two days ago, Google announced a variant of the Galaxy S 4 packing the "Nexus user experience." Although not an I/O giveaway, Google chose I/O to announce the...
34
by Brian Klug on 5/17/2013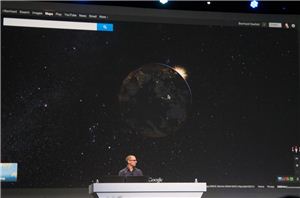 Even without any new hardware announcements, Google's opening keynote at I/O '13 this morning was an absolute treat on the software front, and even more so for developers. Notwithstanding...
9
by Saumitra Bhagwat on 5/15/2013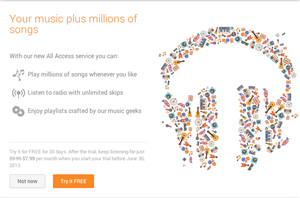 Google's Chris Yerga took the stage this morning at the company's sixth annual I/O Conference to announce Google's own flavor of a subscription-based music service called Google Play Music...
22
by Saumitra Bhagwat on 5/15/2013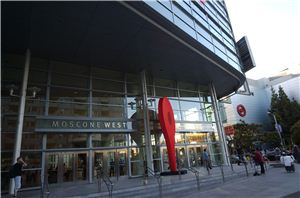 We're here in San Francisco's Moscone West for Google I/O 2013, where Google will be no doubt talking shop about Android, Chrome, Google+, and the rest of its online...
34
by Brian Klug on 5/15/2013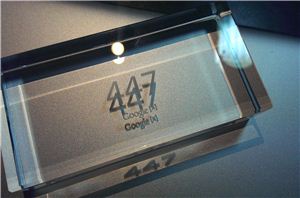 Google dropped a bunch of Glass related news today. First up are some high level specifications which posted in an FAQ document. There's still no word about SoC or...
21
by Brian Klug on 4/16/2013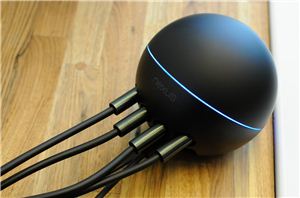 We just picked up our Nexus 7, Q, and Galaxy Nexus with 4.1 demo devices and will be publishing a piece with some impressions of the Nexus 7 and...
28
by Brian Klug on 6/27/2012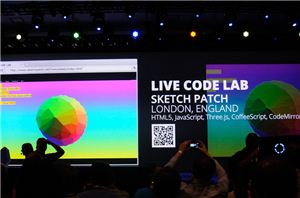 We just got seated inside Moscone Center for Google I/O 2012. While some details of the Nexus 7 tablet and Q have been already released before the keynote...
7
by Brian Klug on 6/27/2012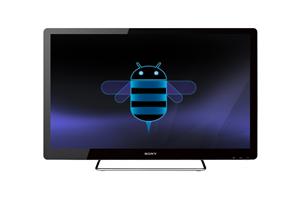 For many, the deal breaker for the Logitech Revue and other Google TV products was two words: IR blaster. Opting to act as a supplement to your current home...
15
by Jason Inofuentes on 6/22/2011