Turning our eyes back towards SC13 and supercomputers one more time this week, we have the biannual supercomputer rankings, which are released every spring and every fall. These rankings are composed of the Top500 and Green500, which rank supercomputers based on total performance and power efficiency respectively. These lists are admittedly mostly for bragging rights, but they do give us an interesting look at what the top computers in the world currently look like. Top500 Top 6 Supercomputers Supercomputer Architecture Performance (Rmax, TFLOPS) Power Consumption (kW) Efficiency (MFLOPS/W) Tianhe-2 Xeon + Xeon Phi 33862.7 17808 1901.5 Titan Opteron + Tesla 17590.0 8209 2142.7 Sequoia BlueGene/Q 17173.2 7890 2176.5 K Computer SPARC64 10510.0 12660 830.1 Mira BlueGene/Q 8586.6 3945 2176.5 Piz Daint Xeon + Tesla 6271.0 1753 3185.9 Starting with the Top500, the top of the list remains unchanged from what we saw in June. Further supercomputers have come online in the last 6 months, but none large enough in scale to...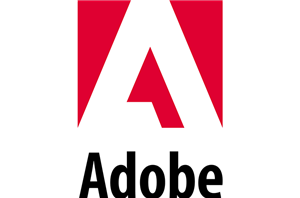 Taking place next week is the National Association of Broadcasters' annual trade show, NAB 2013. Though most of the announcements coming out of NAB are for highly specialized products...
23
by Ryan Smith on 4/5/2013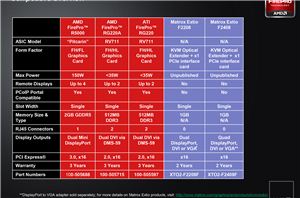 Though most readers aren't acutely aware of it, AMD's FirePro lineup of graphics cards encompasses a number of more specialized fields. On top of their "mainline" cards like the...
6
by Ryan Smith on 2/25/2013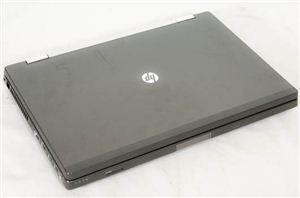 We recently reviewed Dell's top of the line Precision M6700 mobile workstation and found that the overall design left something to be desired compared to HP's high end EliteBooks...
54
by Dustin Sklavos on 12/18/2012
Coinciding with the publication of the Top500 supercomputer list earlier this week, the Top500's sister list, the Green500, was published earlier this morning. The Green500 is essentially to power...
11
by Ryan Smith on 11/14/2012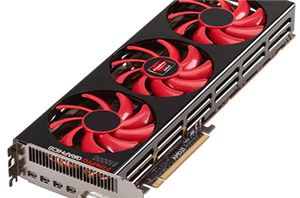 Kicking off this week is the annual International Conference for High Performance Computing, Networking, Storage, and Analysis, better known by its shortened name: SC. This year's conference takes place...
15
by Ryan Smith on 11/12/2012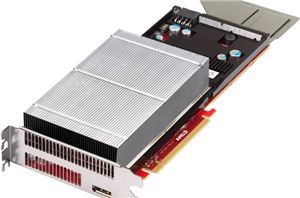 One of the surprising things we learned earlier this month with the launch of AMD's FirePro W Series was that AMD would be retiring their FireStream brand. FireStream had...
8
by Ryan Smith on 8/27/2012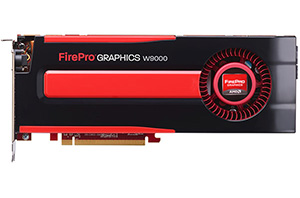 Despite the wide range of the GPU coverage we do here at AnandTech, from reading our articles you would be hard pressed to notice that AMD and NVIDIA have...
34
by Ryan Smith on 8/14/2012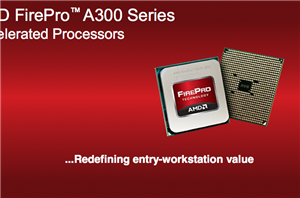 At its Financial Analyst Day earlier this year, AMD laid out its vision for the future of the company. For the most part the strategy sounded a lot like...
42
by Anand Lal Shimpi on 8/7/2012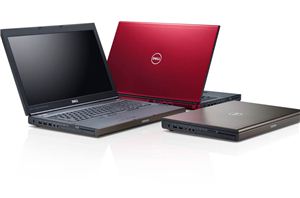 Today Dell is updating their Precision Mobile Workstation lineup with two new model, the 15.6" M4700 and the 17.3" M6700. Along with Ivy Bridge processors, Dell is adding new...
27
by Jarred Walton on 7/24/2012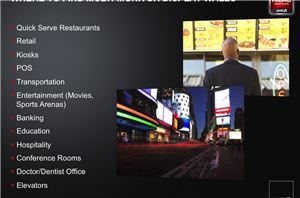 For AMD's FirePro customers, they know that with GCN coming up on 6 months old now that this is the time to keep an eye on product announcements. It...
8
by Ryan Smith on 6/13/2012
In a move sure to come as a surprise to approximately no one, HP is updating several members of their workstation lineup with new Ivy Bridge-based processors, including Ivy...
3
by Dustin Sklavos on 6/4/2012
A few months ago during the Radeon HD 7970 launch we discussed how AMD would be revising their Independent Software Vendor (ISV) relations. While their efforts with ISVs in...
9
by Ryan Smith on 4/13/2012
While AMD's consumer GPU division is well into its deployment of their first 28nm products, the long validation and certification period for business hardware means that AMD's business GPU...
8
by Ryan Smith on 2/7/2012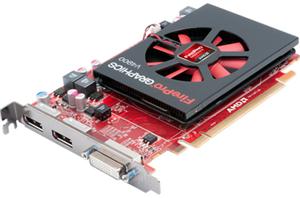 For the last couple of years AMD has been pretty consistent about cascading their GPUs through their entire product line. Nowhere is this more evident than their professional graphics...
7
by Ryan Smith on 11/1/2011