Flying somewhat under the radar, DockPort from AMD is designed to be a low-cost all-in-one solution for external connectivity for a PC or tablet. Sound familiar? Like Thunderbolt familiar? This is AMD's solution to the issue of connectivity, using the DisplayPort connector to transfer USB information as well as audio/visual. Not a lot has been said about DockPort, despite originally being given a name sometime in 2012, but since CES 2014 has been adopted as an official DisplayPort standard extension by VESA with a finalized standard expected in Q2. With the combination of DisplayPort and USB 3.0 over a single cable, AMD's video explains it best how it can be used: To list the possible uses: Charging (over USB 3.0 standard we would assume) Docking...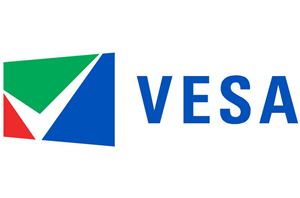 Shortly after the launch of Intel's Thunderbolt interface in 2011, there was a great deal of discussion to be had in several camps over what the future of data...
25
by Ryan Smith on 1/7/2014
In August 2012, Nixeus launched the VUE27, a 27" WQHD (2560x1440) S-IPS LED monitor with a $430 price tag. However, the high demand led to a backlog and the...
30
by Ganesh T S on 10/1/2013
Zotac has released two new products: Mini DisplayPort and DisplayPort to dual HDMI adapters. These adapters are first of their kind and simply have one (Mini) DisplayPort input and...
18
by Kristian Vättö on 8/2/2011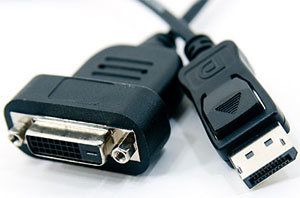 For quite a while now one of the largest obsticles for using Eyefinity in budget scanrios has been an issue of connectivity. Eyefinity video cards are cheap and large...
24
by Ryan Smith on 8/30/2010