Over the last year or so, Zotac seems to have reduced its motherboard output in focus of the mini-PCs. It explains why we have no Zotac Z87 or Z97 motherboard on show! However the mini-PC business seems to be doing well for Zotac, especially in the digital signage sector so I hear, and we have reported on some interesting new models in our Pipeline feed over the year. There were two particularly interesting items on display at the Zotac booth this year at Computex. ZBOX Sphere Despite a sphere not being box shaped, the ZBOX line recently got a new member in the Sphere. The model on display at the booth was based on the i5-4200U mobile processor with support for two...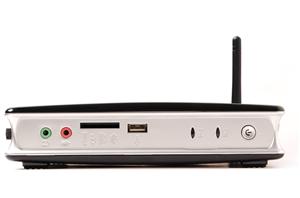 Intel announced its 32nm Atom platform for netbooks/nettops at the end of last year. Codenamed Cedar Trail the new Atom doesn't really change CPU performance all that much but...
0
by Anand Lal Shimpi on 1/9/2012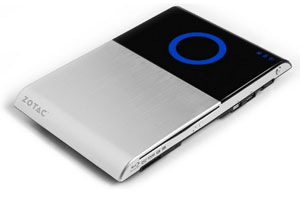 The ultimate goal of any HTPC is to handle any media content you might desire, all while consuming very little power and generating no noise. Package all of that...
37
by Andrew Van Til on 6/9/2011