As much as I would like to be at SIGGRAPH, one of the reasons to visit would be to see Lenovo's latest launch of their Haswell-E Desktop Workstation series. One of the key elements to the workstation market in recent quarters is to develop a professional-grade system that can encompass all the critical industries that require horsepower under the desk: engineering, media, energy, medical, finance and others. These systems have to be verified with industry standards to even be considered by these markets, but also the shift to Haswell-E and DDR4 will be an all-important factor for those that rely on speed and performance. One of the issues that these system manufacturers have is to define themselves in the market – Lenovo is already...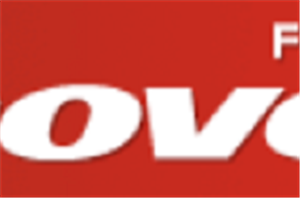 Lenovo utilized its Accelerate 2014 Partner Forum in Orlando to launch two new devices under its "Think" brand which are aimed at the business user. The first is a...
14
by Brett Howse on 5/13/2014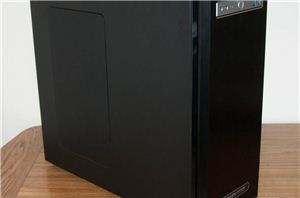 While system integrators are often best known for their high performance gaming PCs, they can also carve out a niche with customized workstation systems.
51
by Dustin Sklavos on 4/23/2014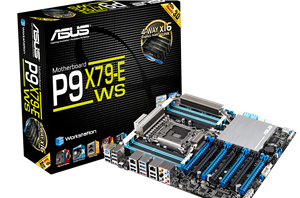 Alongside their line of channel and ROG motherboards, ASUS also has business (B/Q chipset) and Workstation (WS) lines for professional markets. The goal of these products is compatibility...
51
by Ian Cutress on 1/10/2014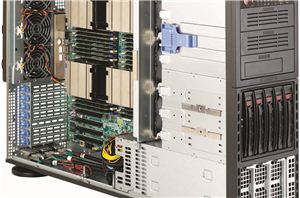 Trials of an Intel Quad Processor System: 4x E5-4650L from SuperMicro In recent months at AnandTech we have tackled a few issues of dual processor systems for regular use, and...
53
by Ian Cutress on 7/3/2013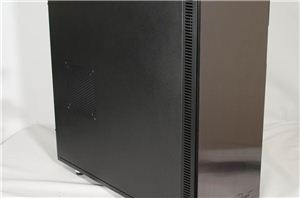 As a boutique, Puget Systems has been able to produce some of the quietest towers we've ever tested, but can they work their magic with a pair of octal-core Xeons?
18
by Dustin Sklavos on 5/22/2013
When you think about it, the enterprise workstation market really only has three key players. You have HP, who produce some excellent mobile workstations but have been stagnating horribly...
126
by Dustin Sklavos on 12/12/2012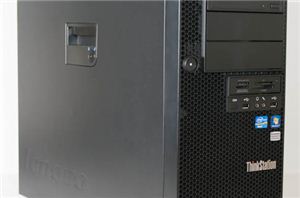 This month is a massive rush of new hardware. Users fond of high-powered portables are probably losing their minds; while Windows 8 and RT are of questionable value to...
68
by Dustin Sklavos on 11/15/2012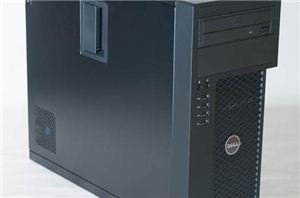 This year has seen a revitalized Dell aggressively attacking HP on the enterprise workstation front. While HP has been content to recycle last year's models, Dell has made substantial...
38
by Dustin Sklavos on 7/31/2012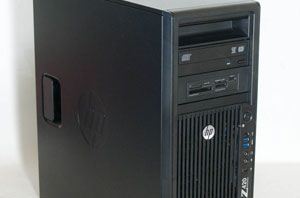 Recently we had a chance to review Dell's Precision T3600, and we found it impressive. A company that seemed content to be an also-ran in the enterprise desktop space...
34
by Dustin Sklavos on 5/21/2012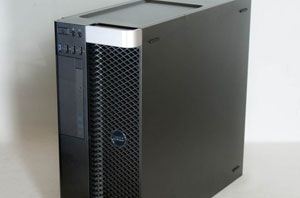 As far as enterprise-class workstations go, we're at the point now where there are fundamentally two major competitors: an entrenched HP, and a very hungry Dell. We've had a...
26
by Dustin Sklavos on 4/23/2012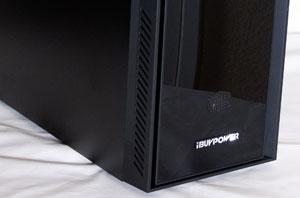 When it comes to buying a pre-built desktop for the average consumer or gamer, about the only thing the big box manufacturers really have going for them is price...
21
by Dustin Sklavos on 10/21/2011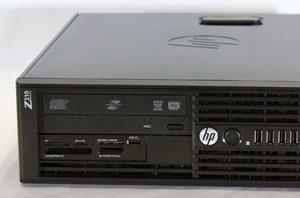 We're taking our second excursion into enterprise-class desktop territory with the kind of machine that should be of interest both to IT management and enthusiasts alike: HP's Z210 SFF...
25
by Dustin Sklavos on 8/29/2011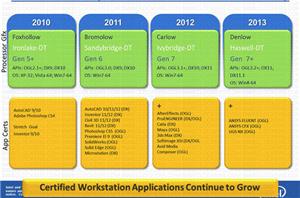 Intel's integrated graphics processors have long had a poor reputation when it comes to gaming, and while the IGPs get a little closer to competitiveness with each iteration, that...
9
by Andrew Cunningham on 8/5/2011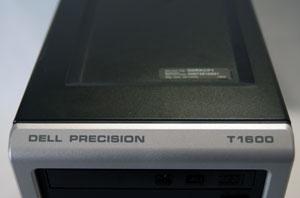 We've spent a lot of time dissecting boutique gaming desktops, but there's another class of hardware that we only rarely get to discuss. Today that changes with the first...
29
by Dustin Sklavos on 5/2/2011