WiGig
We have looked at multiple 60 GHz 802.11ad solutions from Wilocity over the last couple of years. A couple of weeks back, this market area received a fillip as Wilocity was bought by Qualcomm for around $300 million. Wilocity's chipsets are currently integrated inside a few business laptops from Dell, pointing to WiGig taking off after more than four years of development. With Qualcomm behind the technology now, it is quite likely that Wilocity's latest mobile-usage targeted products will integrate into a future Snapdragon platform. In this market state, we have a new startup that is pitching its first solution for WiGig. Nitero, a fabless semiconductor company, is launching the NT4600 802.11ad solution today. Instead of starting off with the PC as a target platform...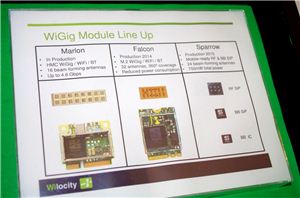 News just dropped through from Wilocity about its new Wil6300 chipset announced at Mobile World Congress. The Wil6300 chipset is quoted as the world's first 802.11ad 'WiGig' multi-gigabit...
7
by Ian Cutress on 2/25/2014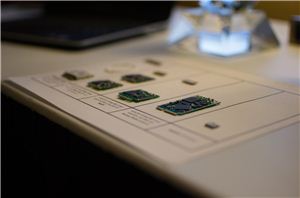 We had a chance to meet with Wilocity to take a look at their progress in bringing WiGig to market. Let's start with a primer. WiGig (802.11ad) is an...
10
by Jason Inofuentes & Cara Hamm on 1/12/2013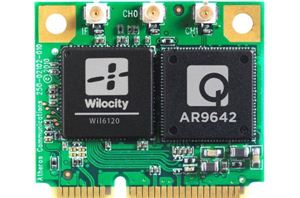 Wireless networking has been making rapid strides in the last decade. Starting with the 11 Mbps 802.11b in mid-1999, we now have more than 1 Gbps of wireless throughput...
13
by Ganesh T S on 11/1/2012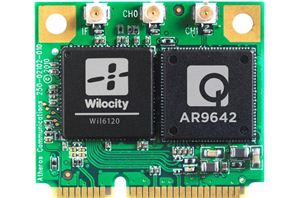 Meeting with Wilocity today has been very interesting. Wilocity will be the first company to market with WiGig technology - a 60 GHz band wireless system. Designed...
12
by Ian Cutress on 6/5/2012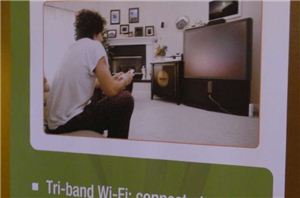 At CES, I visited Wilocity to learn more about their WiGig chipset and see how close they were to being production-ready. A number of news articles covering Wilocity at...
16
by Ganesh T S on 1/22/2012