WiGig
AMD on Tuesday announced that it had acquired millimeter wave radio-related intellectual property and key engineers from Nitero. Nitero specialized in radio technology for the 60 GHz range, which is expected to be the basis of a number of short range wireless standards. AMD indicated that they purchased Nitero in order to focus on developing the necessary technology to wirelessly connect AR and VR headsets to host PCs, thus improving AR/VR experience. Though more broadly speaking, Nitero's low-latency 60 GHz wireless interface in general can be used in various ways to connect different devices, and owning such an IP may be important for AMD's patent portfolio. Current-generation VR headsets connect to PCs using HDMI interface, which is very convenient, but which naturally reduces freedom of movements...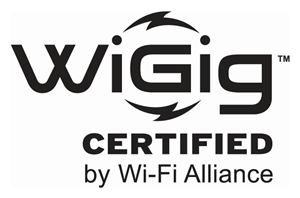 The Wi-Fi Alliance this week began to certify products featuring wireless modules compatible with the 802.11ad standard (aka WiGig). The certification will help to ensure that all WiGig-branded devices...
50
by Anton Shilov on 10/28/2016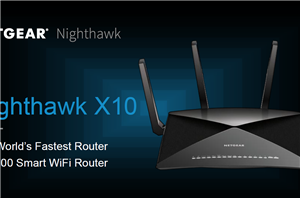 The Wi-Fi router market has seen a yearly cadence of flagship releases since the first 802.11ac routers came into the market in early 2012. Starting with 3x3 solutions, the...
56
by Ganesh T S on 10/19/2016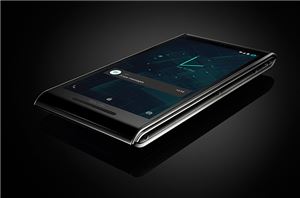 Sirin Labs, a developer of smartphones from Switzerland, last week announced its Solarin smartphone which promises to combine a luxurious design with high performance components, advanced security and support...
17
by Anton Shilov on 6/10/2016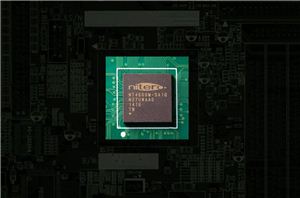 We have looked at multiple 60 GHz 802.11ad solutions from Wilocity over the last couple of years. A couple of weeks back, this market area received a fillip as...
12
by Ganesh T S on 7/16/2014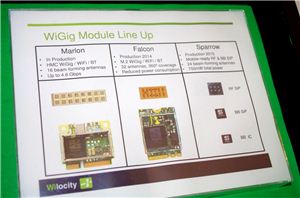 News just dropped through from Wilocity about its new Wil6300 chipset announced at Mobile World Congress. The Wil6300 chipset is quoted as the world's first 802.11ad 'WiGig' multi-gigabit...
7
by Ian Cutress on 2/25/2014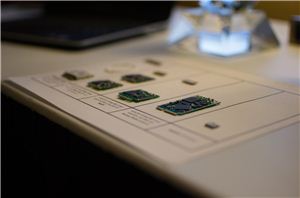 We had a chance to meet with Wilocity to take a look at their progress in bringing WiGig to market. Let's start with a primer. WiGig (802.11ad) is an...
10
by Jason Inofuentes & Cara Hamm on 1/12/2013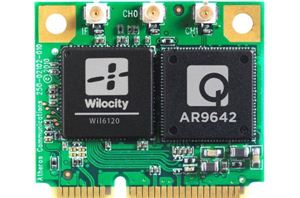 Wireless networking has been making rapid strides in the last decade. Starting with the 11 Mbps 802.11b in mid-1999, we now have more than 1 Gbps of wireless throughput...
13
by Ganesh T S on 11/1/2012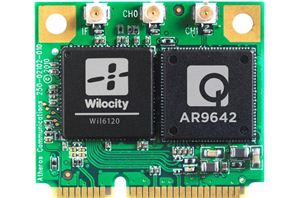 Meeting with Wilocity today has been very interesting. Wilocity will be the first company to market with WiGig technology - a 60 GHz band wireless system. Designed...
12
by Ian Cutress on 6/5/2012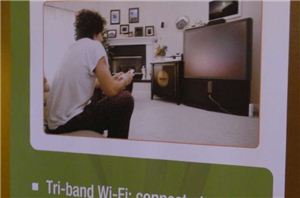 At CES, I visited Wilocity to learn more about their WiGig chipset and see how close they were to being production-ready. A number of news articles covering Wilocity at...
16
by Ganesh T S on 1/22/2012