WiGig
Sirin Labs, a developer of smartphones from Switzerland, last week announced its Solarin smartphone which promises to combine a luxurious design with high performance components, advanced security and support for technologies that have not reached the mass market yet, such as WiGig. The handset is designed for those who travel a lot, require sophisticated security, want an exclusive look, and can pay hefty sums of money. The price of the Solarin starts from £9500 ($13,688) without tax, but the company has alluded that it can build versions that are much more expensive using rarer materials. Luxurious smartphones from companies like Vertu or Mobiado, as well as custom-built iPhone and Galaxy S handsets from jewelers, have existed for years are becoming a pretty common sight in...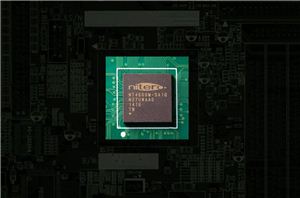 We have looked at multiple 60 GHz 802.11ad solutions from Wilocity over the last couple of years. A couple of weeks back, this market area received a fillip as...
12
by Ganesh T S on 7/16/2014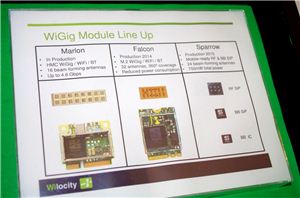 News just dropped through from Wilocity about its new Wil6300 chipset announced at Mobile World Congress. The Wil6300 chipset is quoted as the world's first 802.11ad 'WiGig' multi-gigabit...
7
by Ian Cutress on 2/25/2014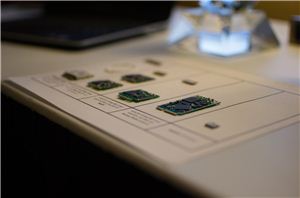 We had a chance to meet with Wilocity to take a look at their progress in bringing WiGig to market. Let's start with a primer. WiGig (802.11ad) is an...
10
by Jason Inofuentes & Cara Hamm on 1/12/2013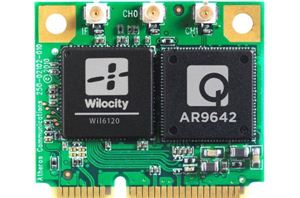 Wireless networking has been making rapid strides in the last decade. Starting with the 11 Mbps 802.11b in mid-1999, we now have more than 1 Gbps of wireless throughput...
13
by Ganesh T S on 11/1/2012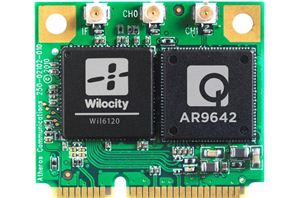 Meeting with Wilocity today has been very interesting. Wilocity will be the first company to market with WiGig technology - a 60 GHz band wireless system. Designed...
12
by Ian Cutress on 6/5/2012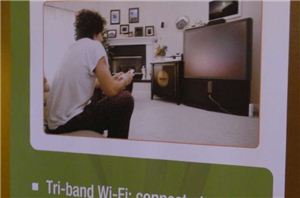 At CES, I visited Wilocity to learn more about their WiGig chipset and see how close they were to being production-ready. A number of news articles covering Wilocity at...
16
by Ganesh T S on 1/22/2012