Back at the end of May, the WiFi Alliance announced a new WiFi Display certification program called Miracast. Making a standardization process for WiFi Display products to guarantee interoperability is a huge step forward to making adoption easy, and goes a long way to consolidating the growing number of WiFi Display-like standards. Though the specification hasn't been made public quite yet (public disclosure will come sometime in August), Nvidia appears to have already secured some level of platform certification for its Android board support package, though individual products will still need to go through WiFi Alliance certification to wear a Miracast badge. Today, Nvidia shot us a release and whitepaper with specifics about its Miracast compatibility. Probably the most relevant point is that Nvidia's Miracast...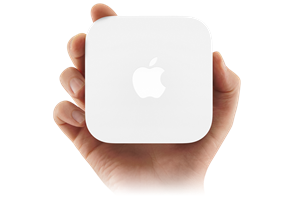 As if this morning's monumental WWDC keynote was not enough, Apple seems to have a few more silent product updates in the pipeline. A quick look at the now...
13
by Saumitra Bhagwat on 6/11/2012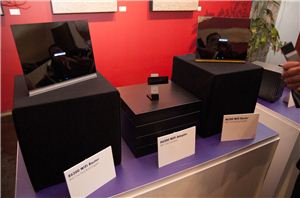 We're at Broadcom and Netgear's joint press event today, where both are announcing the commercial availability of the R6300 three spatial stream 802.11ac router which was announced at CES...
16
by Brian Klug & Ganesh T S on 5/15/2012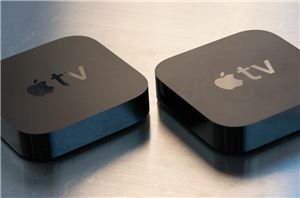 The iPad (3) took front row during the recent launch extravaganza, however Apple also refreshed their Apple TV with a new model sporting a single core A5 SoC and...
35
by Brian Klug on 3/21/2012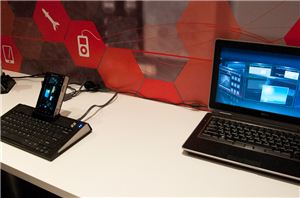 On our last day at MWC 2012, TI pulled me aside for a private demonstration of WiFi Display functionality they had only just recently finalized working on their OMAP...
3
by Brian Klug on 3/1/2012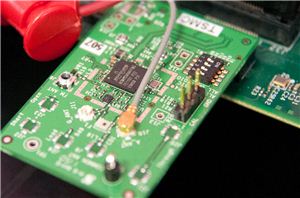 We've been covering the combo chip space for a while now, which is hugely important for both smartphones, tablets, and other form factors usually driven by ARM SoCs. Combo...
5
by Brian Klug on 2/28/2012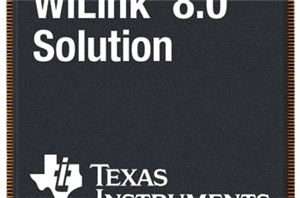 It goes without saying that connectivity is a hugely important part of smartphones. After all, without some sort of network connection, you've basically just got an expensive PDA or...
14
by Brian Klug on 2/13/2012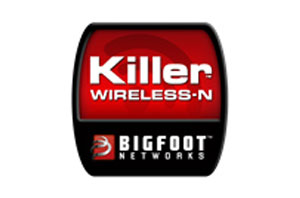 The world of wireless networking products has been slowly advancing over the past decade or so. We started at 11Mbps 802.11b and 54Mbps 802.11a in 1999, added 54Mbps 802.11g...
52
by Jarred Walton on 8/10/2011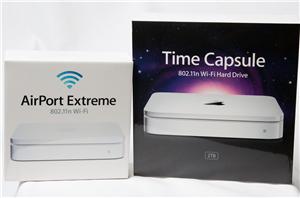 Apple has been playing it cool on the WiFi side of things lately. It started with the previous Airport Extreme (Gen 4) which quietly introduced three spatial stream support...
103
by Brian Klug on 8/5/2011