Vizio
We're planning to start a regular revolving list of recommended products at AnandTech—sort of like a mini buyer's guide focused on a single product or component. Anand has asked me to kick things off with a look at the notebook market. Initially, I wasn't sure if I could find anything I was really comfortable recommending, considering Haswell is right around the corner and Richland APUs have been announced by AMD and should start showing up in laptops in the next month or two. But then I took a look around and found that there are some decent laptops that appear to be on clearance, making way for the next round of new products. With that in mind, I tried to find what I felt was...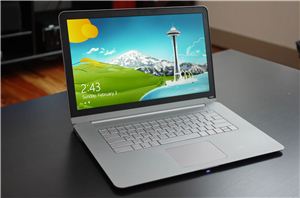 Last year was very eventful in the notebook world. Beyond the UX upheaval brought on by Windows 8 and the blurring of the line between notebooks and tablets, we've...
55
by Vivek Gowri on 2/14/2013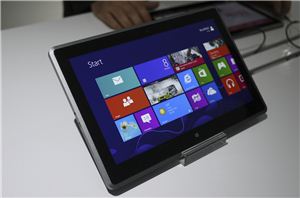 Even with the comprehensive overhaul of their notebook lineup, the big news out of Vizio's CES booth was definitely their new Windows 8 tablet. The Vizio Tablet PC is...
32
by Vivek Gowri on 1/15/2013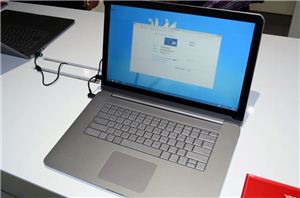 Vizio used CES as the platform to debut the third revision to its PC lineup, which currently consists mostly of ultrabooks and all-in-ones. The first revision was the initial...
13
by Vivek Gowri on 1/14/2013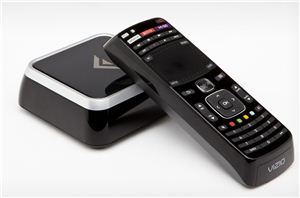 The Vizio Co-Star VAP430 made a big splash when it was unveiled to the public during the 2012 CES. With the buzz around the VAP430 having been maintained right...
17
by Ganesh T S on 7/24/2012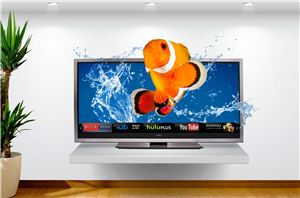 VIZIO has announced their new XVT 58" HDTV, the first ultra-widescreen HDTV to hit the US market, is now available for purchase. Sporting a 21:9 (2.33) aspect ratio that...
24
by Jarred Walton on 6/27/2012