News of the Lenovo - EMC joint venture, LenovoEMC crossed the wires last week. We met with Iomega yesterday at CES and discussed what this means for the storage market. The NAS space (in particular, the SMB market) is growing by leaps and bounds, and there are multiple players already established in the space. Iomega has had big success in the European and South American markets, and it is also trying to break into the North American market. Iomega's parent company, EMC, is a proven enterprise leader in the storage market with an international presence. On the other side, PC and server vendors have had steady sales in the enterprise space, and are looking to provide more value to their customers. PC vendors have typically...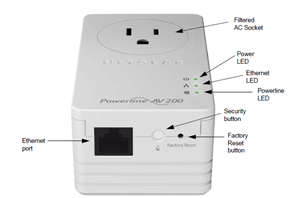 HomePlug and G.hn are tussling it out to emerge as the de-facto powerline standard, but HomePlug has enjoyed a lot of success as the incumbent. In the North American...
4
by Ganesh T S on 1/7/2013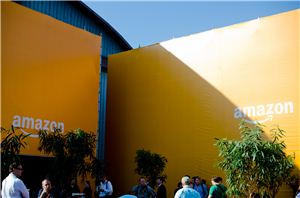 In about an hour and a half minutes I'll be updating live from Amazon's press event here in Santa Monica, CA, where it's expected the company will show off...
32
by James Pikover on 9/6/2012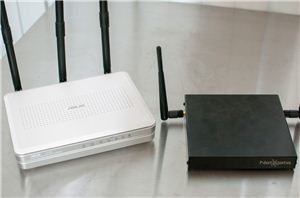 Open Source Router Spotlight A few months ago we asked a simple question - what do you use for your router, and what would you look for in a router...
44
by Brian Klug on 8/22/2012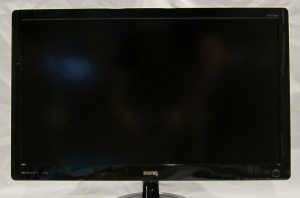 Recently I reviewed another monitor from BenQ that was designed as an all-in-one model to handle your computer use, as well as TV or video game usage. While the...
48
by Chris Heinonen on 12/10/2011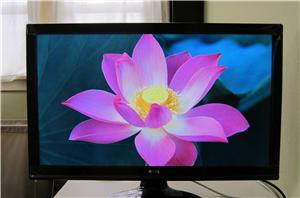 The EW2420 from BenQ is designed for use as a multi-purpose display. While it has the standard DVI and HDMI port you would expect on a current monitor, it...
48
by Chris Heinonen on 10/13/2011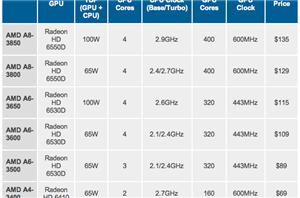 Today AMD introduced its first dual-core Llano APUs: the A4-3400 and A4-3300. These APUs have only 758M active transistors, a bit over half of the transistors in the bigger...
14
by Anand Lal Shimpi on 9/7/2011